Best Diana Ross Songs: 20 Essential Solo Tracks By The Queen Supreme
Rightfully known as the queen Supreme, the best Diana Ross songs reveal just how much the Motown icon achieved when she stepped out as a solo artist.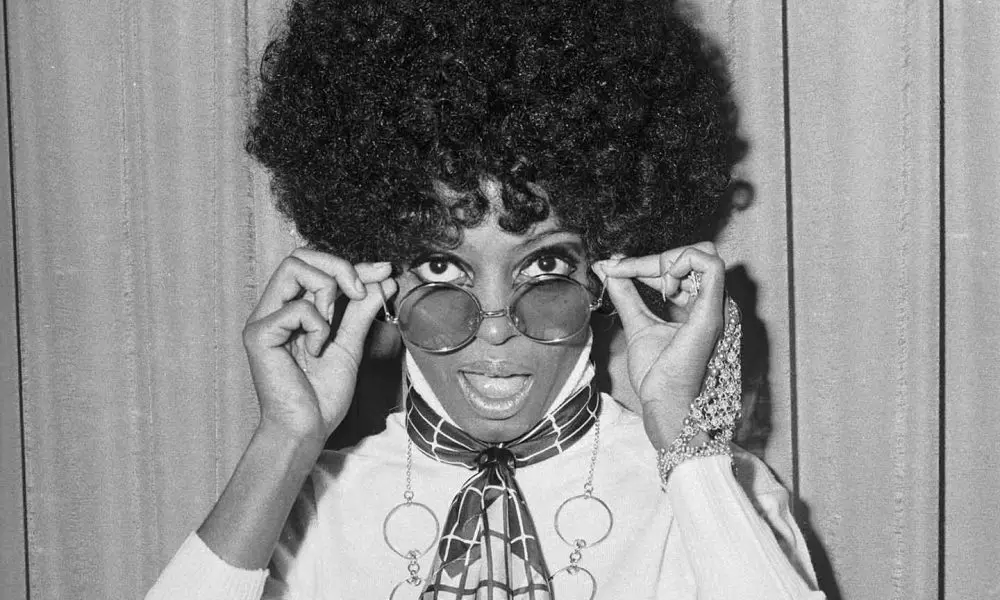 Born on March 26, 1944, the lead singer of Motown's biggest girl group was gradually shaped by the company to become a solo star. When Diana Ross left The Supremes in 1970, she had the opportunity to work with the best producers and writers Motown could offer, plus she made the most of her dazzling personal style, which gave her the ability to reach audiences other soul artists could not. It was not 100 percent certain at the time that she'd make it alone – but it would have taken the total destruction of the world to stop it from happening. Diana became a distinctly adult-oriented artist, the sort of star that Motown craved but had never really found until that point. Here are the 20 best Diana Ross songs that helped create the legend. Think we've missed any? Let us know in the comments section, below.
Listen to the best Diana Ross songs on Apple Music and Spotify.
20: I'm Coming Out
Let's start with a bright slice of 1980 disco, as Diana delivers an anthem for those longing to shrug off inhibitions – especially those who felt they had to keep their sexuality a secret. A beautiful result of Diana's first collaboration with Chic; she disliked the original masters, but "I'm Coming Out" ultimately became a triumph.
19: Surrender
Wave a white flag: Diana demands the love you owe her. Punchy, climactic, and powerful soul music from 1971, produced by songwriting giants Ashford & Simpson, and a hit title track from an album that ought to be more lauded.
18: Touch Me In The Morning
In the early 70s, Diana stopped making records for teens, singing adult-oriented songs about complex relationships, regrets, complications, and joys. "Touch Me In The Morning" was an elegant, profoundly grown-up pleasure, written by Michael Masser and released in 1972.
17: It's My House
Diana Ross hadn't worked extensively with Ashford & Simpson since 1973, but Motown's wonderful husband-and-wife team had conferred magic on her solo career from the start, and still worked their spell on her 1979 album, The Boss. It delivered this deceptively simple groove, celebrating female independence with a feather-light touch.
16: I'm Still Waiting
One of the great lovelorn singles of the 70s. Diana has been waiting years for a fella to get around to fulfilling his romantic promise in this nuanced 1971 production by Deke Richards. A gloriously breathy performance from Motown's queen sells this story perfectly.
15: Theme From Mahogany (Do You Know Where You're Going To)
More music for adults in the lilting theme song from the 1975 romantic drama Diana starred in, Mahogany. Mellow and questioning, this version is almost chamber soul. Michael Masser, its producer and co-writer (with Gerry Goffin), had created the song for Thelma Houston in 1973, but it was Diana who delivered the huge hit.
Theme From Mahogany (Do You Know Where You're Going To) (Alternate Version #2)
14: Doobedood'ndoobe, Doobedood'ndoobe, Doobedood'ndoo
The story goes that Diana was voicing this song, but its writer-producer Deke Richards had not completed the lyrics, so the singer filled in with nonsense words. Berry Gordy, Motown's boss, thought those curious non-lyrics made it distinctive. It was released like that and it became a big UK hit in 1972.
13: Ease On Down The Road (with Michael Jackson)
The dynamic, brassy duet from the movie The Wiz, released in 1977 and bursting with joie de vivre.
12: Take Me Higher
Yes, Diana could do uplifting house: this 1995 sizzler found her perfectly comfortable in a then-contemporary dance groove. She had been happy in a disco setting; why shouldn't this new floor-filling sound work for her? It did.
11: My Old Piano
And staying in the clubs, Lady Di and Chic deliver a quirky tribute to the musical instrument with the 88-note smile. A grand hit across Europe.
10: You're A Special Part Of Me (with Marvin Gaye)
It took some time to get Diana and Marvin together, with Marv reluctant to partake in another duet after the 1970 death of Tammi Terrell, but it eventually worked perfectly. This super-soulful ballad, with Marvin bringing a raw edge to Diana's precision, is a joyful 1973 tribute to romantic passion.
You're A Special Part Of Me
9: Brown Baby/Save The Children
Diana at her most political – and her most caring, as she wishes pride, love, and success on an infant. Her vocal is amazing on Tom Baird's "Brown Baby," which has something of the feel of Marvin Gaye's What's Going On, making it logical that the song should segue into Diana's version of one of the key tunes from that album. Gorgeous and thoughtful stuff from 1973.
Brown Baby/Save The Children
8: One Love In My Lifetime
Killer funky-soul grooves that still boast a touch of the classic Motown sound despite emanating from 1976. Not a massive hit single, but it sounds fresher than ever today.
7: The Boss
The title cut from Diana's 1979 album is bustling, hustling disco with the big-city vibe that producers Ashford & Simpson specialized in. Boogie down: here come the handclaps.
6: Reach Out And Touch (Somebody's Hand)
It's 1970 and Diana Ross is launching her career as a solo artist after years of hits with The Supremes. She needs an amazing record. Nick Ashford and Valerie Simpson supply a song that chimes with the togetherness ideal of the era, has anthemic qualities, and offers a touch of gospel. Diana delivers it perfectly, and her solo path begins on a huge high.
Reach Out And Touch (Somebody's Hand)
5: Upside Down
Which way is up? Diana was looking for a song to flip her career on its head, and Chic took her request literally in this awesome 1980 smash.
4: I Heard A Love Song (But You Never Made A Sound)
A funky-rock thriller from Diana's The Last Time I Saw Him album (1973), which is better known for dalliances with country and jazz. Written by Bob and Brit Gaudio, more usually associated with The Four Seasons, you can hear that group's 70s sound echoed in this mighty but way too brief gem.
I Heard A Love Song (But You Never Made A Sound)
3: Love Hangover
Diana switches to sultry, seductive diva mode in a two-headed dancefloor monster. It's a sexy slow throbber, it's a killer four-to-the-floor riffer, it's a disco smash from 1976. There is no cure.
2: Ain't No Mountain High Enough
The original version of "Ain't No Mountain High Enough", released by Marvin Gaye and Tammi Terrell, was so awesome, who'd dare attempt to remake it in her own image? Diana Ross, that's who. And what's more, she'd already sung it for the 1968 album Diana Ross & The Supremes Join The Temptations. Undaunted, under the production supervision of writers Ashford & Simpson, she delivers it in a way that only she could, and scores a No.1 in 1970.
Ain't No Mountain High Enough
1: Remember Me
Ashford & Simpson created this story of love spurned but still worth cherishing in a mature and heavenly 1970 hit. "Remember Me" is unforgettable.
Looking for more? Discover why Diana Ross was Motown's most supreme talent.