Watch Matt Berninger Guest In The Latest Episode Of 'Gone In 30 Minutes'
In this episode, The National's frontman talks about the unique life experiences that led to recording his latest release as a solo artist, 'Serpentine Prison.'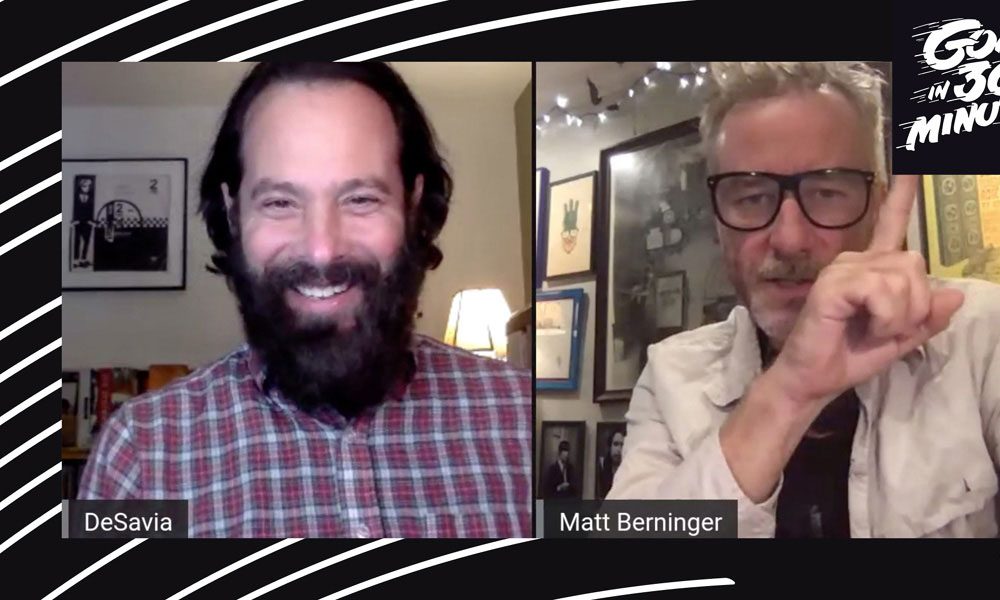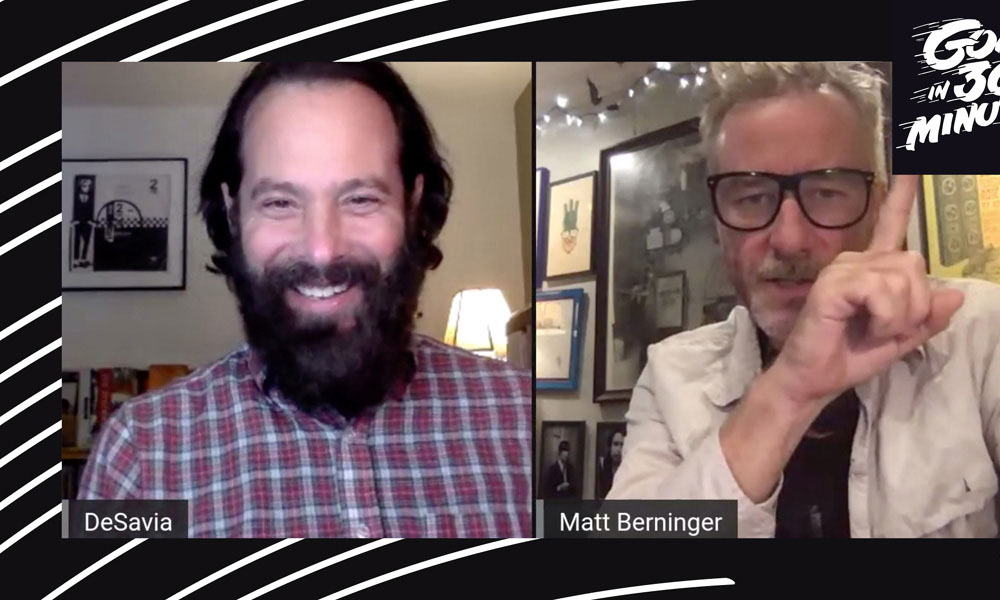 The National's Matt Berninger is the latest guest star to sit down with presenter Tom DeSavia in episode 12 of the on-going podcast series, 'Gone In 30 Minutes', which you can watch in full below.
Matt Berninger on Gone in 30 Minutes S1 Ep12
In this latest 'Gone In 30 Minutes', Matt Berninger talks about the unique life experiences that led to recording his latest release as a solo artist, Serpentine Prison, with the legendary Booker T. Jones, and about his process for finding a creative exploratory space while touring with The National. Listen as Matt describes what he was like as a child, the music he listened to growing up, and the moment he realized how fun it is to make music. He also expresses his wish that we had better hats!
Presented by Craft Recordings, 'Gone in 30 Minutes' is a podcast and video series limited to a 25-minute remote interview, ending with a 5-minute Lightning Round of inventive questions, often leading to delightfully surprising answers. Featuring guests from around the world and throughout the Concord family, industry veteran and Grammy-nominated host Tom DeSavia, leads guests through a casual conversation about what they're up to right now. You never know what's in store for you next.
Previous guests have included George Thorogood, Rhett Miller, Matt Nathanson and Big Star's Jody Stephens and you can check out further episodes of Gone In 30 Minutes if you visit the official Craft Recordings YouTube channel. As a podcast series, 'Gone In 30 Minutes' is distributed to Apple, Spotify, Stitcher and wherever viewers enjoy podcasts.
Host Tom DeSavia is currently SVP of A&R at Concord Music Publishing, based in Los Angeles. DeSavia has also co-authored two bestselling books about the Los Angeles punk rock scene with punk legend John Doe from X, 2016's Under the Big Black Sun and 2019's More Fun in The New World.
Listen to Matt Berninger's Serpentine Prison here.