Megadeth Announces European Tour Dates
The run kicks off July 23 in Katowice, Poland.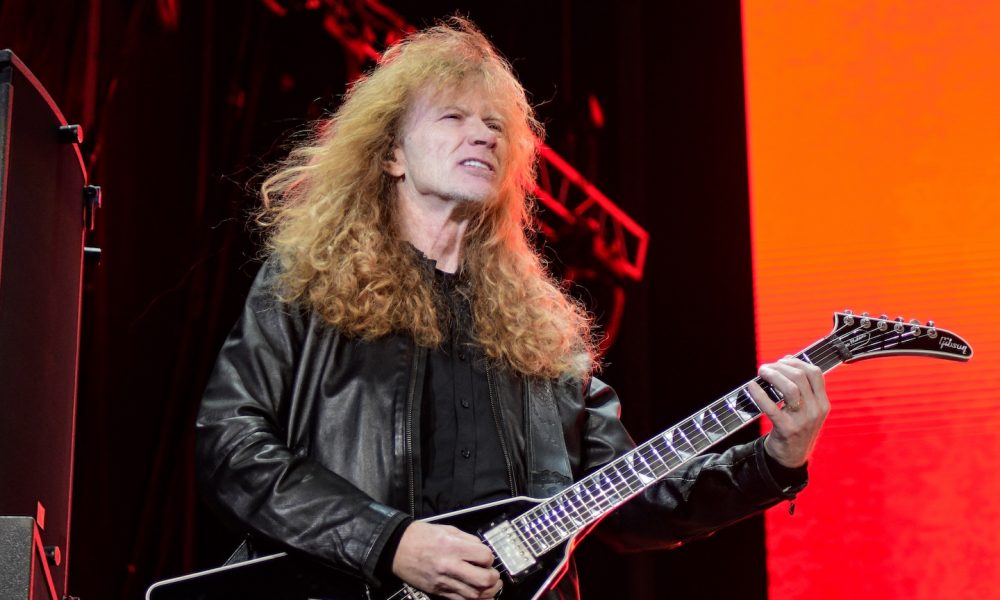 Megadeth has announced a dozen European tour dates for this summer. The run will kick off on July 23 in Katowice, Poland and conclude on August 25 at the Riverside Festival in Aarburg, Switzerland.
Shop the best of Megadeth's discography on vinyl and more.
Last month, the band shared the official music video for the song "Killing Time," taken from the band's latest studio album, The Sick, The Dying… And The Dead! Titled 'Chapter V: Killing Time, the video is the fifth and latest instalment of the band's epic multi-part short filmrevealing the origins of the band's iconic mascot Vic Rattlehead.
Regarding the lyrical inspiration for "Killing Time", Megadeth mainman Dave Mustaine told Kerrang! "'Killing Time' isn't about homicide. It's about procrastination. "Psychopathy" [another song from The Sick, The Dying… And The Dead!] gives you the background] for the person that "Killing Time" is about. The subject the doctors are talking about is this guy who thinks he's got it all going on. But everything that he does peels back another layer of burnt skin. It's stripping back the paint trying to cover up the mess that this person is. I actually know someone who's just lost everything. We're talking hundreds of thousands of dollars and a multi-million dollar company: gone. And he'd been warned. He was the slick dude in "Life In Hell." He was the Junkie. He's definitely the guy in "Killing Time."
Megadeth Tour Dates:
Jul. 23 – Katowice, PL – Spodek
Jul. 26 – Tallinn, EE – Sea Arena @ Tallinn Song Festival Grounds
Jul. 31 – Stockholm, SE – Annexet
Aug. 02 – Smukfest 2023 – Skanderborg Dyrehave, Skanderborg, DK
Aug. 04 – Wacken Open Air – Wacken, DE
Aug. 10 – Leyendas del Rock Festival – Alicante, ES
Aug. 13 – Bloodstock Open Air – Catton Park, Walton on Trent, GB
Aug. 16 – Summer Breeze 2023 – Dinkelsbuehl Airfield, Dinkelsbühl, DE
Aug. 17 – Pardubice, CZ – Enteria Arena
Aug. 19 – Dynamo Open Air – Eindhoven, NL
Aug. 22 – Paris, FR – Olympia
Aug. 25 – Riverside Festival – Aarburg, CH