Megadeth Launch 'Vic Rattlehead' Facebook Messenger Bot
The messenger bot allows fans stay up to date on news, events and get merchandise discounts and more.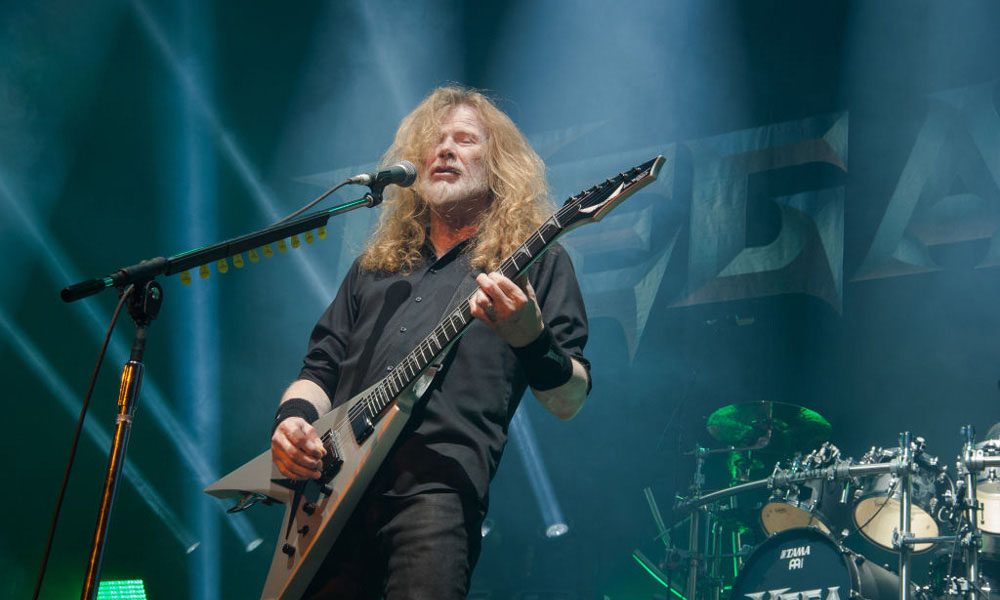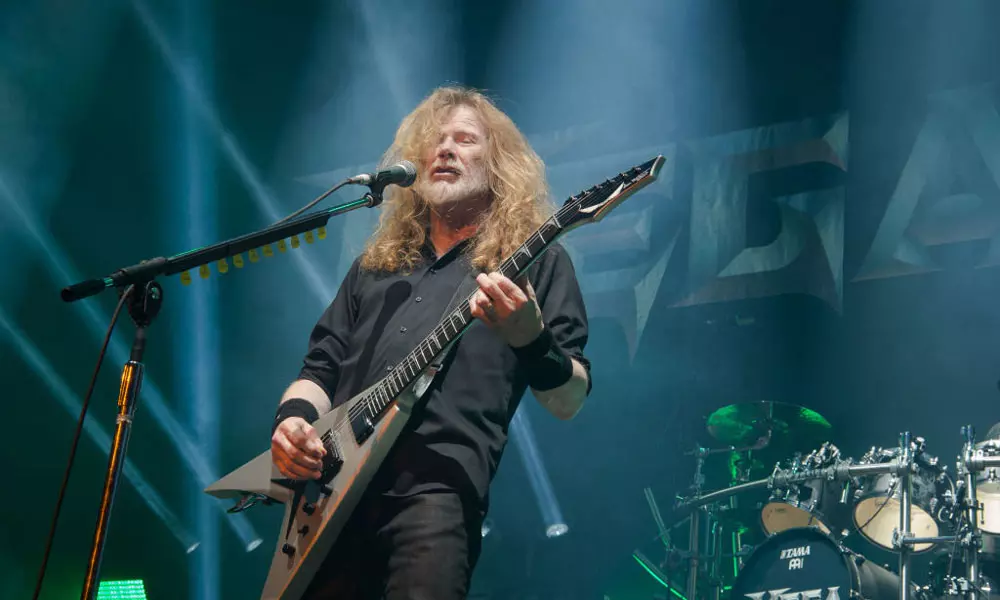 Megadeth have launched a Vic Rattlehead Facebook messenger bot which allows fans stay up to date on news and events and get merchandise discounts and exclusive content. To kick it off, Megadeth are giving away a 'Peace Sells' guitar signed by frontman Dave Mustaine.
Mustaine said in a video message: "Connect with Vic Rattlehead at Facebook Messenger, where you can enter to win a 'Peace Sells' VMNT guitar, also take quizzes, get merch codes or just pop by and say hello. But remember — Vic doesn't have any manners."
Back when Megadeth released their debut album, Killing Is My Business… And Business Is Good! in 1985, the front cover contained an image of Vic Rattlehead, who would soon become the band's mascot.
A skeletal figure who is technically blind, deaf, and mute due to being a metaphor for censorship, Vic Rattlehead has appeared on the band's artwork, music videos, and even in live shows over the last few years. Now, moving onto the next logical step, fans can hold a conversation with him courtesy of the new Facebook messenger bot.
The thrash metal pioneers are currently writing material for the follow-up to 2016's Dystopia album which has tentatively been slated for released in 2019. The upcoming effort will mark the group's first release to feature drummer Dirk Verbeuren, who officially joined the band two years ago. Dystopia was also Megadeth's first album with guitarist Kiko Loureiro, who was previously best known for his work with Angra.
"We've been putting new music up in my Dropbox. And the stuff that Dirk's been playing along to it is scary," Mustaine explained of their progress to date. "We've never had any of those blast-beat kind of things in our music before… Some of the drumming on this is mind-blowing. It's making me a better guitar player again, which I love. I never thought we were gonna be playing this fast or this aggressive again."
As uDiscover Music previously reported, Megadeth are celebrating their 35th anniversary all year long throughout 2018, with special releases, exclusive merchandise items, and one-of-a-kind events and opportunities for fans worldwide.
Explore Our Megadeth Artist Page.
Format:
UK English