Meshell Ndegeocello Recruits Thandiswa And Joel Ross For 'Vuma'
Ndegeocello's new album 'The Omnichord Real Book' will be released on June 16.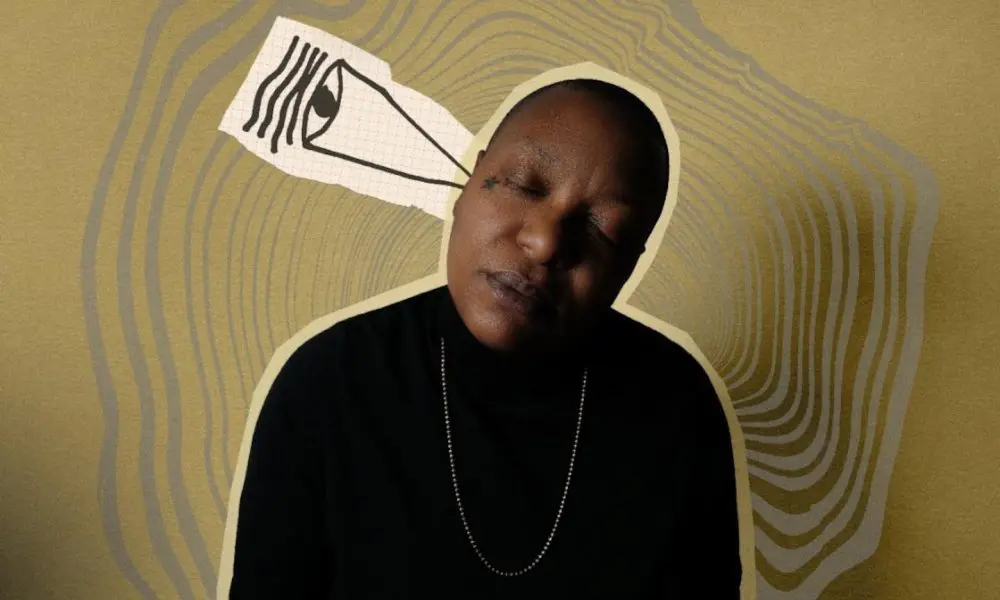 Meshell Ndegeocello has released the vibrant new single "Vuma," a propulsive ode to the power of the human voice featuring the remarkable South African vocalist Thandiswa and jazz mallet master Joel Ross who is heard here on marimba.
An acclaimed Grammy-winning multi-instrumentalist, singer, songwriter, and producer, Ndegeocello makes her Blue Note Records debut with the June 16 release of The Omnichord Real Book, a visionary and deeply jazz-influenced album that taps into a broad spectrum of her musical roots.
Meshell Ndegeocello - Vuma ft. Thandiswa, Joel Ross (Visualizer)
The Omnichord Real Book was produced by Josh Johnson and features a wide range of guest artists including Jason Moran, Ambrose Akinmusire, Jeff Parker, Brandee Younger, Julius Rodriguez, Mark Guiliana, Cory Henry, Joan As Police Woman, and others. The album was introduced last month with the expansive lead single "Virgo," and is available for pre-order now.
"This album is about the way we see old things in new ways," Meshell explains. "Everything moved so quickly when my parents died. Changed my view of everything and myself in the blink of an eye. As I sifted through the remains of their life together, I found my first Real Book, the one my father gave me. I took their records, the ones I grew up hearing, learning, remembering.
"My mother gifted me with her ache, I carry the melancholy that defined her experience and, in turn, my experience of this thing called life calls me to disappear into my imagination and to hear the music."
Pre-order The Omnichord Real Book.
The Omnichord Real Book Tracklist:
1. Georgia Ave (feat. Josh Johnson)
2. An Invitation
3. Call The Tune
4. Good Good (feat. Jade Hicks, Josh Johnson)
5. Omnipuss
6. Clear Water (feat. Deantoni Parks, Jeff Parker, Sanford Biggers)
7. ASR (feat. Jeff Parker)
8. Gatsby (feat. Cory Henry, Joan As Police Woman)
9. Towers (feat. Joel Ross)
10. Perceptions (feat. Jason Moran)
11. THA KING (feat. Thandiswa)
12. Virgo (feat. Brandee Younger, Julius Rodriguez)
13. Burn Progression (feat. Hanna Benn, Ambrose Akinmusire)
14. oneelevensixteen
15. Vuma (feat. Thandiswa, Joel Ross)
16. The 5th Dimension (feat. The Hawtplates)
17. Hole In The Bucket (feat. The Hawtplates)
18. Virgo 3 (feat. Oliver Lake (Arr.), Mark Guiliana, Brandee Younger, Josh Johnson)