Tickets For Metallica's '72 Seasons Global Premiere' Are Now Available
On Thursday, April 13, '72 Seasons' will play exclusively for cinema audiences worldwide.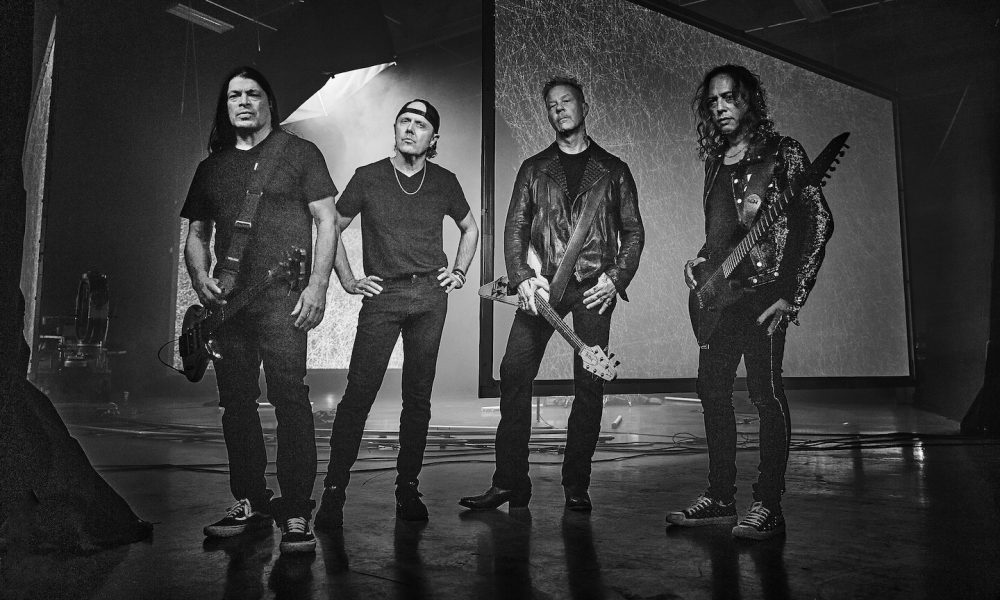 Tickets are on sale now for Metallica and Trafalgar Releasing's worldwide listening party for Metallica's forthcoming 12th studio album, 72 Seasons.
For one night only on Thursday, April 13, 72 Seasons will play exclusively for cinema audiences worldwide—with every one of the new songs featuring its own music video and exclusive commentary from the band. Fans can also experience Metallica like never before in Dolby Atmos, an audio experience that will immerse listeners inside each song to reveal details with unparalleled clarity and depth.
Metallica: 72 Seasons - Global Premiere (Official Trailer)
Preceded by the just-released "If Darkness Had a Son," the "Towering, imposing, unbreakably fortified" (Revolver) new track "Screaming Suicide," and first single "Lux Æterna," 72 Seasons will be released April 14 via Metallica's own Blackened Recordings.
"If Darkness Had a Son" arrived on Wednesday, March 1. Prior to the song's release, the heavy metal icons invited fans on TikTok to duet with them on the new track. They captioned a clip of the four band members rocking out to the tune on Tuesday (28.02.23): "#duet with @metallica #IfDarknessHadASon out tomorrow. #72seasons #metallica #duetchain (sic)."
Produced by Greg Fidelman with Hetfield & Ulrich, and clocking in at over 77 minutes, the 12-track 72 Seasons is Metallica's first full length collection of new material since 2016's Hardwired…To Self-Destruct.
The album will be released in 2LP 140g black vinyl and limited-edition variants, CD digital, and in Dolby Atmos (streaming where available).
The 72 Seasons global premiere finds Metallica and Trafalgar joining forces once more, having previously worked together on the October 2019 worldwide cinematic release of Metallica and San Francisco Symphony: S&M², which documented Metallica and San Francisco Symphony reuniting to celebrate the 20th anniversary of their original S&M (Symphony & Metallica) concerts and releases.
Though the band is focused on their new album, Metallica is also celebrating accomplishments of old hits, too. The band's most streamed song on Spotify, "Enter Sandman," recently surpassed the one billion streams mark. That's rarified air, especially in the rock world, where the songs that have reached the mark are still relatively minimal.
Check out a full list of theater listings for Metallica's 72 Seasons Global Premiere.