Metallica Ushers In New Era With The Stunning '72 Seasons' Album
The band has also debuted a video for 'Sleepwalk My Life Away.'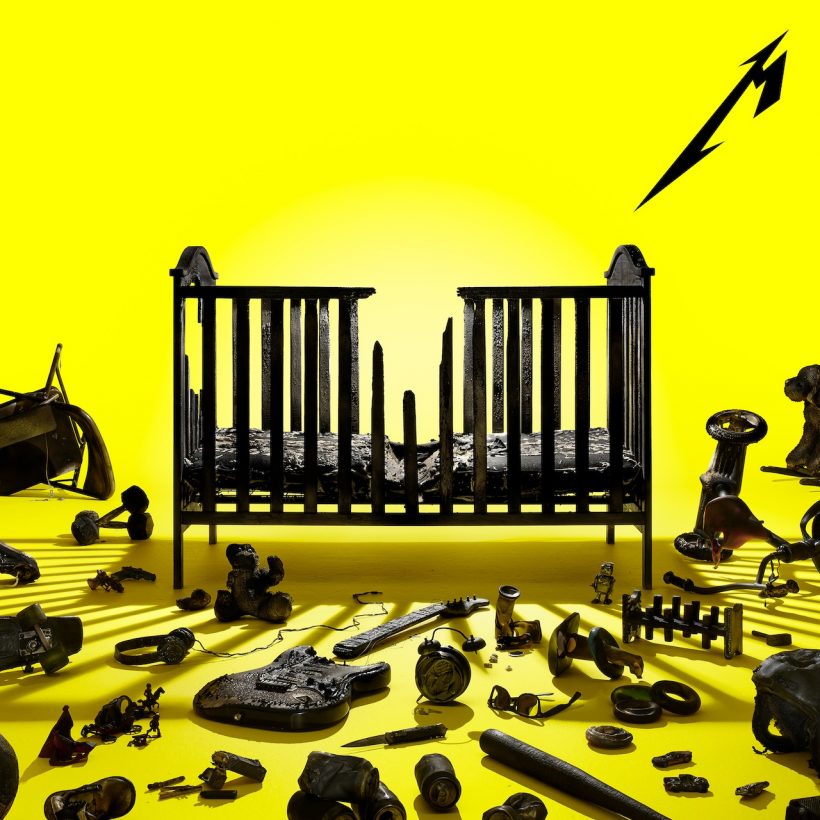 Metallica has released its wildly anticipated new album 72 Seasons, out now via their own Blackened Recordings. To celebrate the release, the band has also unveiled a music video for album standout "Sleepwalk My Life Away."
The album instantly began receiving rave marks, with Louder Sound Magazine writing in its four-star review, "Metallica's only concern is making the best Metallica album possible irrespective of what's going on around them. On that score, 72 Seasons is a ringing success." In its four-star review, Kerrang added, "Metallica being Metallica and letting fly with all they've got is still a mighty, charged-up, exciting, cathartic, deadly thing."
Metallica: Sleepwalk My Life Away (Official Music Video)
Metallica is promoting the monumental release with a number of exciting events. Yesterday, April 13, Metallica: 72 Seasons – Global Premiere debuted in movie theaters across the globe. New Zealand attendees were the first to learn that the band's M72 World Tour is set to burst on to the big screen, live from AT&T Stadium in Arlington, Texas, in theaters worldwide on Friday, August 18 and Sunday, August 20.
Titled Metallica: M72 World Tour Live From Arlington, TX – A Two Night Event, this anticipated theatrical event will see the band playing two nights with two completely different setlists, with songs spanning the group's almost-half-century long career. Reportedly, the band won't play a single song twice, making for a total of more than 30 songs across both nights.
Also on April 13, the band wrapped up its special residency on Jimmy Kimmel Live! When the news was announced, the band wrote, "In a first for the Jimmy Kimmel Live! show, it's 'Metallica Week,' as we will be the musical guest each night, beginning on Monday, April 10, through Thursday, April 13," Metallica wrote in a message on social media.
"We'll be playing live for all four shows, and you'll also catch us on the couch, chatting with Jimmy one night. Keep your eyes peeled for other sightings during the broadcast, as we really don't know what else Jimmy will get us involved in!" To cap off the special event, the band was turned into actual puppets on the broadcast before offering up a rousing rendition of "Master of Puppets."