Metallica Shares 'Too Far Gone? (Live from MetLife Stadium)'
The recording comes from an August 6 performance in New Jersey.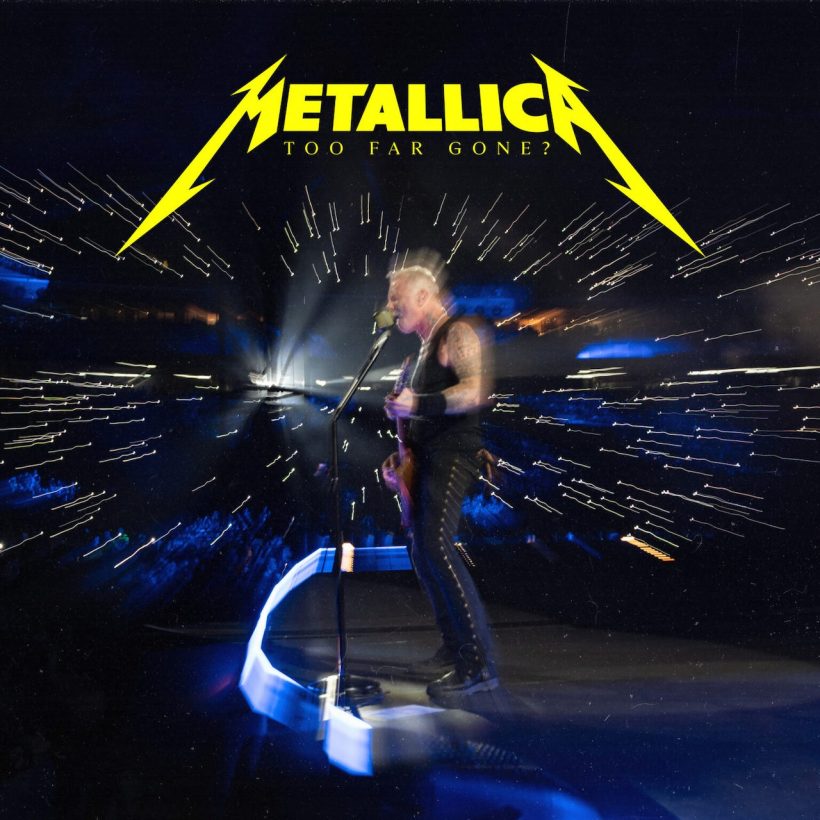 Metallica have unveiled "Too Far Gone? (Live from MetLife Stadium, East Rutherford, NJ – August 6, 2023)," a digital single capturing the debut M72 tour performance of the 72 Seasons standout track as played for some 80,000 fans on night two of the tour's North American opening weekend.
Hailed for "its roaring melody" by the OC Register in their review of Metallica's recent record-breaking weekend at SoFi Stadium in Los Angeles, "Too Far Gone?" has quickly become a staple of the M72 No Repeat Weekend setlist rotation. Check out the official music video for the track below.
Metallica: Too Far Gone? (Official Music Video II)
As for the original studio version of "Too Far Gone?," it's been reimagined as a music video directed by Coan "Buddy" Nichols. Through Nichols' lens, "Too Far Gone?" becomes the score to raw Metallica performance footage intercut with action shots of pro skater Felipe Nunes. The energy levels of the two scenarios feed off one other, resulting in peak after peak of hyperkinetic intensity—plus a blink-and-you'll-miss-it cameo from Tony Hawk.
Metallica recently completed the first North American swing of its M72 World Tour September 9 in Glendale, AZ. The band will make a headlining appearance October 8 at Power Trip at the Empire Polo Club in Indio, CA, before M72 resumes with its next No Repeat Weekend taking place November 3 and 5 at the Dome at America's Center in St. Louis, MO.
Last month, Metallica's All Within My Hands foundation donated $200,000 to support the response and provide relief to those affected by the deadly wildfires that recently swept across the Hawaiian island of Maui.
With strong ties to the Hawaiian Islands, the All Within My Hands board voted swiftly to approve a $200,000 grant for the Maui Strong Fund established through the Hawai'i Community Foundation (HCF). The Maui Strong Fund is providing resources that can be deployed quickly, focusing on rapid response and recovery for the disastrous wildfires still occurring on Maui.
Buy or stream "Too Far Gone? (Live from MetLife Stadium, East Rutherford, NJ – August 6, 2023)."