Metallica Talks M72 Tour And More With Zane Lowe
The band spoke with Lowe at the Johan Cruijff Arena in Amsterdam.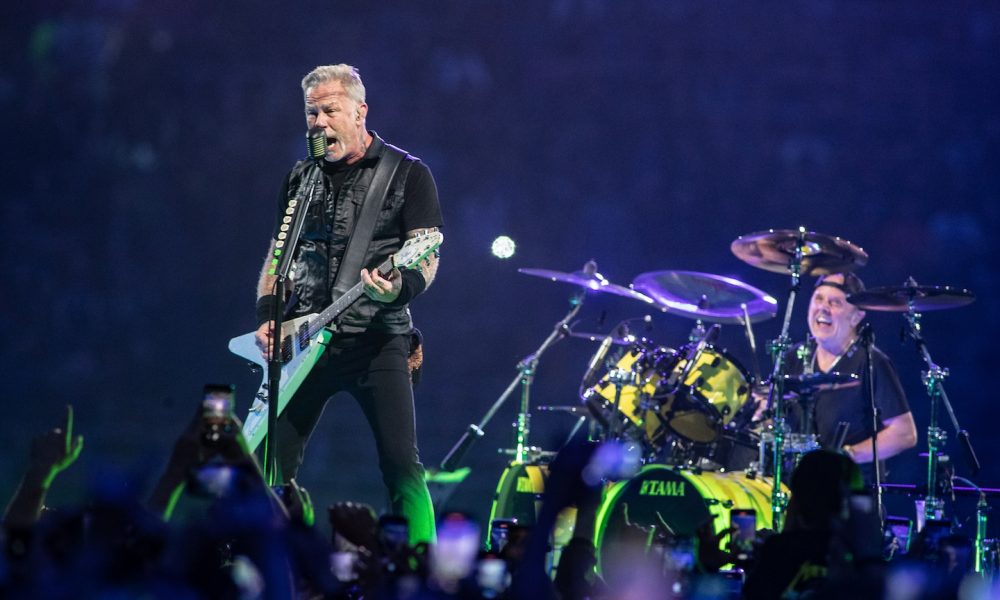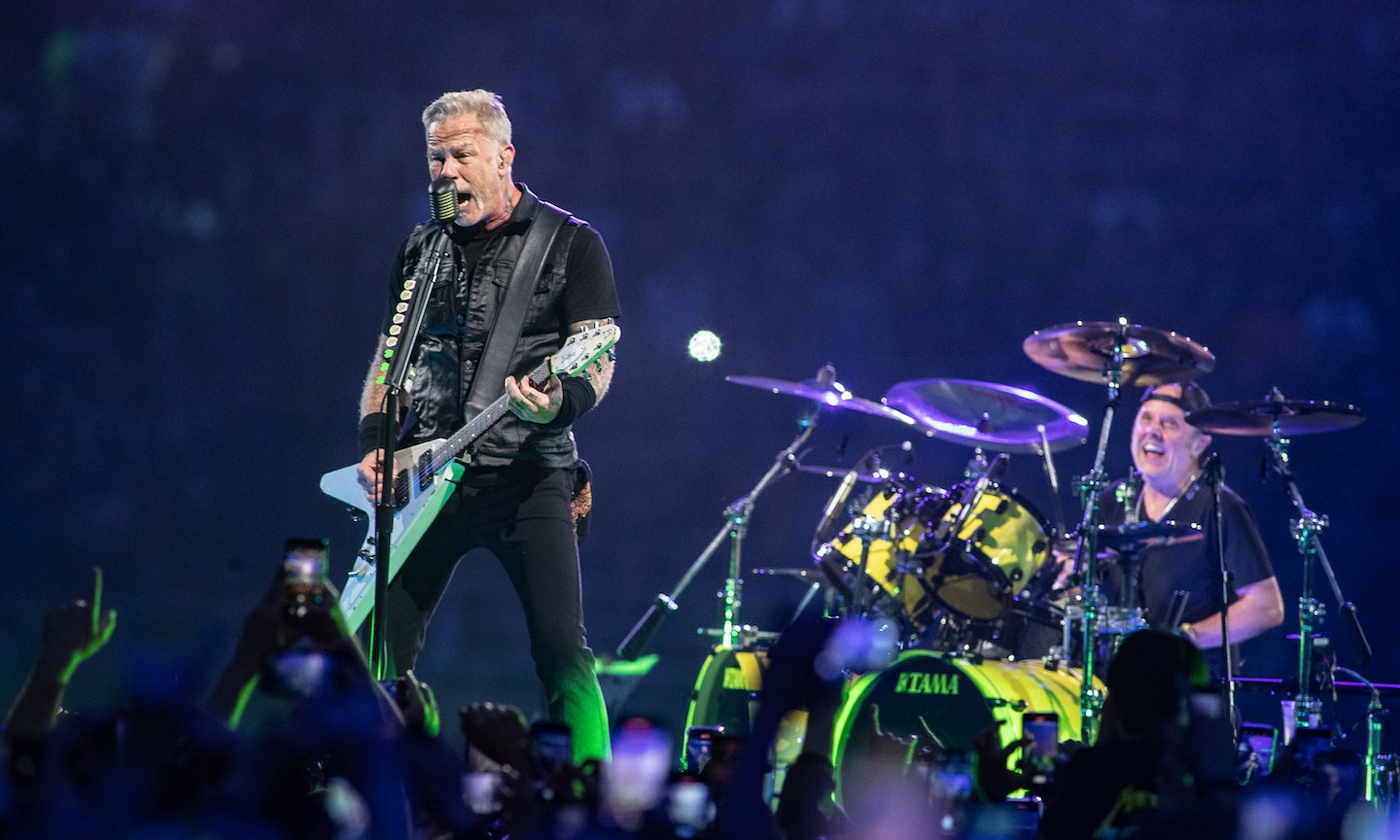 Apple Music's Zane Lowe sat down with Metallica at the Johan Cruijff Arena in Amsterdam for a wide-ranging conversation ahead of the launch of the group's M72 World Tour.
The wide-ranging conversation touched on a number of topics, including the band's belief in themselves as musicians. Zane asks, "You're about to embark on another adventure. And I think about expectation. I think about that word expectation, right? I know what we expect, the ticket holders, we want the show of our lives. We want it to be the best show of the tour every single night, right? I wonder how you've kind of been able to manage that through a lifetime of expectation, taking that really seriously every night."
Behind Metallica's M72 World Tour | Apple Music
Says James Hetfield, "We want the same. We want the same too. We're fans too. We're the four biggest fans of Metallica in the world sitting right here. We want it to be the best for us selfishly, but also for the people who support us and the family, as we call them, come here and shake off the Covid or whatever they got going on in their lives to come here. As you look out here, you see this is designed around the audience to get audience in the middle, on the sides and everywhere. They're a huge part of our show.
Lars Ulrich also discussed his role as the author of the band's setlists, saying, "I don't relish, but I accept it and James likes to point out, I obsess over it in the best of ways, of course… And I take it seriously, first of all, the fact that these guys trust me enough to carry that is a huge thing. So in terms of not letting the team down, of course, but I've been doing it for a long time, basically the whole time.
"And I have tools now available and so it becomes a combination of new album, it becomes a combination, obviously, of what's called the toe tapping favorites of…We did a whole run last summer where we played 'Enter Sandman' had always obviously lived toward the end of the set…We played it third all last summer and the look on people's faces would come out. We say hello with 'Whiplash,' we go into 'Creeping Death…' People are like, 'Holy f__k, is it time to go home already?'"