Michael Nesmith Of The Monkees Dies At 78
Nesmith lived many lives as both a pop pioneer with The Monkees, a country-rock trailblazer as a solo artist, and invented what would become MTV.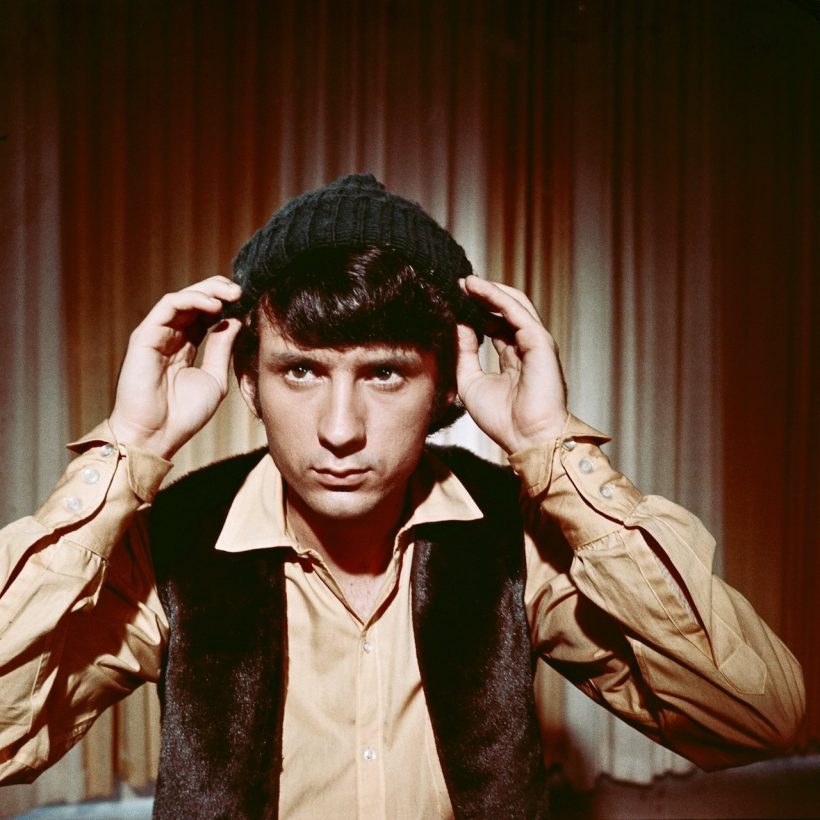 Monkees singer-songwriter and guitarist Michael Nesmith, a pop pioneer and country-rock trailblazer has died on Friday (December 10), his family confirmed. He was 78 years old.
"With infinite love we announce that Michael Nesmith has passed away this morning in his home, surrounded by family, peacefully and of natural causes," his family shared in a statement. "We ask that you respect our privacy at this time and we thank you for the love and light that all of you have shown him and us."
During his one-of-a-kind career, Michael Nesmith proved to be far more than a musician and songwriter. But if he'd only been that – in fact, if he's only ever written the exquisite "Some of Shelley's Blues"– his place in history would still be secure.
The Houston-born Nessmith originally auditioned for The Monkees back in 1965, when producers Bob Rafelson and Bert Schneider were looking to make a show about a fake pop group. The band was only supposed to provide vocals and act in the show, but Nesmith shared some songs he'd written with producers. The Monkees were then permitted to perform Nesmith originals, and, ultimately, Nesmith accrued more songwriting credits than all the other members combined.
In a 2012 interview with Rolling Stone, Nesmith explained why he was so adamant that the Monkees write and record their own material despite the huge success they were enjoying at the time.
"We were kids with our own taste in music and were happier performing songs we liked – and/or wrote – than songs that were handed to us," he said. "It made for a better performance. It was more fun. That this became a bone of contention seemed strange to me, and I think to some extent to each of us – sort of "what's the big deal – why won't you let us play the songs we are singing?"
The Monkees- I'm a Believer (music video)
The Monkees aired on NBC in 1966, and, that year, the band earned No.1 hits with "I'm a Believer" (written by Neil Diamond) and "Last Train to Clarksville" (written by Boyce and Hart). Nesmith and the Monkees eventually demanded that they play their own instruments and write their own songs. Their third album—1967's Headquarters – was their first they co-wrote as a band.
If you grew up on Monkees records, the Nesmith songs would blow your mind on a regular basis. How many alleged bubblegum bands ever recorded a proto-prog mini-epic ("Writing Wrongs") with a long keyboard break? Or a salute to vintage 78's complete with scratchy record effects ("Magnolia Simms"?) Or a bit of jangly psychedelia that sounds like R.E.M. a decade early ("Tapioca Tundra"?) Amazingly, all three of those songs appeared on the same album, The Birds, The Bees & the Monkees, released at the height of their teenybop success, doubtlessly puzzling many fans and delighting many more.
But Nesmith was a subversive type before the Monkees even happened. The B-side of his very first single, "What Seems to Be the Trouble, Officer," ends with a stoner joke: He gets busted and the cop asks for his papers, he offers Bambu or Zig Zag. Who else was getting away with that in 1965?
He refined his vision of cosmic Americana after splitting the Monkees, making a string of albums, with the First National Band and then solo, that were in the same neighborhood as Willie Nelson's early albums and Gram Parsons' greatest ones. ("Some of Shelley's Blues" was on one of those Nez albums, though Linda Ronstadt and the Nitty Gritty Dirt Band both grabbed it first). Ronstadt of course hit with another Nesmith tune, "Different Drum," which Don Kirshner thought was too noncommercial for the Monkees – something Nesmith was still joking about during their late-2021 farewell tour.
His musical explorations didn't end there: During his short stint as a record producer he oversaw Ian Matthews' "Valley Hi," arguably the brightest gem in the ex-Fairporter's catalog (including one of the first and best versions of Jackson Browne's oft-recorded "These Days.") 1977's The Prison was the first (and maybe only) album of its kind, designed to be played while reading its accompanying book. Along with its unique format, the work seemed designed to combine pop music with existentialist philosophy.
Regarding his influences, Nesmith once explained, "Hank Williams, Jerry Lee Lewis, and Jimmie Rodgers are to me something of a musical triumvirate. Somehow I always get back to them. They, like Dylan, Presley, Cash, and the Beatles, had, and have, a clearly defined musical position – a pure approach to what they have sung and written – free from euphemisms and alive with their own emotions."
Following the dissolution of his band, The Eagles hit the pay dirt with "Take It Easy," and Nesmith realized his country-rock ambitions had come too soon.
Nesmith then spent the majority of the 70s releasing under-the-radar solo albums, but was back on the charts in 1977 thanks to a clever promo video for his single "Rio," which was a Top 30 single in the UK and a minor hit in Europe and Australia. The success of "Rio" led to Nesmith's creation of a TV program called PopClips for Nickelodeon. Then in 1980, PopClips was sold to Time Warner/Amex which developed the show into the MTV Network.
"[I realized that] radio is to records as television is to video," he told Rolling Stone in 2013. "Then it was like, 'Of course!' and thus MTV was born. I just took that idea and put together some programs and sent it over to Warner Bros. and so forth. Next thing you know, there it was."
Along with Pop Clips, he also produced the TV special Elephant Parts, which earned him the first Grammy Award given for (long-form) Music Video in 1982.
During the 80s and beyond, Nesmith was often too busy to make any new music. But he checked in often enough, returning to songwriting on 1992's warm-hearted Tropical Campfires. When The Monkees reunited four years later, it was Nesmith who insisted they set history right by writing, singing, and playing every note on the album Justus. As always, he supplied the album's biggest surprise: His one new song there was "Admiral Mike," a snarling slap at the media which recast The Monkees as grunge godfathers.
History will likely remember Nesmith for his multimedia work, including effectively inventing MTV. But it all started with the music.