'Relaxin' With The Miles Davis Quintet' To Be Released With Craft Recordings' 'Small Batch' Series
The album is set for release on May 6.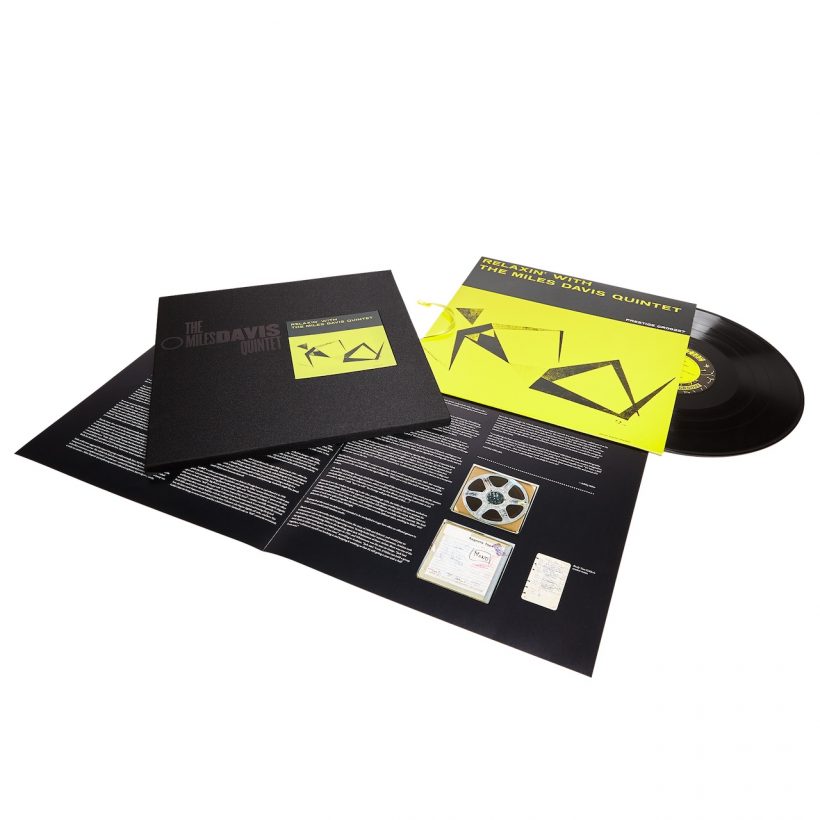 Craft Recordings has announced Relaxin' with the Miles Davis Quintet as the latest release in its acclaimed Small Batch audiophile series. The album is set for release on May 6.
A pivotal title in Miles Davis' incomparable catalog, this 1956 recording features a who's who of jazz greats, including John Coltrane on tenor saxophone, Red Garland on piano, Paul Chambers on bass, and Philly Joe Jones on drums. Coinciding with Jazz Appreciation Month, the album is available for pre-order this Friday (April 15) at 2:00 pm PST / 5:00 pm EST, and is limited to 5,000 copies worldwide.
The Miles Davis Quintet - Relaxin' (Small Batch Unboxing)
As with previous Small Batch albums, Relaxin' with the Miles Davis Quintet was mastered from its original analog tapes by Bernie Grundman and pressed on 180-gram vinyl at RTI using Neotech's VR900 compound and a one-step lacquer process—as opposed to the standard three-step process—allowing for the utmost level of musical detail, clarity, and dynamics while reducing the amount of surface noise on the record. The limited nature of these pressings guarantees that each record is a true representation of the original lacquer and is as close as the listener can get to the original recording.
Relaxin' finds Miles Davis and his legendary sidemen at the top of their game. First assembled in 1955, the trumpeter's "First Great Quintet" became the dominant small jazz group of the era and was essential in defining the hard-bop genre. Between November 1955 and October 1956, the quintet recorded three exceptionally productive sessions with the celebrated engineer Rudy Van Gelder, who simulated the group's nightclub sets at his Hackensack, NJ studio. The resulting 32 tracks would make up five other significant albums: 1956's Miles: The New Miles Davis Quintet, 1957's Cookin', 1958's Relaxin', 1959's Workin', and 1961's Steamin'.
Pre-order Relaxin' with the Miles Davis Quintet.
Relaxin' with the Miles Davis Quintet Tracklist:
Side A
1. If I Were a Bell
2. You're My Everything
3. I Could Write a Book
Side B
1. Oleo
2. It Could Happen to You
3. Woody'n You