Muni Long Shares New Single 'Made For Me'
The track follows her 'Hrs & Hrs' remix, which features Usher.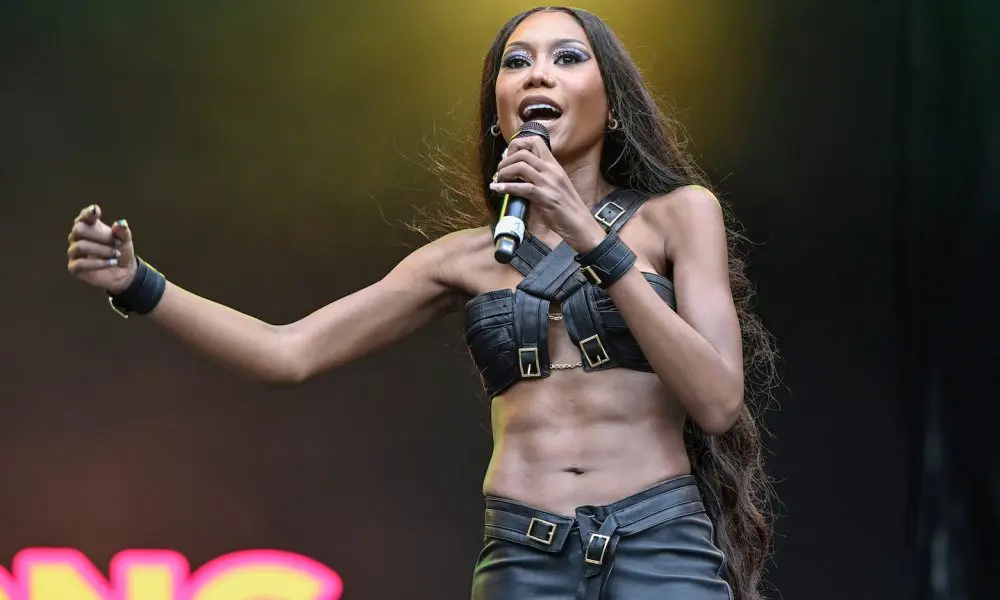 Muni Long returns with her highly anticipated new single "Made For Me," out now via Supergiant Records/Def Jam Recordings.
On the track, subtle guitar, soulful piano, and funky talk box accent a sultry and slick beat. Simultaneously, she flexes her dynamic vocal range. Through her breathy delivery, she admits, "This moment is surreal. I can't put into words how I feel." It culminates during the chantable lovestruck chorus: "You were made for me—just for me." Check out the song below.
Muni Long - Made For Me (Audio)
Back in June, Muni recruited Usher for the official "Hrs & Hrs" remix, after demand for the song reached fever pitch following their first-ever performance of it at the Lovers & Friends Festival on May 6.
One of the most streamed and buzzworthy artist in R&B today, Muni has exploded since the success of "Hrs & Hrs." In addition to netting over 250 million streams and peaking at No.1 at Urban & Rhythmic radio, the track rose to Top 5 at Apple Music, and hit No.17 on the Billboard Hot 100. Muni was embedded in Grammy history when she took home the 2023 award for Best R&B Performance for "Hrs And Hrs."
Before her soulful, conversational songwriting and powerful vocals caught fire around the world with "Hrs & Hrs," Muni Long spent a decade as one of the best-kept behind-the-curtain secret weapons in the industry. Her journey as a much-in-demand song­writer, co-mingling R&B, rap, and pop, resulted in a diverse catalog of hits accumu­lated by Rihanna, Mariah Carey, Madonna, Chris Brown, Ariana Grande, Mary J. Blige, Kelly Clarkson, and Selena Gomez, to name a few.
Back in February, Muni was invited to the Spotify-hosted Best New Artist party at Pacific Design Center in West Hollywood. Returning to Los Angeles for its sixth year, the epic night honored this year's outstanding Best New Artist nominees Anitta, Omar Apollo, Domi & JD Beck, Muni, Samara Joy, Latto, Måneskin, Tobe Nwigwe, Molly Tuttle and Wet Leg.