Record Producer, Muscle Shoals Pioneer Rick Hall Dies Aged 85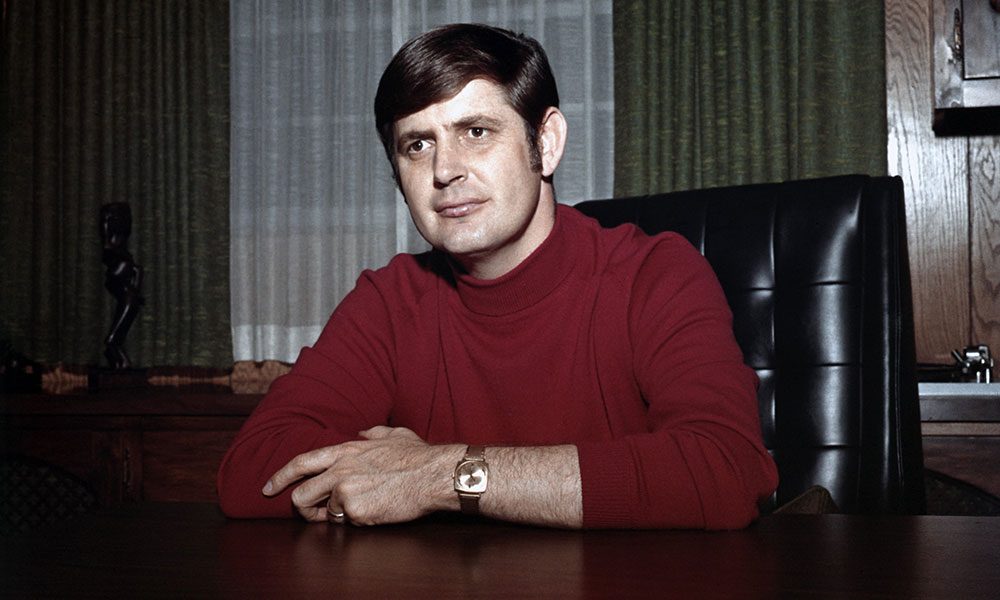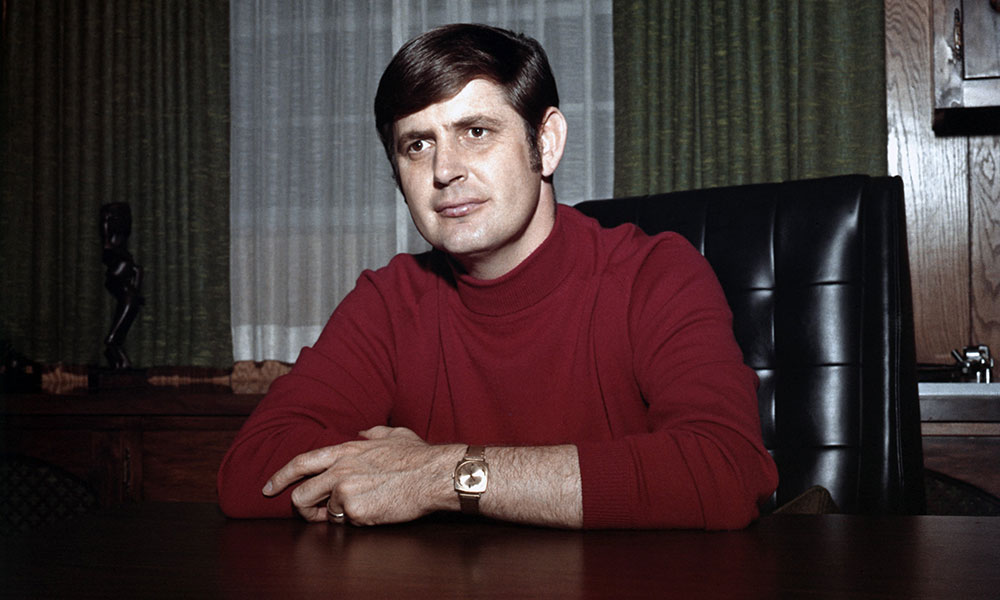 Legendary record producer and Fame studio owner Rick Hall, often referred to as the "Father of Muscle Shoals Music," died early on Tuesday morning, 2 January 2018, according to the Alabama Music Hall of Fame. Believed to be in declining health in recent months, Hall died aged 85.
Judy Hood, a board member of the Alabama Music Hall Of Fame, confirmed Hall's death to Times Daily, saying: "It's a very, very sad day for Muscle Shoals and music in general." Hall had been living in a nursing home, but had returned home before Christmas, according to Hood.
The Alabama Music Hall of Fame have already paid tribute to Rick Hall, calling him a "one-of-a-kind, unforgettable force in the world of music" in a post to their Facebook page. They added: "A lifetime is not enough to appreciate his work."
Hall's Grammy-winning production touched nearly every genre of popular music from country to R&B, and his Fame Studio and publishing company were a breeding ground for future legends in the worlds of songwriting and session work, as well as a recording home to some of the greatest musicians and recording artists of all time, including Aretha Franklin, Etta James, Wilson Pickett and many more. To date, the studio and its publishing company have been responsible for an estimated 350 million record sales, taking in songs by everyone from The Beatles to George Strait.
Rick Hall began his career in music playing guitar, mandolin and fiddle with the group Carmol Taylor And The Country Pals. After helping to license the Percy Sledge tune 'When A Man Loves a Woman' in 1966, Hall co-founded Fame Publishing in 1959 with Tom Stafford and future Tammy Wynette and George Jones producer-songwriter Billy Sherrill.
Hall soon took sole ownership of Fame, which was an acronym for Florence Alabama Music Enterprises. In 1961, he produced the first gold record in Muscle Shoals history with Arthur Alexander's 'You Better Move On,' later covered by The Rolling Stones and an influence on the early work of The Beatles. The studio's first rhythm section included bass player Norbert Putnam, an Alabama native who would go on to become one of Nashville's most respected producers in his own right.
Muscle Shoals' "Swampers," the studio's second house rhythm section who were immortalized in Lynyrd Skynyrd's 'Sweet Home Alabama,' would leave Fame to form their own studio in 1969, but the ensuing decade would see Hall inking a deal with Capitol Records to distribute Fame Records, as well as working with producer Mike Curb, who brought future teen idols the Osmonds and their teenaged sister, Marie, to the studio to record.
In 1987, Hall was responsible for signing a local bar band playing just down the street from Fame – Shenandoah. Later Fame tunes that became huge hits included 'I Swear,' a country hit for John Michael Montgomery that was also a pop smash for All-4-One in 1994. Tim McGraw's 'I Like It, I Love It' also originated at Fame, co-penned by Mark Hall. The Dixie Chicks, George Strait, Martina McBride, Kenny Chesney and many others logged country hits with songs from the vast Fame catalogue.
I Love the Life I Live (OFFICIAL VIDEO) | Gregg Allman - Southern Blood
Other artists who more recently recorded at Fame include Gregg Allman (who cut his final album, Southern Blood, at the studio) Drive-By Truckers and Jason Isbell. In a Twitter post, Isbell wrote: "Rick Hall and his family gave me my first job in the music business, and nobody in the industry ever worked harder than Rick. Nobody. American music wouldn't be the same without his contributions."
Rick Hall was inducted into the Alabama Music Hall of Fame in 1985. In 2013, he was featured in the acclaimed documentary Muscle Shoals, and in 2014 received a Grammy Trustees Award for his "significant contribution to the field of recording." In 2015, he published the memoir The Man from Muscle Shoals: My Journey from Shame to Fame.
Format:
UK English