My Morning Jacket Announces One Big Holiday Lineup, Releases 'MMJ Live Vol. 3'
'MMJ Live Vol. 3' is taken from a legendary 2004 Bonnaroo set.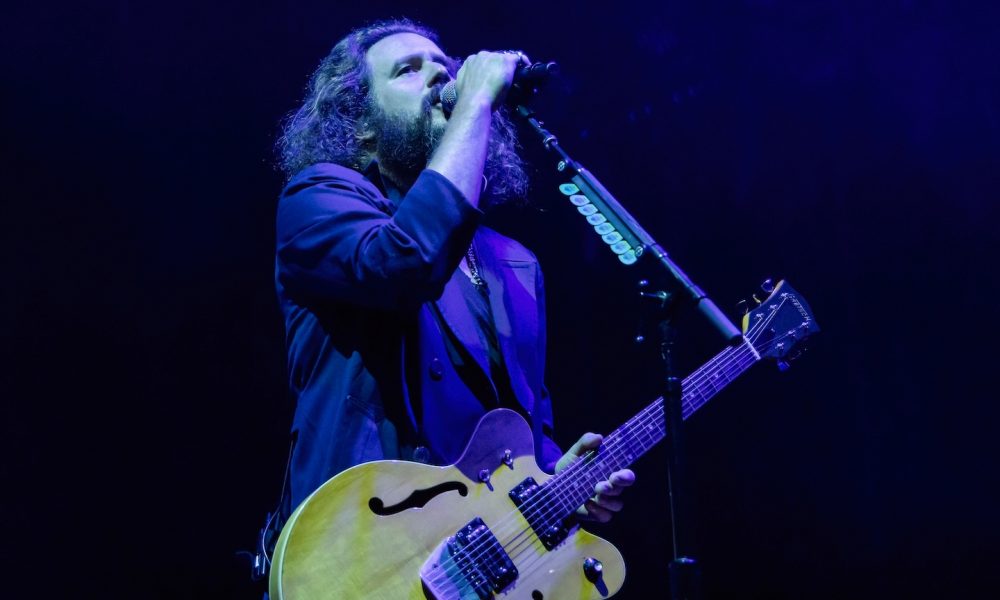 My Morning Jacket has announced the full lineup for My Morning Jacket's One Big Holiday, an all-inclusive concert vacation set for April 4-8, 2024 at Hard Rock Hotel Riviera Maya in Puerto Aventuras, Quintana Roo, Mexico.
One Big Holiday will once again see My Morning Jacket performing three unique headline shows, joined by an all-star bill featuring some of the band's favorite artists and friends including The War on Drugs, Courtney Barnett, The Walkmen, Alvvays, Angel Olsen, Poolside, Futurebirds, Scott McMicken and the Ever-Expanding, and Shabazz Palaces.
My Morning Jacket - Golden (Live from Bonnaroo 2004)
This intimate tropical music vacation provides a fully immersive concert experience on the coast of Mexico, with three different stages revered for their uniqueness, intimacy, and convenience to guest suites and resort amenities. This trail-blazing event continues to deliver one-of-a-kind vacations that extend beyond the stage with a fully curated schedule that brings attendees together for concerts, activities, workshops, and casual artist encounters designed to build and strengthen the event community.
Today, June 9, also sees the eagerly awaited release of the third installment in My Morning Jacket's MMJ LIVE vinyl series, MMJ Live Vol. 3: Bonnaroo 2004 (Return to Thunderdome), available now via ATO Records at all DSPs and as 2xLP 140g Coke bottle clear vinyl (with gatefold jacket and digital download card).
Recorded live on the Which Stage at Bonnaroo Music & Arts Festival in Manchester, TN on June 12, 2004, Return To Thunderdome captures one of the most iconic sets in both My Morning Jacket and Bonnaroo history, a landmark performance that saw ominous dark clouds roll in just as the band took the stage. Though torrential rain quickly followed, the band proceeded to run through such classics as "Mahgeetah," "Lowdown," "Cobra," "One Big Holiday," and "Golden," the latter of which is joined by an official live video streaming now at YouTube.
"It seems like only yesterday we were playing in the hot n sweaty rain-soaked Thunderdome down at the ol roo…but WOW it's been nearly 20 years!" Jim James exclaims. "We are so excited to revisit and share this pivotal moment for the band and beautiful moment in time with the universe with you all again!"
Visit One Big Holiday's official website for more information.