Neil Finn Discusses Split Enz, Crowded House, And The Band's New LP
Crowded House's first album in a decade, 'Dreamers Are Waiting,' drops June 4.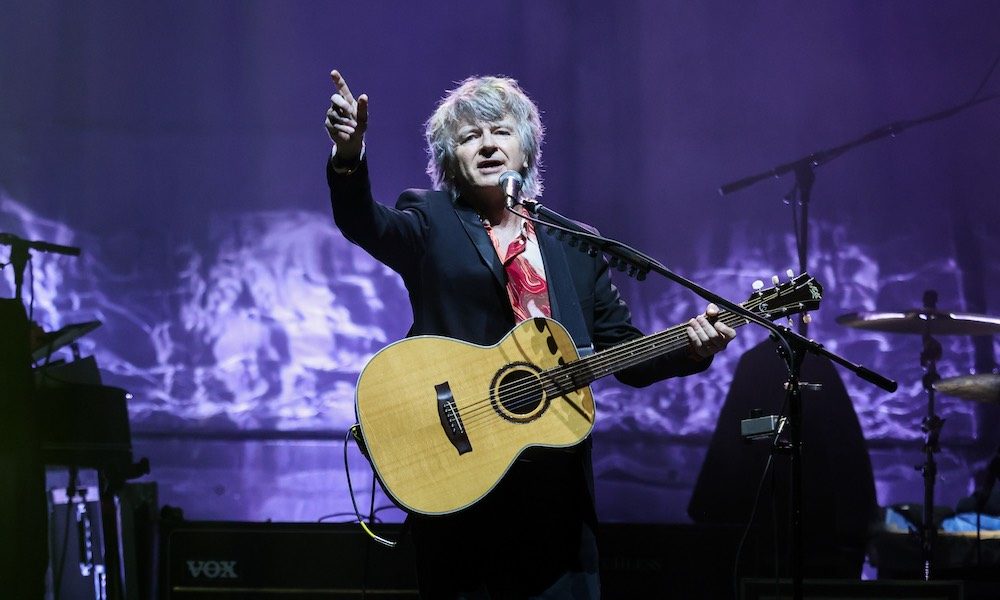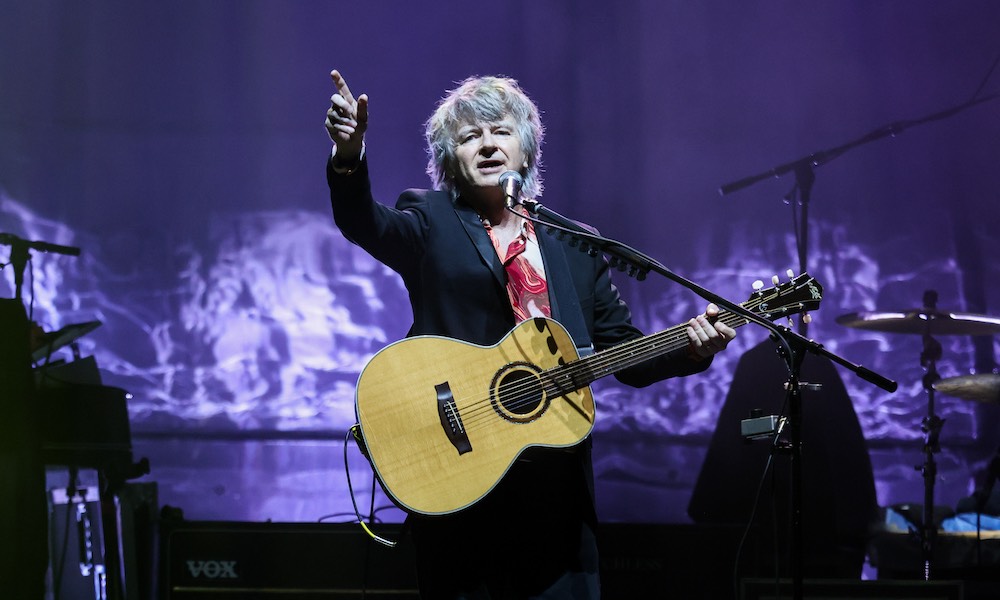 Earlier this week, Crowded House's Neil Finn joined fellow Kiwi Zane Lowe on Apple Music to discuss his storied career as well as the band's forthcoming album, Dreamers Are Waiting. Available June 4, the release marks Crowded House's seventh studio album and their first LP in more than a decade.
"I've been blessed with an incredibly mixed and varied musical life. And part of it is because I've got a restless nature, and part of it is chance happenings," mused Finn, who began his career in the late 70s, joining his brother Tim's band, Split Enz.
Finn emerged as a talented songwriter within the group, penning songs like the 1979 power-pop hit "I Got You" and 1980's "One Step Ahead."
Asked about Split Enz's eclectic sound, Finn explained "Coming from New Zealand, especially, I think there was a liberation in that it was so far away from everything you didn't have to feel behoov[ed] to some tradition. Nothing was imposed in the early days."
He continued, "We loved British pop music with a passion and then slowly became exposed to things that had been on the radio when we grew up like soul music and Motown. So you could pick and choose and I think that's enabled weirdness to come to the fore"
Following the disillusion of Split Enz, Finn, and drummer Paul Hester regrouped as Crowded House, alongside bassist Nick Seymour.
Speaking to the band's breakthrough hit (1986's "Don't Dream It's Over" off the band's self-titled debut) Finn recalled, "It was a surprising development, really, at the time because the album hasn't really done much at all – even in New Zealand…You could tell something was happening because people were going nuts at shows."
The enduring song hit No.1 in New Zealand and Australia and peaked at No.2 in the US in 1987. The band's debut LP topped the Australian charts and landed at No.12 on the Billboard 200.
Lowe and Finn also delved into the band's initial reunion in 2007. It was a bittersweet moment, following the untimely death of Paul Hester. "I had a lot of conflicting and confronting things to consider. I'd lost a very dear friend, but something about what we'd done together seemed to have a weight and a gravitas…for me." Finn shared that the resulting album, Time on Earth, "felt like part of the grieving process and [was] an important process of re-establishing some good history in the band."
Crowded House continues to build on that history. Last month, the band announced their first album in more than a decade, Dreamers Are Waiting. The tradition of family remains strong in the band's current line-up, which includes Finn's sons Liam and Elroy. With their father, they join founding member Nick Seymour and producer and keyboardist Mitchell Froom.
Dreamers Are Waiting is set for release on June 4 can be pre-ordered here.