'Time On Earth': Crowded House's Multi-Faceted Triumph
'Time On Earth' was Crowded House's first new album in 14 years: a multi-faceted triumph that ushered in a strong second phase.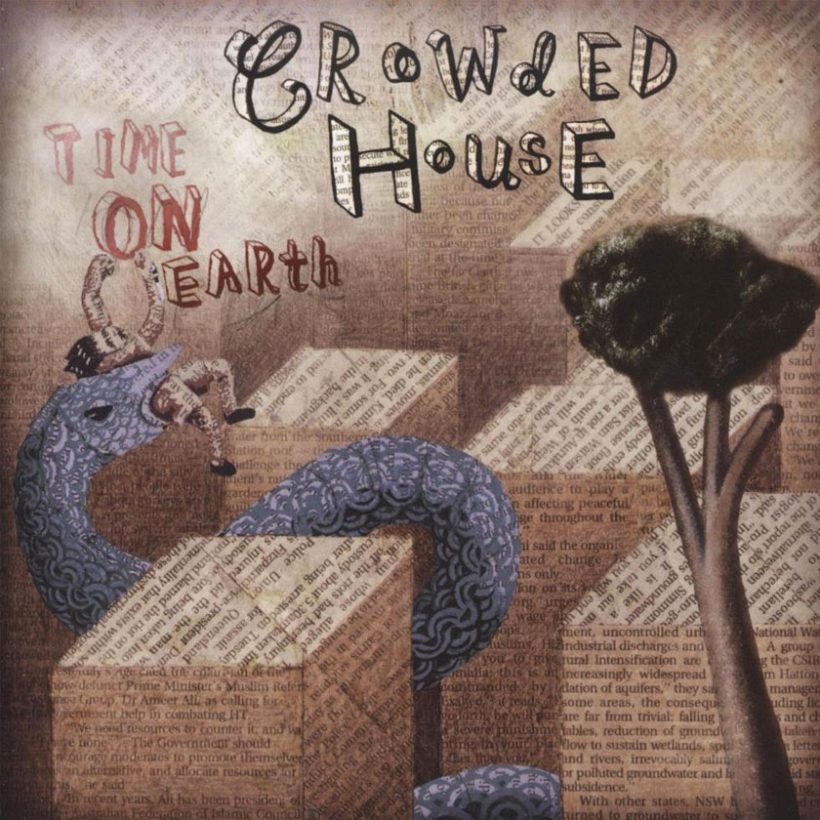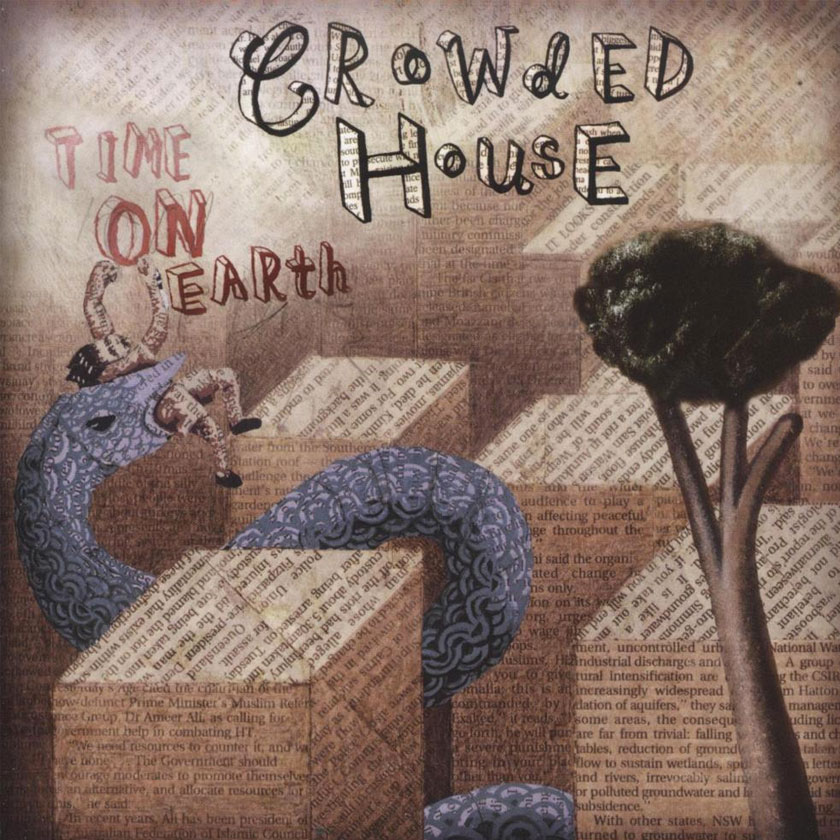 In an interview with UK monthly Mojo during the run-up to 1996's Farewell To The World concert in Sydney, Crowded House frontman Neil Finn conceded that, even though he was splitting the band, he could still see himself be "drawn into the idea of a group, albeit a different kind of beast."
At this juncture, Finn had just signed to Parlophone as a solo artist and he proceeded to release two critically hailed LPs under his own name, 1998's Try Whistling This and 2001's One Nil. Sandwiched in between, Capitol also issued Afterglow, a warmly received collection of Crowded House rarities and previously unreleased songs, with the sleevenotes confirming that Finn and co had no plans to reform.
Accordingly, the idea of the gifted antipodean popsters ever sharing a stage together again seemed remote and appeared to have been scorched forever after drummer Paul Hester tragically took his own life in March 2005. However, after working together on Capitol's expanded 10th-anniversary edition of Farewell To The World in 2006, Neil Finn and Nick Seymour rekindled their friendship and agreed to join forces to record new material.
Listen to Time on Earth on Apple Music and Spotify.
Though originally earmarked for Finn's third solo LP, these sessions (overseen by producers Ethan Johns and Steve Lillywhite) morphed into Crowded House's fully-fledged comeback LP, Time On Earth, after multi-instrumentalist Mark Hart rejoined the team and ex-Beck drummer Matt Sherrod was recruited to replace the late Paul Hester.
Fans may initially have voiced concern, as the band's core line-up was augmented by session musicians including British vocalist Beth Rowley and influential ex-Smiths guitarist Johnny Marr. Yet even a cursory listen to the LP's otherworldly, Together Alone-esque opener "Nobody Wants To" was enough to reassure long-time devotees that this new record was more than worthy of its place in Crowded House's lineage.
Crowded House - Don't Stop Now
Indeed, Time On Earth was no less than a multi-faceted triumph, with the new-look band delivering tracks as diverse as the aching, autumnal "English Trees" and the shimmering, "Into Temptation"-esque ballad "A Sigh," and even working up a svelte, sinewy groove on the atypically funky "Transit Lounge." Meanwhile, the jubilant "She Called Up" and the brash, Marr-assisted "Even A Child" demonstrated that Neil Finn remained one of pop's master craftsmen, while the Ian McEwan-inspired "People Are Like Suns" provided a suitably affecting and gravitas-fuelled finale.
The band embarked upon a series of promotional events in the UK to launch Time On Earth, including a show at the Thekla (a popular venue on board a boat moored in Bristol Harbour in the UK) and a full two-hour-plus performance streamed live to the internet from Peter Gabriel's Real World studios in Wiltshire. The subsequent tour took the band from Oceania to North America, and with Time On Earth topping the Australian charts and peaking at a career best of No.3 in the UK, it was clear that Crowded House had laid the foundations for a sturdy second phase.
The deluxe edition on Time on Earth has been expanded to include previously unreleased studio recordings, home demos, live tracks, b-sides and other rarities and can be bought here.