Watch Neil Peart Devotee Drum Up Remarkable Tribute To Late Rush Hero
Brandon Toews compiled the film over the course of ten weeks to salute the revered musician known as The Professor.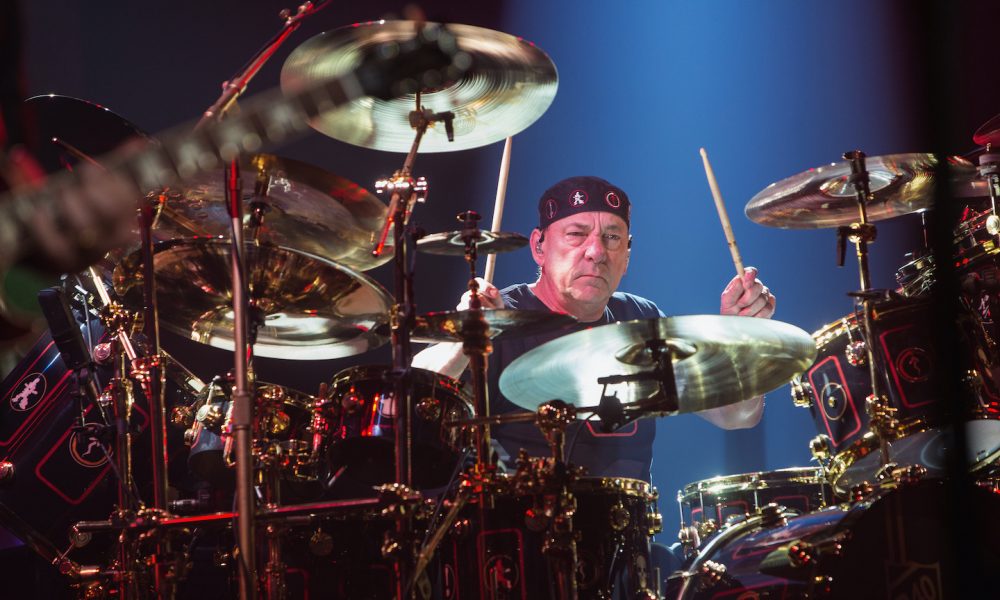 A devotee of the late Neil Peart has posted a remarkable video tribute to the Rush drummer featuring a medley of segments from every single song by the band – all 175 of them, in chronological order.
Brandon Toews compiled the 25-minute "mash-up" over the course of ten weeks to stand as his own nod to the revered musician known as The Professor, who died in January 2020 at the age of 67. Toews recorded full takes of the entire Rush catalog and used transcriptions available in DrumeoSONGS to learn the parts, and the results are attracting widespread attention and admiration from fellow Rush fans.
Drumming To Every RUSH Song Ever! (175 Songs)
In recording the compilation, he was also paying his further respects to original Rush drummer and co-founder John Rutsey, who played on the band's self-titled debut album of 1974 before leaving due to ill health. Rutsey died in 2008. Peart made his debut on the Fly By Night album of 1975, and his last appearance on their 19th and final set, Clockwork Angels, in 2012.
Toews' set-up for the medley incorporates different elements from the drumkits that Peart used during his 40 years with Rush, including gong drum, electronic pads, and the celebrated tubular bells he featured on tracks like "Xanadu" and "Closer to the Heart," as well as in their live shows. He begins the film with a nod to Rush's first, non-album single released in 1973, featuring their version of Buddy Holly's "Not Fade Away" and "Can't Fight It," on their own Moon label.
The chronological 1973-2012 releases by Rush with the time codes at which they feature in the clip are as follows:
0:00 – Intro
0:05 – RUSH
1:10 – Fly by Night
2:11 – Caress of Steel
2:52 – 2112
3:39 – A Farewell to Kings
4:34 – Hemispheres
5:14 – Permanent Waves
6:10 – Moving Pictures
7:23 – Signals
8:49 – Grace Under Pressure
9:52 – Power Windows
10:58 – Hold Your Fire
12:07 – Presto
13:34 – Roll the Bones
14:49 – Counterparts
16:20 – Test for Echo
17:52 – Vapor Trails
19:37 – Feedback
20:31 – Snakes & Arrows
22:05 – Clockwork Angels
24:23 – In Memoriam
Listen to the best of Rush on Apple Music and Spotify.