You Say It's Your Birthday: New Song Teams Pentatonix, Ringo Starr, Diane Warren
'Happy Birthday Beautiful,' now on all digital platforms, will also debut on AmericanGreetings.com tomorrow (9).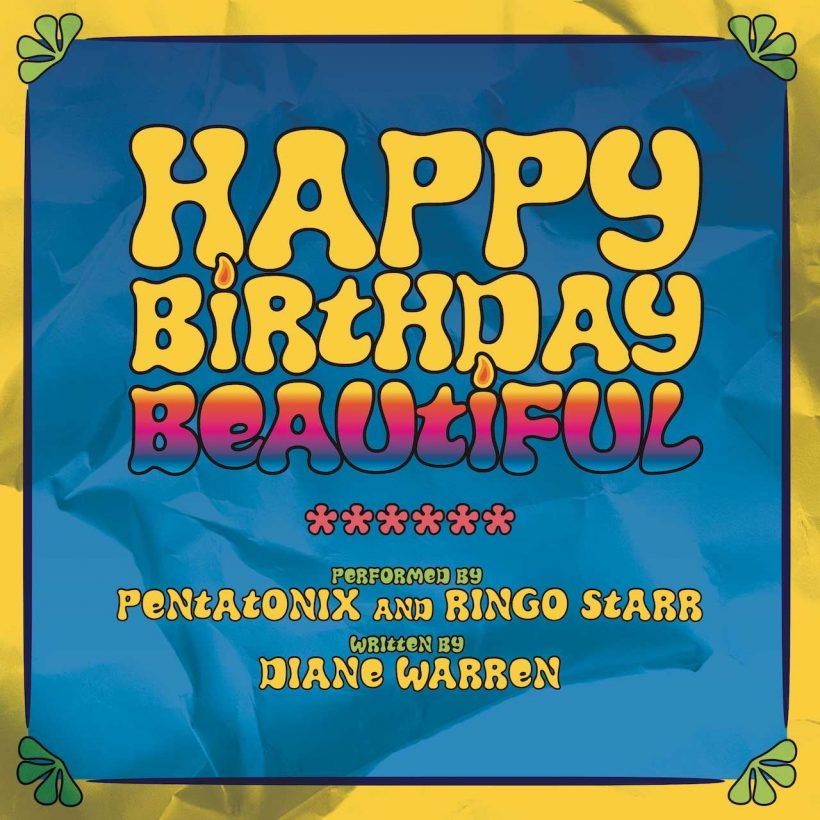 A new birthday song that combines the talents of Pentatonix, Ringo Starr, and Diane Warren is now available on all digital platforms. "Happy Birthday Beautiful" is performed by the triple Grammy-winning vocal group, with drums by the beloved former Beatle on a composition by the Grammy and Emmy-winning songwriter.
The song will also make its debut on AmericanGreetings.com tomorrow, September 9, as part of a collection of birthday ecards specially designed by American Greetings. The collaboration is inspired by the fact that real birth data, compiled from 20 years of American births, reveals the fact that more people are born on September 9 than any day of the year.
Rob Matousek, executive director, direct-to-consumer business at American Greetings, said: "We are so honored to collaborate with industry legends Diane Warren, Pentatonix and Ringo Starr to introduce the next great birthday song. As a global leader in celebrations, we thought there was no better way to help release the song than with an ecard collection to allow the celebratory message to be shared and cherished by our users and these incredible artists' fans."
"I wanted to write a song that breathed new life into the classic birthday songs we know and love," said Warren, who herself celebrated her birthday yesterday (7). "Collaborating with such talented artists as Ringo Starr and Pentatonix, as well as the designers at American Greetings, allowed us to blend musical and design elements together to add new excitement to birthday celebrations."
Added Starr: "I was happy to play drums on this song when my friend Diane asked, and I think it's great it is coming out around the time of her birthday – Happy Birthday beautiful! Peace and love, Ringo."
The "Happy Birthday Beautiful" ecard collection features vibrant colors and contemporary birthday imagery, accompanied by messages that complement the song's lyrics. It is available now on www.americangreetings.com, www.bluemountain.com and the American Greetings and Blue Mountain ecard apps. The ecards can be shared via email, text or on social media, while digital subscribers can also send an unlimited number of digital greetings from the many brands during their membership period.
Buy or stream "Happy Birthday Beautiful."