New Edition To Be Honored By Museum Of African American Music
The event will be held Sunday, April 16 at 2:00 PM at 510 Broadway in Nashville.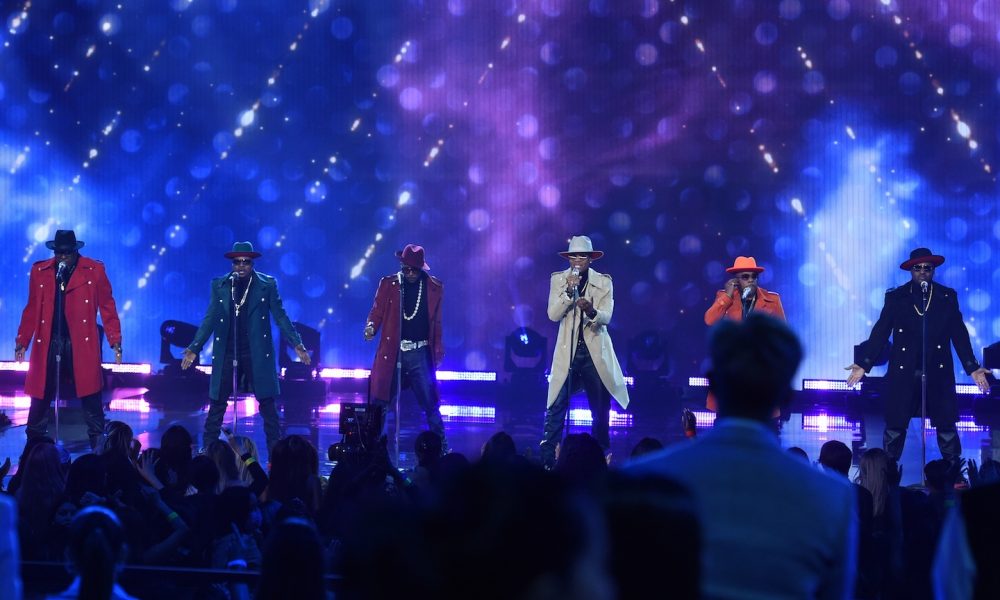 Legendary R&B group New Edition will be honored this weekend in Nashville, Tennessee by The National Museum of African American Music and the Recording Industry Association of America (RIAA).
The New Edition exhibit will be in recognition of their 40th anniversary. The event will be held Sunday, April 16 at 2:00 PM at 510 Broadway in Nashville at NMAAM.The event is free and open to the public. RSVP/Tickets are not required. Entry is first come, first served.
One of the most successful R&B groups in history, New Edition's incredible career has seen them progress from teenybopper boy band to revered legends. With the band going on hiatus at several points, its various members enjoyed even more success with solo careers and offshoots.
New Edition formed in 1978, when childhood friends from the Orchard Park housing project in Roxbury, Boston, started a vocal group. Bobby Brown, Michael Bivins, Ricky Bell, Corey Rackney and Travis Pettus were in the original line-up, though Rackley was replaced by Ralph Tresvant before the local manager and choreographer Brooke Payne took the group under his wing, giving them their name to signify they were a "new edition" of Jackson 5. Travis Pettus then left, and Payne installed his nephew Ronnie DeVoe as a replacement.
With their first permanent line-up in place, New Edition began entering talent contests, and it was at one of these, at Boston's Strand Theater, that they received their first big break. Though they came in second place, their performance of the Jackson 5's 'The Love You See' left local producer and impresario Maurice Starr so impressed that he invited them to his studio the next day to record a demo for what would become their debut album, Candy Girl.
Released in 1983 on Starr's own Streetwise Records—while the members were all aged between 13 and 15—Candy Girl proved a success. There were hit R&B singles in the shape of "Is This The End" and "Popcorn Love," but it was the album's infectious title track which proved the biggest smash, racing to No.1 on both the American R&B and UK singles charts.
Listen to the best of New Edition on Apple Music and Spotify.