New Kids On The Block Unites With SEVENTEEN To Celebrate 'The Block Revisited'
Joshua, DK, and Dino of the K-pop phenomenon have worked with the iconic boyband on a remix of 'Dirty Dancing'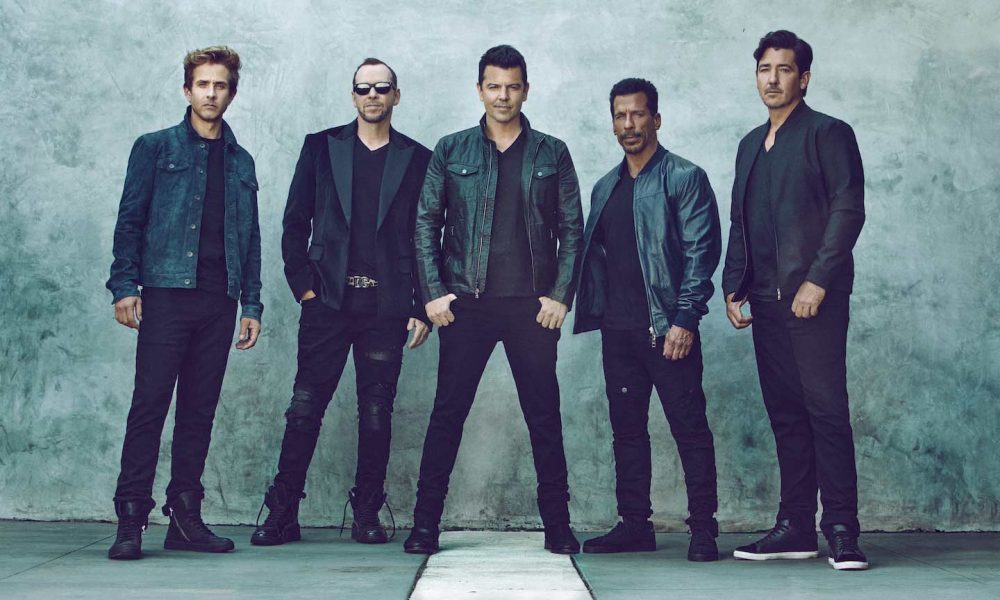 New Kids On The Block is preparing celebrations for the 15th anniversary of its comeback record, The Block, with the help of K-pop boyband SEVENTEEN.
Singers Joshua, DK, and Dino from the group dubbed K-pop stage-breakers have joined the iconic US boyband on a new version of "Dirty Dancing," remixed by Grammy-winning producer Dem Jointz. The remix brings together two generations of boybands, as well as two groups from different cultures, uniting them for the pop event of the year.
"Dirty Dancing (Dem Jointz Remix)" will also be available to purchase as a limited edition CD single in recognition of the collaboration's historic status.
The Block was released in 2008 and, at the time, marked New Kids On The Block's big comeback as it reinforced its status as a staple of pop culture. On November 3, the group will share The Block Revisited, a new version of the record featuring bonus material in multiple formats, including, for the first time, a 2LP exclusive color vinyl with a booklet.
Dirty Dancing (feat. Joshua, DK & Dino of SEVENTEEN) (Dem Jointz Remix)
As well as "Dirty Dancing (Dem Jointz Remix)" and the massive hit singles "Summertime," "Single (feat. Ne-Yo)," and "2 In The Morning," The Block Revisited will also feature the fan-favorite song "Coming Home." It will be the first time the track has been available to fans in any format.
The Block Revisited will be available on 2LP orange and blue vinyl, 2LP purple vinyl exclusively from Amazon, CD, and digital formats.
"The Block album didn't only mark the reunion of our band — it sparked the reunion of our band with our fans!" Donnie Wahlberg commented in a press release. "I could never overestimate how much the songs and the spirit of this album mean to all of us. The Block Revisited is a celebration of the magical bond that we've built over the last 15 years."
When The Block was first released back in 2008, it went on to top the US Top Pop Albums chart and landed at No.2 on the Billboard 200. Several artists collaborated on the album, including Ne-Yo, Lady Gaga, The Pussycat Dolls, Akon, Teddy Riley, and New Edition. In the 15 years that have followed, NKOTB has embarked on numerous sold-out world tours, selling over 4 million tickets worldwide.