Watch The New Seekers' Early Elton John Cover On 'The Ed Sullivan Show'
The British pop harmony group are seen in a short clip from the May 30, 1971 edition singing 'Your Song.'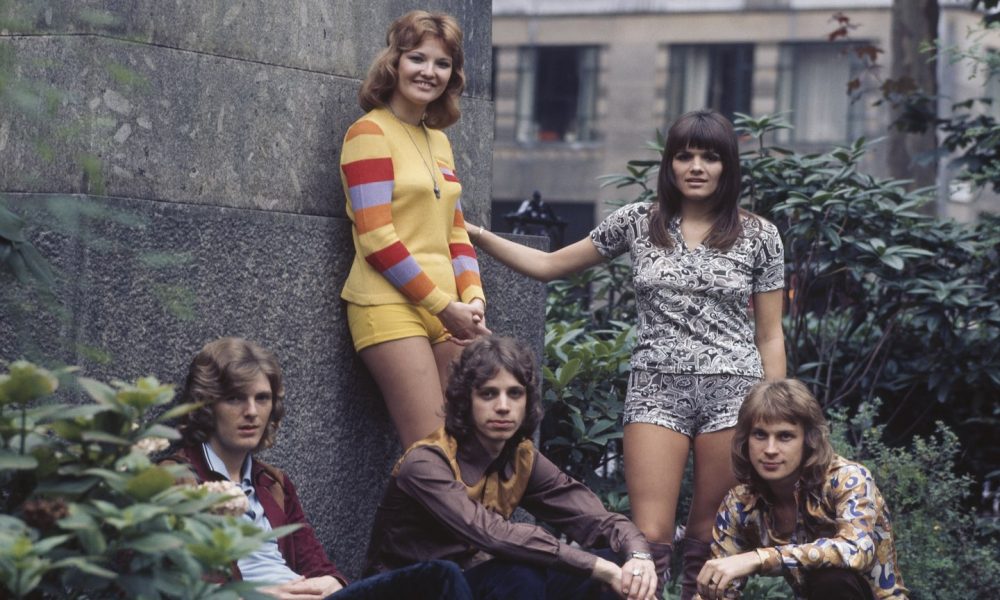 The New Seekers sing Elton John in one of the latest clips to be added to the deep archives of The Ed Sullivan Show. The British pop harmony group are seen in a short clip from the May 30, 1971 edition singing "Your Song."
The timing of the performance is significant from several points of view. The show had, at that time, recently ended its epic 23-year run on primetime television, but returned on CBS in a number of specials. The May 30 episode featured easy listening star Jack Jones as guest host, with Loretta Lynn also among the guest stars. She sang "I Wanna Be Free" and "Coal Miner's Daughter" and duetted with Jones on "Move It On Home."
The New Seekers "Your Song" on The Ed Sullivan Show
The New Seekers performed "Look What They've Done to My Song," "Beautiful People," and "Nickel Man" before they, Lynn, and comedy team Jerry Stiller and Anne Meara joined Jones for an idiosyncratic medley, of which "Your Song" was a minute-long feature. This finale also included Lynn's spoken word delivery of "God Bless America," among other items.
The British group included their studio recording of the future classic Elton ballad on their Beautiful People album, released the same month. Produced by David Mackay, it also featured their versions of Harry Nilsson's "One," Randy Newman's "I'll Be Home," and Roy Wood's "Blackberry Way," a 1968 UK No.1 for his group, The Move. The LP also contained the New Seekers' version of Delaney Bramlett's "Never Ending Song of Love," which became a No.2 UK hit, their first major chart entry there.
"Your Song" was recorded by Elton John in January 1970 and swiftly covered, with his blessing, by Three Dog Night, whose version was released just before his. The ballad soon became staple fair for adult contemporary artists and others, especially after Elton's own commercial breakthrough: other interpretations in 1971 alone included those by Andy Williams, Cilla Black, Bobby Goldsboro, and Lena Horne.
Watch all the latest archival videos from The Ed Sullivan Show on the program's official YouTube channel.