Nick Lowe Hits The Road, And Recalls When Johnny Cash Came To Stay
The English master has been describing how Johnny and June Carter Cash visited him and ex-wife Carlene Carter, when they lived in Shepherd's Bush.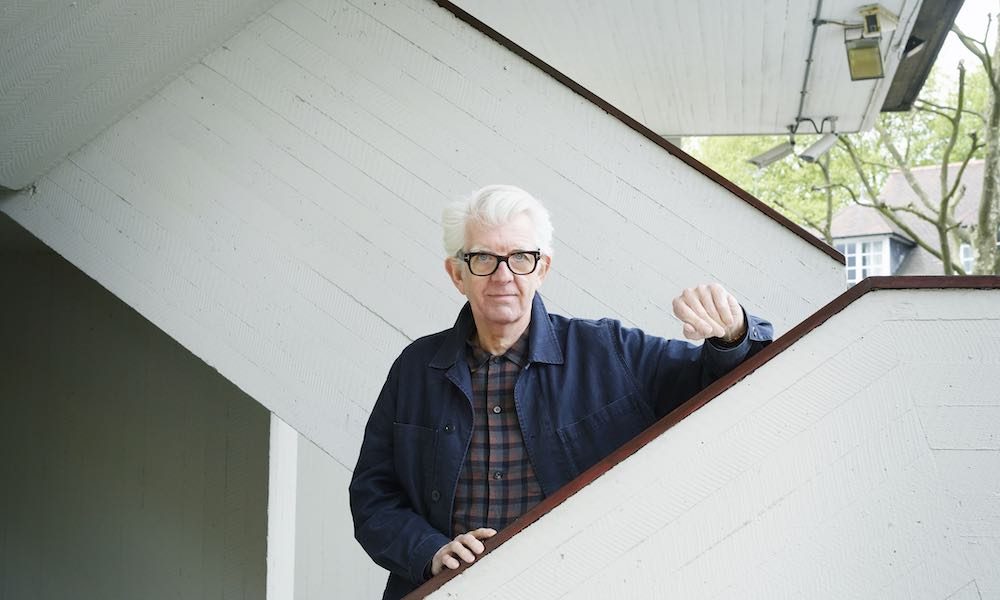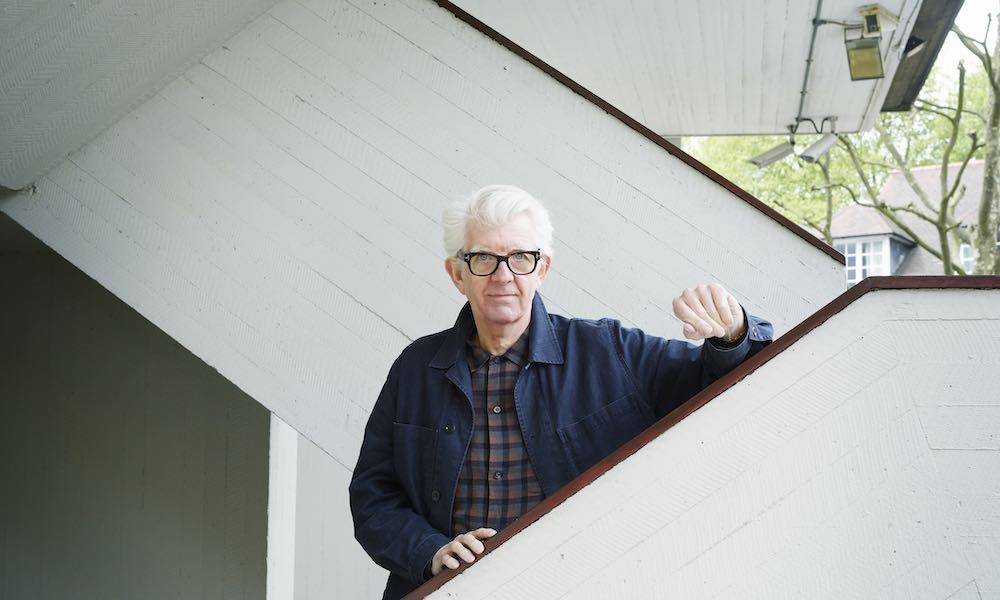 On the eve of release of his new Love Starvation/Trombone EP with US surf instrumental band Los Straitjackets, Nick Lowe has been talking about his days of having Johnny and June Carter Cash as his in-laws.
The EP arrives on Yep Roc on 17 May as the follow-up to the Tokyo Bay/Crying Inside EP, as the beloved British singer-songwriter continues his relationship with the inimitable masked men of "surf and spy" music. In addition to 'Love Starvation' and 'Trombone,' the new release includes a third Lowe original, 'Blue On Blue,' as well as a cover of the lesser-known 'Raincoat In The River.' First released by Sammy Turner in late 1961, that song was produced by Phil Spector before he co-founded Philles Records.
Nick Lowe - "Love Starvation" (Official Audio)
The tour, titled Nick Lowe's Quality Rock & Roll Revue Starring Los Straitjackets, hits the road this week, opening in Knoxville on Thursday (16 May). British dates start on 27 May and include a London show at Shepherd's Bush on 20 June.
It was the west London locale of Shepherd's Bush that was at the centre of a typically entertaining Lowe anecdote when he appeared on BBC Radio 5 Live on Saturday (11). He played a live, acoustic version of 'Love Starvation' and talked about his new recordings and tour, but also shared stories from his unique and wide-ranging past.
Between 1979 and 1990, Lowe was married to the American roots singer-songwriter Carlene Carter, the daughter of June Carter from her marriage to fellow country singer Carl Smith. From June's subsequent partner, this meant that Johnny Cash was Nick's step-father-in-law.
Lowe and his ex-wife remain friends, and indeed Cash would go on to cover one of the Englishman's many impressive songs in the later years of his catalogue, 'The Beast In Me,' part of his 1994 album The Impossible Bird and cut by the country giant on his first American Recordings album the same year.
Lowe revealed that Johnny and June visited him and Carlene several times when they were living in Shepherd's Bush in west London. "I adored them both, they were fantastic," he told 5 Live. "We had a nice little house there [and] Johnny and June came to stay with us for a few days, which was a bit like having the, I don't know, Sultan of Brunei turn up.
"I'd come down in the morning and find June in a satin robe with a kind of turban on, with some sort of jewel in the front, cooking eggs, and John sitting there in his towelling dressing gown, playing the guitar, which was fantastic."
Having country royalty as in-laws "never stopped being strange," Lowe added. "He was such a great guy, one of the most charismatic people I've ever met. Whenever I met him, it would take a good ten minutes before I stopped feeling tongue-tied. I was a great fan. But I didn't see him regularly enough, because he was obviously in the States and I was [in London], so I used to see him five or six times a year."
Asked by presenter Geoff Lloyd if he had to ask Cash for permission to marry his stepdaughter, he said: "I did, but Carlene had had a few go's at it before me, it wasn't exactly a surprise. But I went through it, which he thoroughly enjoyed. It was more frightening asking her real dad, Carl Smith. Boy, he was a piece of work."
Explore our Johnny Cash Artist Page.
Format:
UK English