Watch Nirvana Play Rehearsal Version Of 'Polly' From 'MTV Unplugged'
The relaxed atmosphere of the clip makes the song's stripped-down structure and haunting lyrics seem even more mesmerizing than in the song's officially-released version.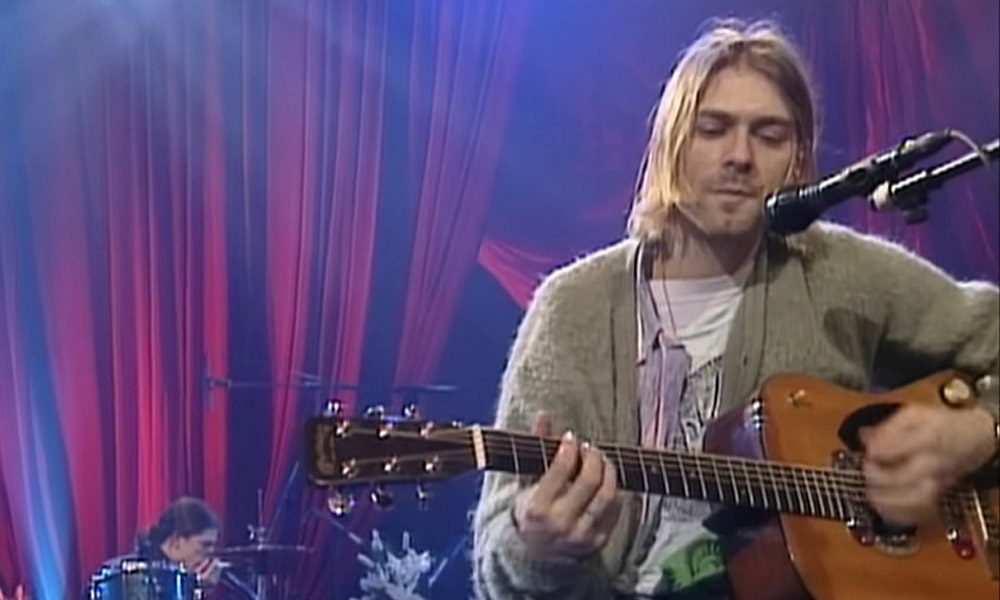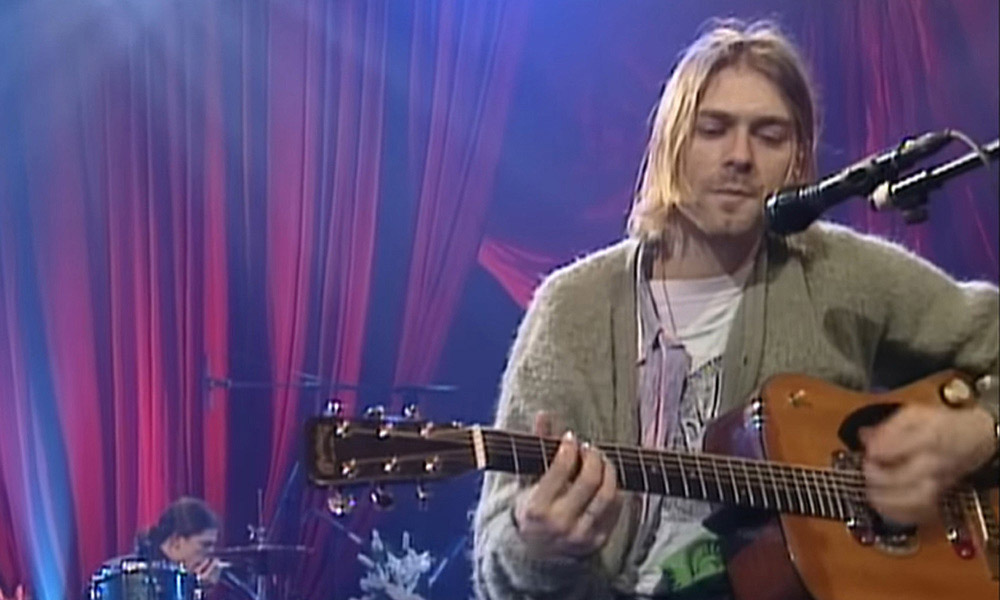 It's been 25 years since Nirvana delivered one of their most famous performances on MTV's now-classic program Unplugged. Now the band's estate have now released new footage of the pre-show rehearsal in which the seminal grunge outfit run through a sombre rendition of Nevermind highlight 'Polly' while requesting adjustments from the crew.
The relaxed, candid atmosphere of the clip makes the song's stripped-down structure and haunting lyrics maybe ever more mesmerizing than in its official-release version. Dave Grohl's signature humour shines through as he smokes a cigarette and goofs around in the background. You can watch the footage below.
Originally titled 'Hitchhiker' and later 'Cracker,' 'Polly' dates back to at least 1988. The earliest known version is a home demo featuring Cobain on vocals and guitar.
The song was first performed live on June 23, 1989 at Rhino Records in Westwood, California. It was first recorded in the studio in August 1989 by Steve Fisk at Music Source in Seattle, Washington. On October 26, 1989, the band recorded a version during their first BBC Peel Session, at Maida Vale Studios in London, England. The session was originally broadcast on November 22, 1989.
The Nevermind recording of 'Polly' features Cobain playing a five-string Stella guitar that he said he purchased from a pawn shop for $20. "I didn't bother changing the strings," Cobain told Jeff Gilbert in a 1992 Guitar World interview. "It barely stays in tune. In fact, I had to use duct tape to hold the tuning keys in place."
Hailed a one of the 10 best live albums of all time by the prestigious Rolling Stone, Nirvana's MTV Unplugged in New York will be reissued on vinyl in celebration of the 25th anniversary of its 1994 release on 1 November.
Expanded to include five rehearsal performances previously only available on DVD, the anniversary release also features an exclusive gatefold jacket including anniversary silver foil detail on the front and back cover.
MTV Unplugged In New York features the Seattle grunge icons widely-acclaimed acoustic performance recorded at Sony Music Studios in New York City on 18 November 1993, for the television series MTV Unplugged.
The show was directed by Beth McCarthy and aired on the cable television network MTV on 16 December 1993. In a break with traditional practice on the television series, Nirvana mixed up key tracks from their own catalogue with lesser-known material and cover versions of songs by the Vaselines, David Bowie, Lead Belly, and Meat Puppets, whose Cris and Curt Kirkwood joined Nirvana onstage.
MTV Unplugged is out on 1 November and can be bought here.
Format:
UK English