Norah Jones Invites Andrew Bird Onto 'Playing Along' Podcast
The duo performed multiple songs from Bird's discography.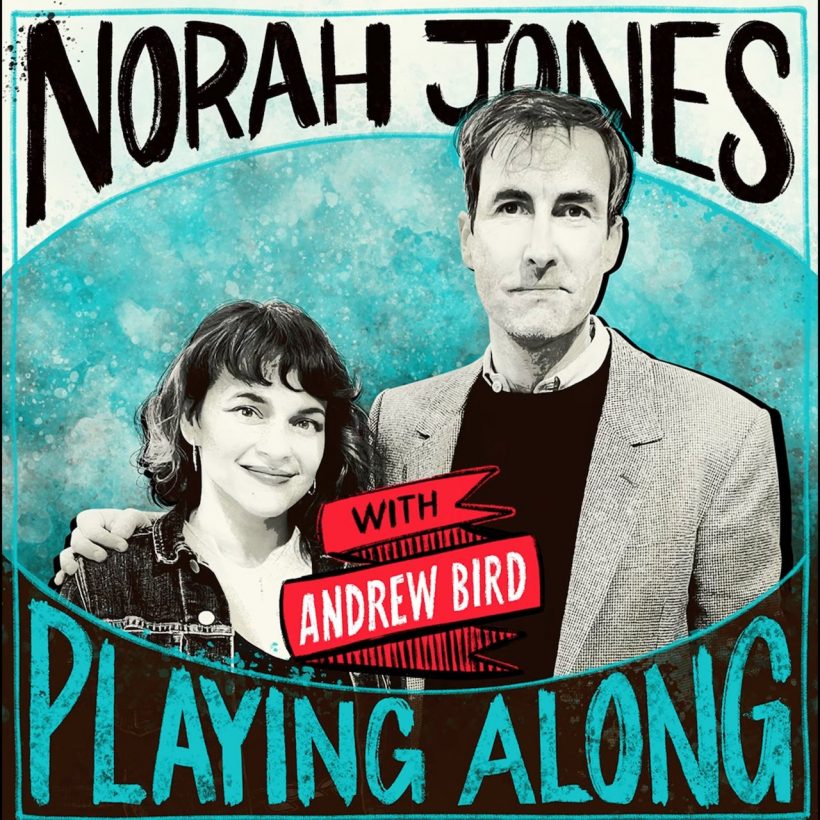 Norah Jones has released a new episode of her celebrated podcast "Playing Along." The new episode features an interview and collaborative performance with indie pop stalwart Andrew Bird.
Bird performed a number of songs from throughout his discography, including "Lone Didion," one of many standout cuts from his most recent album Inside Problems. Check out the entire episode below.
Norah Jones Is Playing Along with Andrew Bird (Podcast Episode 17)
Last month, Jones shared a clip from another recent episode, which starred Robert Glasper. The duo teamed up for a collaborative live version of "Let It Ride," which was originally released on Glasper's Black Radio 2 and featured Jones.
In the video, Glasper handles piano duty and Jones plays on a keyboard. The track was recorded during the taping of Norah Jones' Playing Along. The track is available to stream as well.
A decade ago, Norah Jones defied expectations with her fifth studio album Little Broken Hearts, a striking collaboration with the producer Danger Mouse that arrived 10 years after her debut Come Away With Me.
On June 2, Blue Note Records will release the expanded 31-track Little Broken Hearts (Deluxe Edition) curated by Jones and Eli Wolf. The project will include rare bonus tracks, alternate versions, and remixes, as well as a previously unreleased live version of the album that was recorded for Austin City Limits in 2012. The Deluxe Edition is available for pre-order now as a three-LP set, two-CD set, and digital download.
On April 22, Jones will also be releasing the separate Record Store Day exclusive Little Broken Hearts: Live At Allaire Studios. This limited edition white vinyl release features a new live version of the album recorded in 2022 at one of her favorite studios with Jones joined by pedal steel guitarist Dan Iead, bassist Gus Seyffert, and drummer Brian Blade.
"10 years later, these are still some of my favorite songs in my catalog to play live, no matter the instrumentation or arrangement, they just feel special," says Jones. "And the way this album sounds makes my ears so happy. I'm incredibly thankful to Danger Mouse for letting me explore with him and opening up my world to a new way of doing things that continues to inspire and influence me."
Listen to the most recent episode of Norah Jones' "Playing Along."