Norah Jones, 'Asteroid City,' And More Set For Black Friday Record Store Day Releases
Other artists with releases include Lil Wayne, Kim Petras, and more.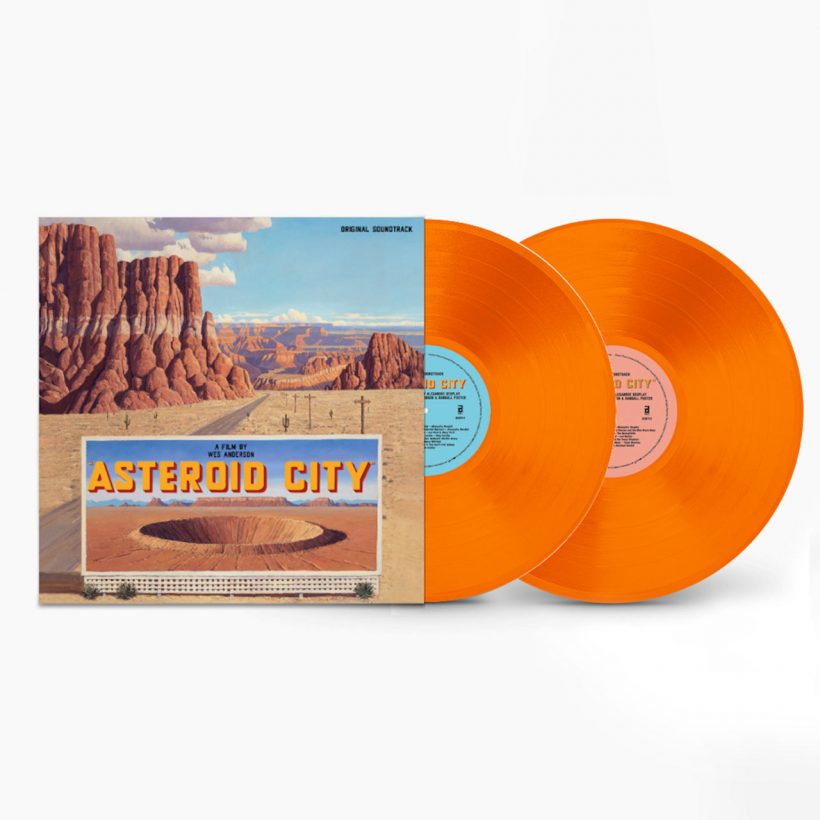 ABKCO will release Asteroid City (Original Soundtrack) on vinyl for the first time ever for Record Store Day Black Friday 2023 (November 24).
The double album contains original music by frequent Wes Anderson collaborator Jarvis Cocker, the original score by celebrated composer Alexandre Desplat, and many 1950s vintage country sand western and skiffle tunes from the 1950s. Having only been released digitally this past June, this two-LP edition on orange translucent vinyl will be the first version of the soundtrack for the critically acclaimed film offered in any physical format.
The Making of Asteroid City: Montana and the Ranch Hands
Other items set to become available on the 24th include Norah Jones, who will be releasing a Black Friday Record Store Day exclusive LP featuring songs from her podcast Norah Jones Is Playing Along. Available exclusively at indie record stores on color vinyl, the collection presents a selection of her collaborations with a diverse range of artists including Jeff Tweedy, Tarriona "Tank" Ball, Mavis Staples, Marc Rebillet, Chris Thile, Valerie June, Logic, Brian Blade, Rodrigo Amarante, Sasha Dobson, Lukas Nelson, and Bedouine.
Jerry Garcia and John Kahn's Pure Jerry: Marin Veterans Memorial Auditorium will also be available on vinyl. The show was recorded in San Rafael, CA on February 28, 1986. The Beach Boys' Christmas Album was originally released in 1964 and features seven holiday classics and five original tracks, including the singles "Little Saint Nick" and "The Man With All The Toys." The project will be available on green vinyl for RSD Black Friday 2023. In more holiday news, My Morning Jacket will be releasing Happy Holiday!, which includes the five tracks originally recorded in 2013 for the digital release, and three new songs recorded in 2023. The album is pressed to clear vinyl with white snow splatter for RSD Black Friday.
Kim Petras will be releasing Problématique as a RSD exclusive. Originally intended to be her debut album, Kim Petras' Problematique was leaked and then shelved. Now, the ten tracks of euphoric escapist pop inspired by French house music and Parisian soundscapes that shimmer with magnetic, laissez-faire confidence is out in the world.
Margo Price will be unveiling a live performance recorded at Grimey's New and Pre-loved Music in Nashville on January 13—the release date of her fourth studio album via Loma Vista Recordings. Featuring the tracks "Been To The Mountain," "Change Of Heart," "Light Me Up," and more, this LP is pressed on sangria marble vinyl for RSD Black Friday 2023.
Tank and the Bangas will be releasing an EP titled Floating, a continuation of the electric sonic world of their sophomore 2022 album, Red Balloon. Available on magenta vinyl, this EP was pressed exclusively for RSD Black Friday 2023.
Yungblud will be releasing the fifth anniversary edition of his project 21st Century Liability. This special version of the album is pressed on transparent magenta vinyl with a poster insert.
Lastly, Lil Wayne will be releasing I Am Music, a thrilling career-spanning compilation. The RSD exclusive will be available on translucent ruby double vinyl.
Visit Record Store Day's official website for more information.