Norah Jones Announces UK And Ireland Tour
The run kicks off at Sage Gateshead on November 4.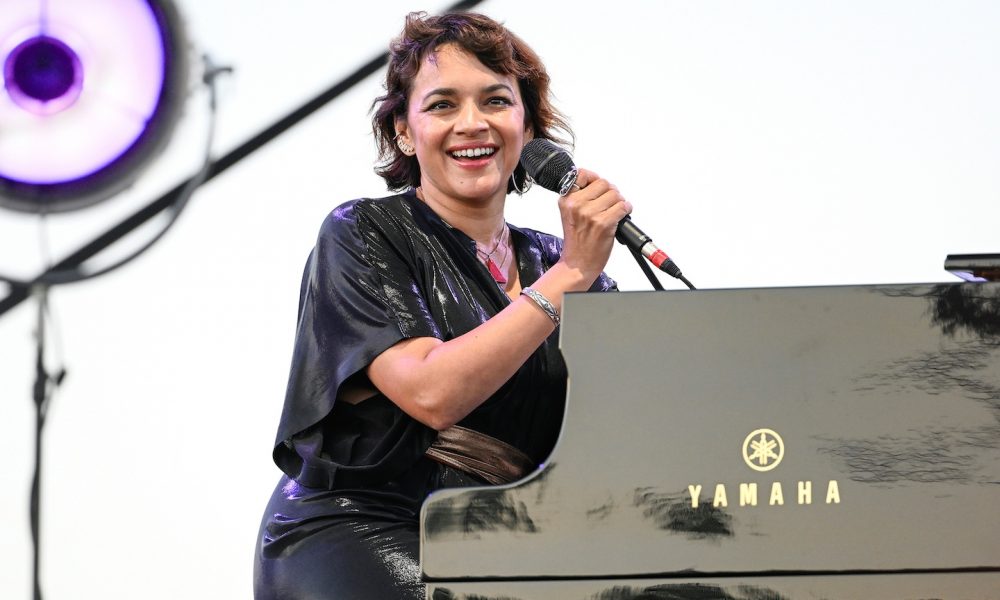 Norah Jones has announced that she will be heading out on a tour of the UK and Ireland this fall. The icon previously announced a summer tour in Europe, which is due to start this July in Paris and includes dates in Italy, Spain, Portugal, and more.
Shop the best of Norah Jones' discography on vinyl and more.
The UK and Ireland leg of the tour kicks off at Sage Gateshead on November 4, before heading to Birmingham, Manchester, Glasgow, Bath, Belfast, and Dublin. Jones will also headline London's Palladium on November 11. Tickets for the tour will be on sale this Friday, March 24 at 10am BST.
The singer's last release was I Dream Of Christmas (Deluxe), an expanded 24-track edition of the nine-time Grammy-winning singer, songwriter, and pianist's beloved 2021 holiday album, a delightful and comforting collection of timeless seasonal favorites and affecting originals. The Deluxe edition features 11 additional songs including bonus tracks and live performances, as well as a brand-new studio recording of "Have Yourself A Merry Little Christmas."
"When I was trying to figure out which direction to take, the original songs started popping in my head," Norah explained. "They were all about trying to find the joys of Christmas, catching that spark, that feeling of love and inclusion that I was longing for during the rest of the year. Then there are all the classics that have that special nostalgia that can hit you no matter who or where you are in life. It was hard to narrow down, but I picked favorite classics that I knew I could make my own."
The original studio album was produced by Leon Michels and features an excellent cast of musicians including Blade on drums, Tony Scherr and Nick Movshon on bass, Russ Pahl on pedal steel guitar, Marika Hughes on cello, Dave Guy on trumpet, Raymond Mason on trombone, and Michels on saxophone, flute, percussion, and more.