Olivia Rodrigo Releases Scathing New Single 'Good 4 U' From 'Sour'
The punk-flavored 'Good 4 U' serves as the third single from the singer's debut album out May 21.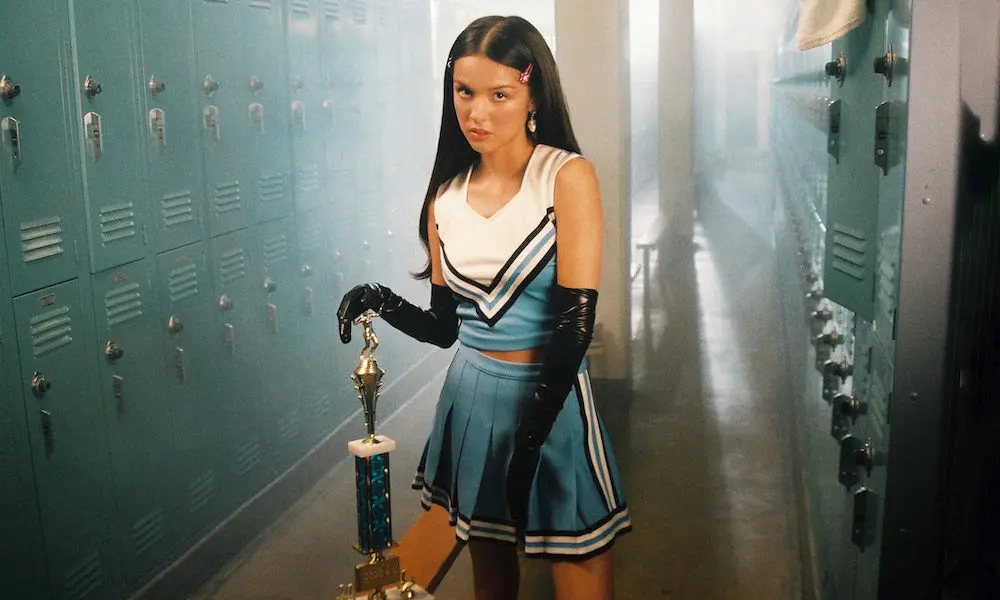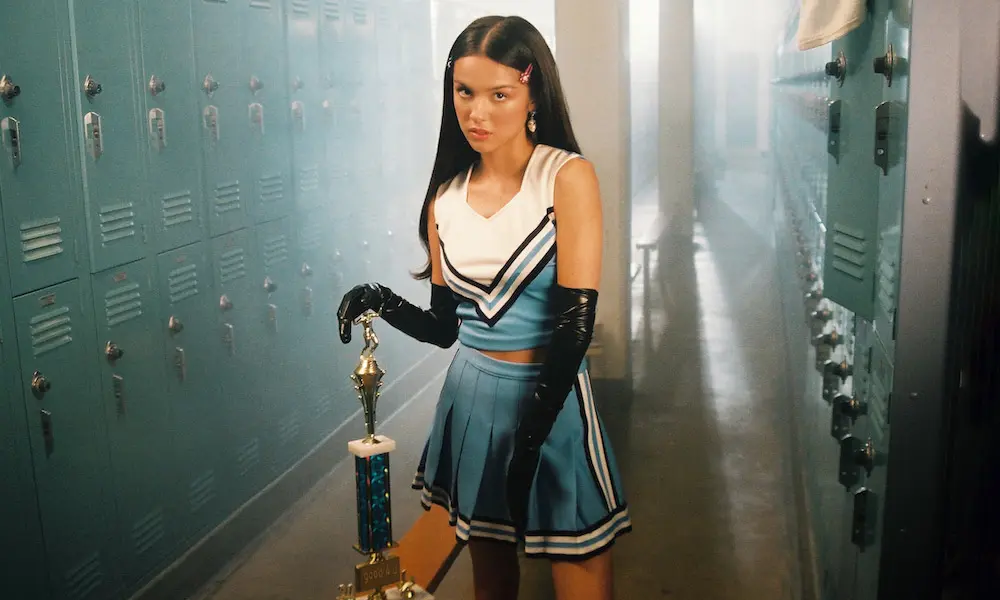 With only a week to go before her highly-anticipated debut album arrives, blazing pop force Olivia Rodrigo has shared the third single from Sour, the scathing, punk-flavored "Good 4 U."
The track's release comes alongside a music video from director Petra Collins that calls back to cult classics in the horror and dark comedy films of the late 90s and early 2000s.
Floating on a plucky baseline and punching guitars, Rodrigo soaks in envy throughout "Good 4 U," crying out on the chorus: "Well, good for you / You look happy and healthy, not me / If you ever cared to ask / Good for you / You're doing great out there without me, baby / God, I wish that I could do that."
Olivia Rodrigo - good 4 u (Official Video)
In the visual, Rodrigo progresses through increasingly volatile behaviors. What starts with a shoulder shove to a fellow cheerleader quickly escalates to a convenient mart run for a bag of chips and a gallon of gasoline for the singer's later exploration of arson. By the end of the video, a red-eyed Rodrigo descends into a dark lake, though the hue of her eyes leans more towards possession than the aftermath of a crying session.
The emotion-driven pop punk sound of "Good 4 U" is reminiscent of early records from the Hayley Williams-fronted band Paramore and fits perfectly into the budding pop punk revival currently seeping into pop music.
As exhibited by her first two singles, "Drivers License" and "Deja Vu," Rodrigo is a master of crafting pristine bridges. On the hushed bridge of "Good 4 U," the singer questions whether she may be too emotional, drawing up the conclusion as the only possible explanation for why she's so torn apart by a breakup while her former partner seems to be moving on just fine. This theme appears throughout Sour, though Rodrigo's passionate expressions of heartbreak and its many stages keep it from ever feeling stagnant.
In a recent interview with Billboard, Rodrigo discussed writing Sour, saying: "I'm a songwriter who writes from a place of authenticity and truth. And truthfully, love and happiness and everything weren't feelings that I was feeling at the time. And what's the point of putting out a record if it isn't something that you feel is important to say to people?"
With only three proper songs released to the world, Rodrigo has formed a consistent, trusting bond with her audience through this honest display of emotion. When she embraced the melodramatic pain of first heartbreak on "Drivers License," listeners responded by streaming the song into history-making streaming record territory. In just a few months, the singer's debut single has been rectified triple-platinum by the RIAA, spent 8 weeks at No.1, and became the first song released in 2021 to surpass one billion global streams.
On "Deja Vu," Rodrigo draws similarities between the memories of her past relationship and the ones her former partner has been forming with his new girlfriend––calling him out for not even switching up the jokes she'd told to him first. The single debuted in the top 5 of the Billboard Hot 100, making Rodrigo the first artist in the chart's history to have her first two proper singles do so.
With three sonically diverse singles thread together by raw, not yet jaded songwriting, Sour is shaping up to be a standout, historical moment in pop music. This Saturday, Rodrigo will be making her Saturday Night Live debut and has teased a performance of "Good 4 U" for the occasion.
Olivia Rodrigo's debut album Sour arrives via Geffen Records on May 21 and can be pre-ordered now.