Watch 'Opening Magic', Episode 18 In Queen's 'The Greatest Live' Series
In this week's episode, we return to Budapest in 1986, the site of one of the band's most legendary shows.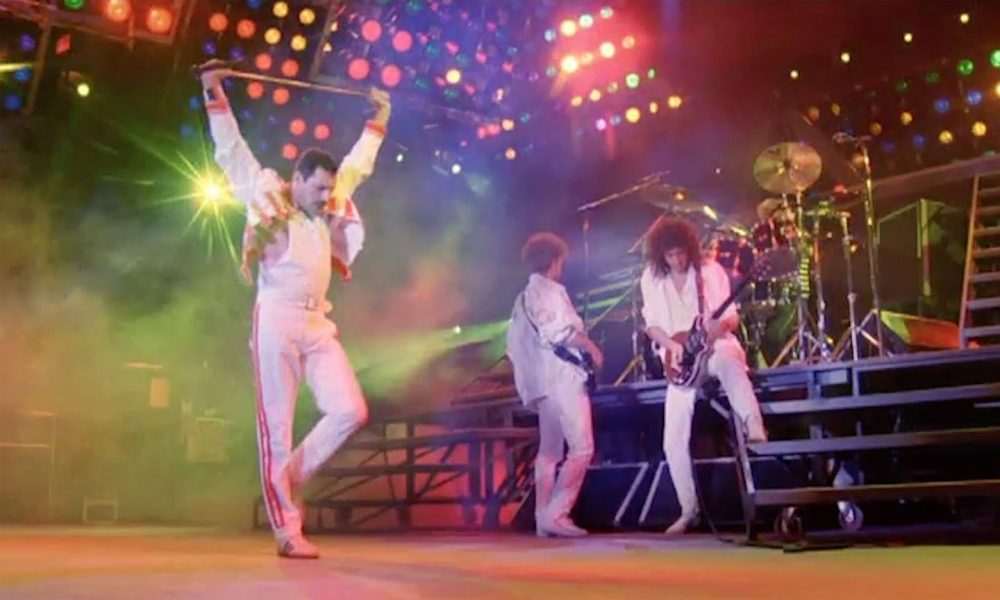 In the last episode of Queen's yearlong 'The Greatest Live' series, Roger Taylor and Brian May both spoke about the importance of an adrenaline filled beginning to a Queen live show. The Magic Tour in 1986 is a prime example of one such explosive opening and this week's episode 'Opening Magic' delves right into it. You can watch the episode in full below.
Finding themselves re-energerized after their triumphant performance at Live Aid the previous summer of 1985, Queen determined to get back on the road and prove they still had the magic to dazzle their audiences.
Announcing their 1986 'The Magic Tour,' which would see the band back on stage in the UK and across nine European countries, Roger Taylor said "I think we're probably the best live band in the world at the moment, and we're going to prove it. No one who comes to see us will be disappointed." His comments would prove not to be exaggerated.
Queen The Greatest Live: Opening Magic (Episode 18)
According to Taylor, The '86 tour would feature the most elaborate lighting set-up ever seen in a Queen show. It would also be the most ambitious (and expensive) stage production ever undertaken.
Out would go their previous show set, now drastically reworked. Now opening the show instead of the regular opener, "Machines" would come instead of the band's only single release of the previous year, "One Vision" released November 1985, which had provided them with a positive conclusion to the year, charting in the top 10. "One Vision" would then be followed by the much-love show staple, "Tie Your Mother Down."
In 'Opening Magic,' filmed at the band's historic Budapest Nepstadion show, on July 27, 1986 ,we see how the band's new set list and Roger's promise of proving themselves the best live band in the world crystallise, as the band bombard the ecstatic audience with the first two numbers without giving them a chance to draw breath. Pure magic.
Watch every episode of Queen's 'The Greatest Live' Series on the band's official YouTube channel.