Chuck Berry To Be Featured In New Episode Of PBS Series 'In Their Own Words'
Chuck Berry's episode is set to air on July 27.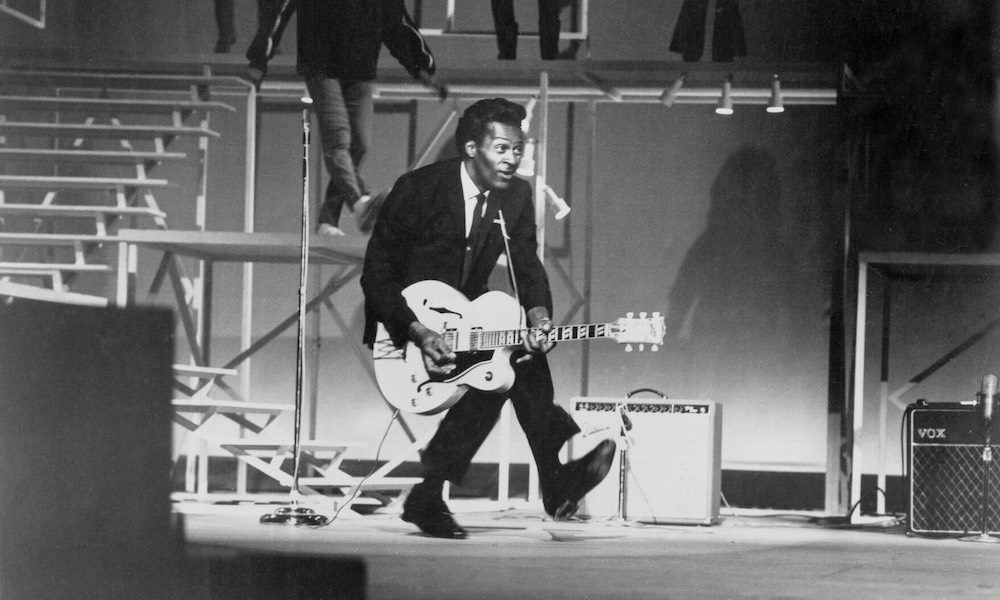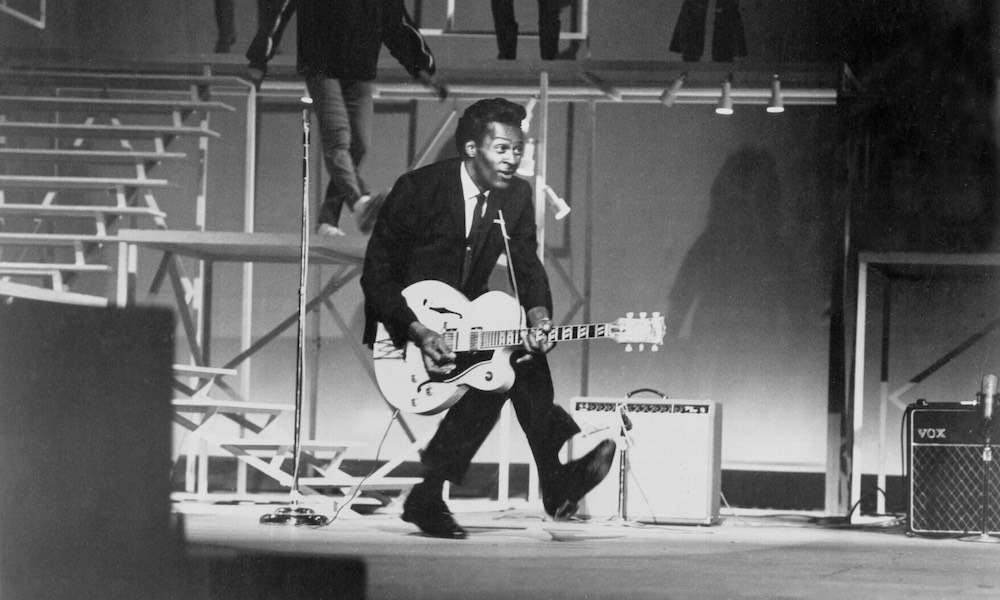 This summer, PBS presents three new In Their Own Words primetime specials that explore the lives and impact of some of the most intriguing figures in recent history. Alongside an episode on Pope Francis and one on Princess Diana, PBS will spotlight the story of Chuck Berry on July 27.
In Their Own Words will stream simultaneously with broadcast and be available on all station-branded PBS platforms, including PBS.org and the PBS Video app, available on iOS, Android, Roku, Apple TV, Amazon Fire TV, Android TV, Samsung Smart TV, and Chromecast.
Berry's life is the perfect subject for this series. Says PBS: "Chuck's Berry's incredible life story spans more than seven decades, beginning in the clubs and bars of a deeply segregated St. Louis. In 1955, his 'Maybellene' rose to No.1 on the R&B chart. It then miraculously crossed over, reaching #5 on the top 100 Pop chart, ultimately birthing a renaissance in popular music we now call rock and roll. To his family, Berry was a sensitive poet and devoted family man. To others, he was a demanding and difficult artist, a 'diabolical genius' driven by a voracious appetite for money and a deep desire for respect and control. Abstaining from drugs and alcohol, he had a weakness for women. This episode takes a riveting ride on the Chuck Berry train, exploring the life, the legend, the music, and the man. Featured are interviews with his widow, son and grandson, along with colleagues and musicians who idolize him, including Keith Richards, Robert Cray, Slash, Darius Rucker and more."
The episode will surely cover the legend's entire life, including when Berry, at 90, released a brand new album in 2017, his first in 38 years. Dedicated to his wife, Thelmetta, and called simply Chuck, it would be the final release from the impeccable genius. According to the main man, "My darlin' I'm growing old! I've worked on this record for a long time. Now I can hang up my shoes!" On March 18 2017, Berry hung up his shoes forever – he passed away at his home in Missouri. His legacy continues to inspire new generations of musicians and listeners.
Listen to the best of Chuck Berry on Apple Music and Spotify.