Peter Manos Teams Up With Kindness For 'Do You Turn Red? (Reimagined)'
The EP features new versions of songs from his debut project, 'Do You Turn Red?'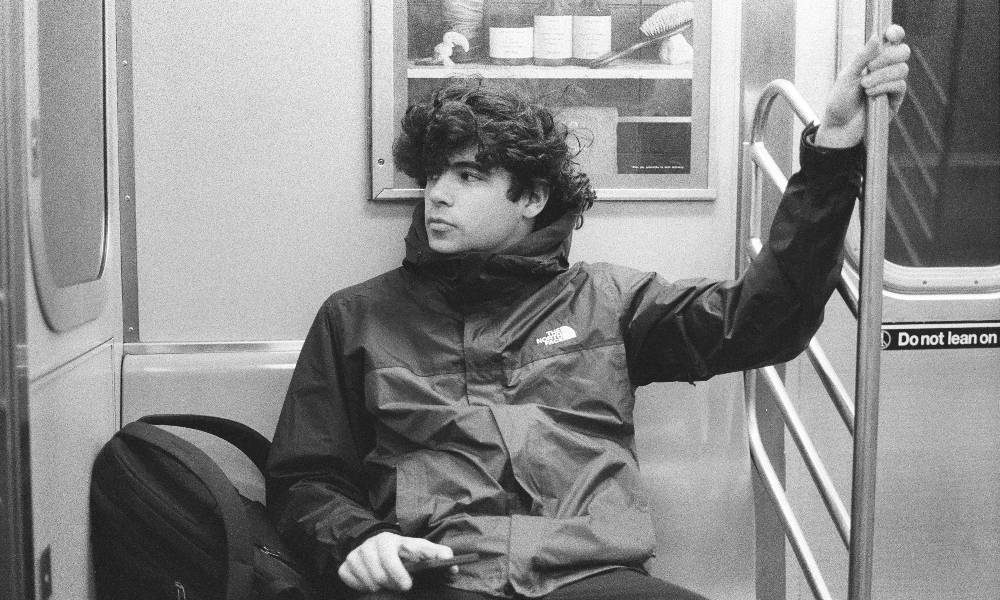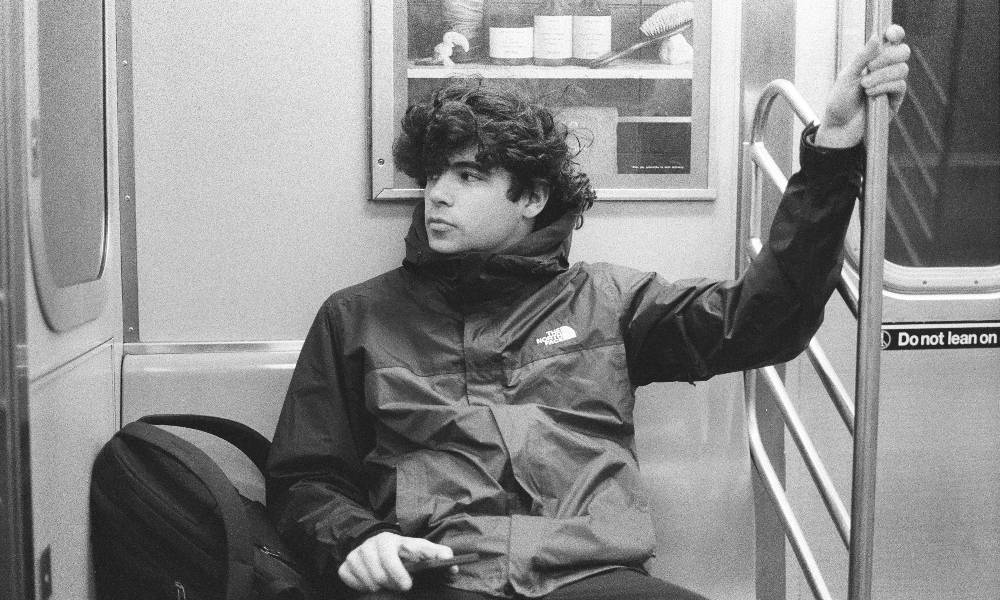 Los Angeles-based singer, songwriter, and multi-instrumentalist Peter Manos has announced Do You Turn Red? (Reimagined), a reworking of his 2020 debut EP. The new version is out April 22 via Capitol Records. The new project was imagined alongside GRAMMY-winning British artist and producer Kindness. The new EP highlights what fans of Manos' music have come to love, namely, his intimate vocals and textured instrumentals. In anticipation of the project, Manos has released a visualized for the EP's first single, "In My Head (Reimagined)."
"In My Head (Reimagined)" takes a minimal approach to Manos' breakthrough track, which was named a Song You Need to Know by Rolling Stone shortly after its release in 2019. Since then, the dorm-room-crafted hit has garnered 333 million streams globally, been certified Gold by the RIAA, and appeared on the soundtrack to the Netflix film To All the Boys: Always and Forever. The new version plays against the structure of the original, using swirling strings and a subtle, buzzing beat to frame Manos' heartbroken lyrics at the forefront of the composition.
Peter Manos - In My Head (Reimagined / Visualizer) ft. Kindness
Manos has long been a fan of Kindness, the project of artist, producer, and arranger Adam Bainbridge. While Kindness has worked with artists as varied as Solange, Robyn, Kelela, and Blood Orange, Do You Turn Red? (Reimagined) marks the first time that the independently minded Manos has brought in an outside collaborator. The project has opened up his work in unexpected ways, with Kindness introducing a new perspective to Manos' creative process.
"I love these new versions because they are interpretations of these songs that I would have never come up with on my own," says Manos. "The arrangements, the playing, the way that Kindness emphasized my vocals—there are so many different things I love about them."
Peter Manos' Do You Turn Red? (Reimagined) is out April 22 and is available for pre-order here.
Do You Turn Red? (Reimagined) Tracklist:
1. My Mind (Reimagined)
2. You Don't Know Me (Reimagined)
3. At Night (Reimagined)
4. Tennessee (Reimagined)
5. Zach's Ballad (Reimagined)
6. Do You Turn Red (Reimagined)
7. In My Head (Reimagined)
8. Zach's Ballad – (Chopped & Screwed)