Pusha T And Nigo Team Up For 'Hear Me Clearly' Video
On the track, Pusha raps, 'See the difference 'tween me and them?'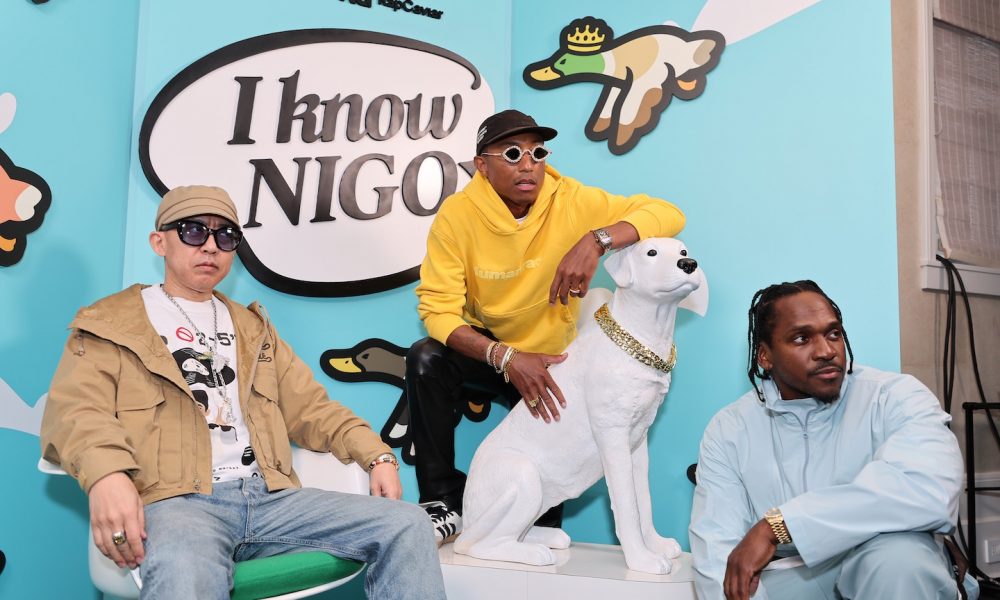 Pusha T and Nigo have released a music video for their collaborative track, "Hear Me Clearly," taken from Nigo's new album, I Know NIGO!.
On the track, Pusha raps, "See the difference 'tween me and them?" "I move to a different drum like EDM." It was executive produced by Pharrell Williams, who the Virginia Beach rapper shared a story about in an Instagram post about the release.
"@pharrell heard this song and told me 'it's cool, but I don't want you to be a mixtape rapper for the rest of your life,'" Push said. "I was devastated. He then flew me to Miami and proceeded to produce the first half of the best album of the year. Moral of the story… always 'push' your friends to be greater, even when they're the greatest."
The surreal, cinematic music video features Pusha taking on a number of different jobs, from construction worker to businessman, to international man of mystery.
The song, which follows Push's latest Kanye West-produced single "Diet Coke," is featured on Nigo's new album, I Know Nigo. The record is the Japanese cultural and fashion icon's first musical body of work in nearly two decades.
Tracks from the record were recently showcased at Nigo's debut Paris Fashion Week show as artistic director for fashion label KENZO. After the show, snippets of the new music went viral and trended on Twitter, with over a million plays on the clips that were shared online.
Meanwhile, Pusha T is also working on his own new album, which will be the follow-up to his Grammy-nominated No.1 album Daytona. The new material was produced entirely by Pharrell Williams and Kanye West.
Last summer, the former Clipse member participated in a Spotify Sunday Dinner recording, alongside Ari Lennox, Anwan "Big G" Glover, Rico Nasty, and Spotify's Black Music Editor, Domo Wells. The group chatted about music from the DMV, the area celebrated in the rap world that consists of Washington D.C., Maryland, and Virginia.