Watch 'Queen 1985: One Vision' – Episode 31 In 'The Greatest' Video Series
The week's episode recounts recounts the story of a classic hit that ended up being finished with help from a Chinese takeaway menu.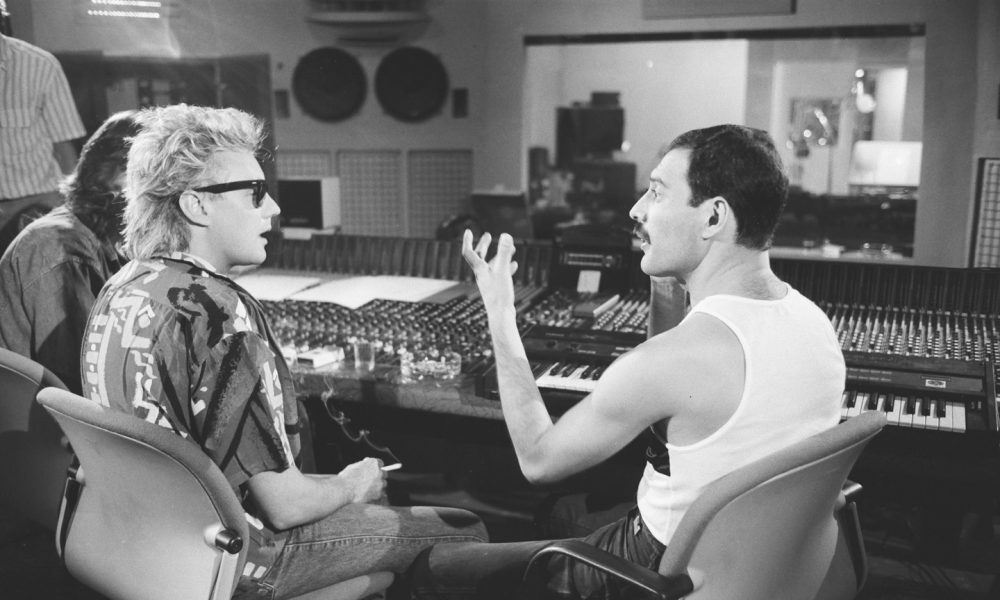 This week, episode 31 of Queen's 'The Greatest' video series revisits yet another of the band's stand out hits, "One Vision", and recounts the fascinating story of a song that appears to have started out being about Martin Luther King…and ended up being finished with help from a Chinese takeaway menu. You can watch the episode in full below.
"One Vision" also marked only the second song in Queen's career to be credited as written by Queen rather than a specific band member.
The writing of "One Vision" began in September 1985. At Freddie's suggestion, Queen returned to Musicland Studios in Munich, Germany, with the idea of getting together to "see what happened".
John Deacon says: "Freddie was on the phone, and he wanted to go back in the studio and do some more recording. So in the end we went back in and we recorded another single. It was his idea really, that we could go in and actually write a song together.
"It's credited as a Queen composition but to be honest I'd say it was mainly Roger, Brian and Freddie that did most of the writing for it."
The song's creation began with a riff created by Brian, and some lyric ideas from Roger…
Roger Taylor: "Yeah, I had a, sort of set of lyrics that I think I used for two songs actually, with sort of amendments. I think it started with those lyrics and we literally wrote the song between ourselves in the studio, around those lyrics really. We were all throwing in bits of chicken bone."
As "One Vision" started to take shape, it was clear that Queen were at a stage where this way of working suited them.
Brian May: "We know where to stop with each other, we know how far we can go, and we respect each other, I think. We think that in spite of all the problems that we may have, that Queen is still something that's kind of precious.
"Something happens which is a situation where you can be creative and if it works for a long time, you're very lucky. I'm sure I can leave the group and I can find people to play who'll do exactly what I tell them, but it won't be the same as what we have."
Roger Taylor: "That really was a proper collaboration of everybody, I mean Brian came up with the riff, and then John came up with the bass part, and Fred came up with a Chinese menu which he was reading at the end. We've got a version actually somewhere…he goes through half the menu. Which is why we kept Fried Chicken at the end."
Although the process had been an unusual one for the band, the end result was another global smash hit, even if, as Roger admitted at the time, the sentiment behind his original lyric ideas had got lost along the way…
Roger Taylor: "The original words, actually, were about Martin Luther King, and now I haven't got a clue what it's about. Somebody said it was about Bob Geldof, but I don't think it is."
[Interviewer] "So you don't know what it's about?"
Roger Taylor: "No, not anymore. Well they changed all my words."
[Interviewer] "Who did?"
Roger Taylor: "Well that rotter, Freddie."
On its way to being a fan favourite, "One Vision" would also serve as a memorable opening number for the band's 1986 'Magic' tour.
Watch every episode of 'The Greatest' on Queen's official YouTube channel.