Queen Podcast 'QueenPod' Announces Third Season
Each episode contains news and stories about the band, fan questions and queries, and some very special guests.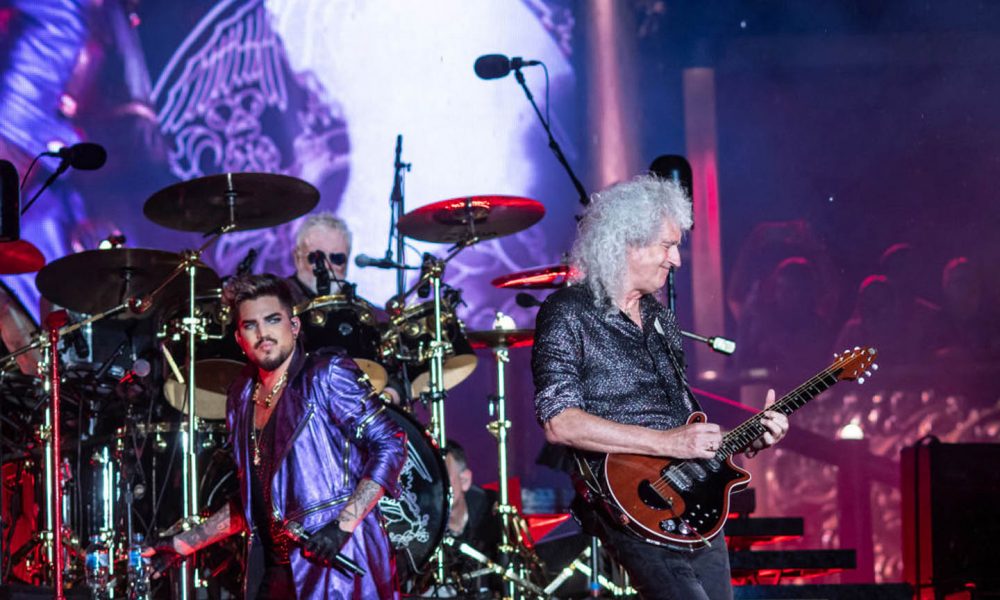 The Queen Podcast, 'QueenPod' has recently launched its third season. First launched in 2020, 'QueenPod' has been designed as fans' official one-stop shop for everything related to the legendary rock band. You can check out a video trailer below.
Joined by comedians and Queen superfans John Robins and Sooz Kempner, host Rohan Acharya and Queen archivist and documentarian Simon Lupton aim to take fans through all of Queen's catalog, track by track, album by album, listening along to the tunes and analyzing them (well, at least talking about how awesome they are).
Each 'QueenPod' episode also contains news and stories about the band, fan questions and queries, and some very special guests.
In the most recent episode, Ro, Simon & John gathered to enter the era of 80s Queen and delve into Side A of The Game, a side that features 3 huge hitters which also feature on the band's widely-acclaimed Greatest Hits collection.
Queen - Introducing The QueenPod
In other recent editions of 'QueenPod', the team have delved in Queen's Live Killers album, while earlier in May, Queen's keyboard king, Spike Edney joined the team on the pod. During that episode, The Duke himself chats all about his career with Queen so far and shares many wonderful stories and fascinating insights.
Elsewhere in Queen-related news, guitarist Brian May recently shared an exclusive new YouTube interview, during which he reveals how pursuing his passion for astronomy in China resulted in the magical track, "China Belle", which features on his recently-reissued solo album, Another World.
"'China Belle" happened because I went on an eclipse trip", he says. "With me it's nice that astronomy and music always mix, so I went on this wonderful trip to China to see a total eclipse of the Sun. And those, again it's a long time ago, and it was like a completely different universe."
"I love the diversity of the world, the fact that people had their own cultures and their own ways of doing things. And then somewhere, I think I was on a bus cruising around to find the best sites for seeing the eclipse, and I started to hear this song in my head, China Belle. It's about a fictitious character, a lady called China Belle, who's big trouble. And it just amused me."
Listen to the best of Queen on Apple Music and Spotify.