Queen Shares Second Archival Freddie Mercury Interview For 'The Greatest Live'
In Episode 35 of the series, Queen's legendary vocalist offers more fascinating insights into his stagecraft.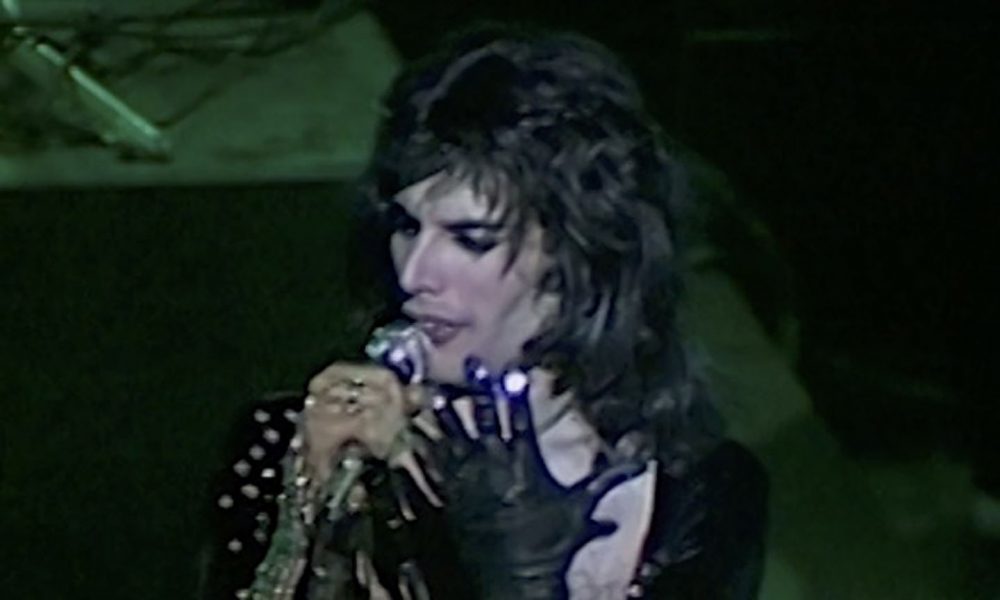 Episode 35 of Queen's 'The Greatest Live' series features a second Freddie Mercury interview drawn from the archives. In the new episode – which you can watch in full below – Queen's flamboyant and legendary front man offers more fascinating insights into how he sees his role on stage. From the importance of connecting with the crowd to why sell-out stadium shows beat the elitism of punk, Freddie tells it in his own words.
Just as each of their voices had its place within the harmony, all four members of Queen took the stage knowing their own distinct role.
While guitarist Brian May, drummer Roger Taylor and bassist John Deacon supplied the thrilling musical cut and thrust, Freddie Mercury not only sang lead but stepped up as ringmaster, connecting with every audience, regardless of its size.
As Freddie reveals in this second archive interview episode, working the crowd was never an afterthought. "I have to win them over or it's not a successful gig. It's my job to make sure I win them over and make them feel they've had a good time. That's part of my role, part of the duty that I have to do.
"This cliché of saying, 'Oh, you have them eating from the palm of your hand' – I just feel that the quicker I do that, the better, because then I feel I can manipulate them or whatever. But it's all to do with me feeling in control as so that I know that it's all going well."
With Queen wanting its shows to be as entertaining and theatrical as possible, Freddie needed to bring energy, flamboyance and style to every performance – and fortunately for the fans, he never disappointed.
From Queen's formation in 1970, Freddie bantered with fans between songs. Leading into a performance of "Stone Cold Crazy" at the famed London Rainbow show of '74, featured here, "Do you like my claws?" he enquires while showing off his jeweled glove "They're real diamonds. A present from the Devil himself."
As Queen then ascended to the stadium league, the front man upped the ante. "I'm very frivolous, and I like to enjoy myself. And what better way than on stage in front of 300,000 people? I don't like to go on stage sitting on a stool. I'm very volatile and I like to actually put a song across. It's all part of showbiz and theatre, and that's another side of me."
When Queen's popularity sky rocketed, so did the number of people wanting to see the band perform live. For many groups, large venues and massive crowds would be overwhelming – but for Queen, it was what they were all about.
On the flipside, as Freddie explains, the dawning of British punk in 1976 – with its threadbare audiences and shoebox clubs – made no sense to him. "I think everybody wants to be successful. I don't care what they say. I know there was a fashion with the punk movement or whatever. They said, 'Oh, we want to play to the small audiences because we're being intimate' and all that. Load of rubbish!"
As for Queen, counters Freddie, the band's mission was always to make music that struck a universal chord. "Everybody wants to play to the biggest audiences. I want to play to as many people as I can and the more the merrier. My music is not channeled into any category. I want everybody to listen to it. Music is for everybody, it's an international language. Music is limitless, you know."
"And that's the way it is. So as far as I'm concerned, I like the whole world to listen to my music. And I want anybody and everybody to come and listen to me and look at me when I'm playing."
Watch every episode of 'The Greatest Live' on Queen's official YouTube channel.