Quincy Jones To Perform 'Off The Wall', 'Thriller' and 'Bad' At Major London 02 Show
"It's an absolute dream to present this music live, so I hope you'll come join me", the iconic producer said of the forthcoming concert.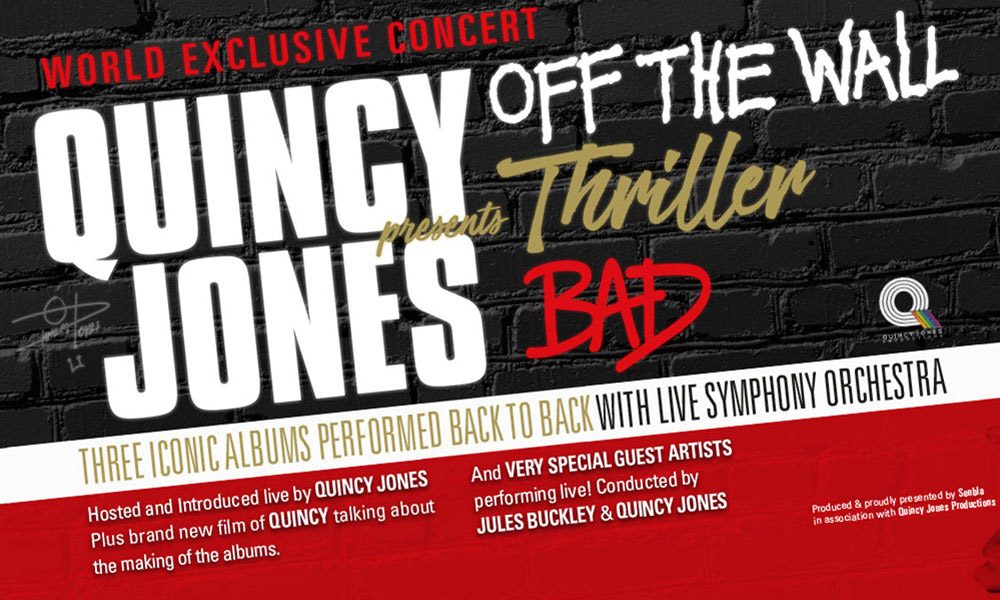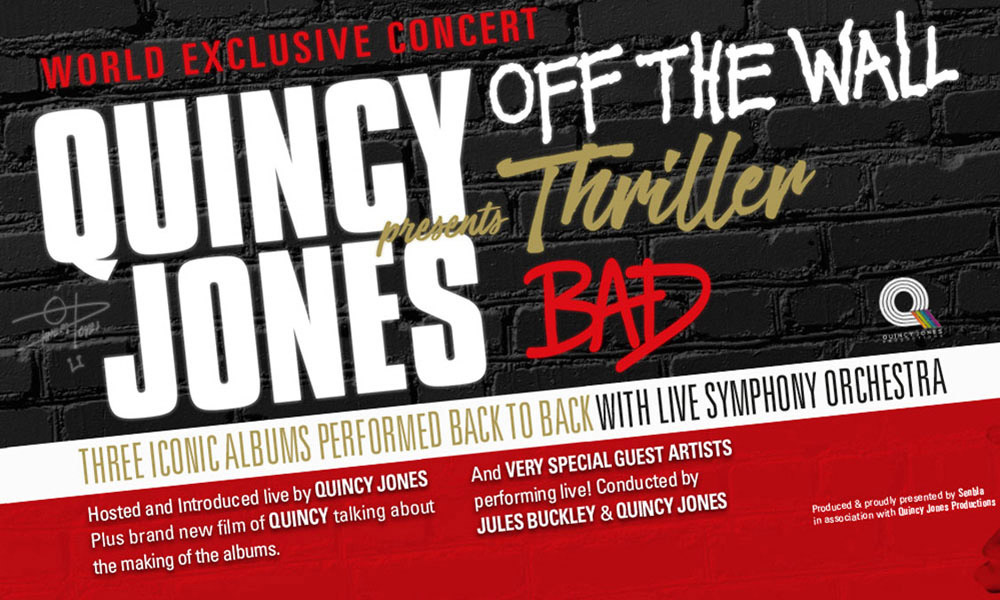 Quincy Jones has announced details of a massive London show, where he will perform Michael Jackson's trio of classic albums, Off The Wall, Thriller and Bad back to back. The world exclusive show will take place at The O2 in the English capital on Sunday, 23 June, where the legendary producer will run through the three records he worked on with a live symphony orchestra. He'll be conducting alongside Jules Buckley, with some very special guests due to appear.
"I had an absolutely beautiful time celebrating my 85th birthday with all-a-y'awl in London at The O2 last year, and I'm looking forward to doing it again this year, except this time, in honour of 'Off The Wall', 'Bad', and 'Thriller'," Jones said in a statement. "It's an absolute dream to present this music live, so I hope you'll come join me for a hang-thang! It's time to rock wit y'awl!"
There will also be a screening of a brand new especially created film for this one-off show of Quincy Jones talking about the making of the albums. Tickets for the 02 show are on sale from 9am on Friday, 15 February.
Last year, a special documentary about the life of the legendary producer was shared on Netflix, delving into Jones' wider career, which has yielded an unprecedented 79 Grammy Award nominations and won 27 Grammys, including a Grammy Legend Award in 1991. Jones has worked with Aretha Franklin, Stevie Wonder, Ray Charles, Frank Sinatra, Michael Jackson and Miles Davis among others. He is also responsible for some of the most well-known film scores, including The Color Purple, The Italian Job and In Cold Blood.
Directed by filmmaker Alan Hicks and Quincy Jones' daughter the actor Rashida Jones, Quincy features the likes of Barack Obama, Will Smith, Dr Dre, Kendrick Lamar, Oprah Winfrey and Snoop Dogg – all of whom credit Jones as an inspiration for their careers.
Explore Our Quincy Jones Artist Page.
Format:
UK English