Ray Parker Jr. Recalls Motown And More In 'Who You Gonna Call?' Documentary
The film explores Parker's story as the 'Ghostbusters' hitmaker, with his band Raydio, and in earlier years as an in-demand session guitarist.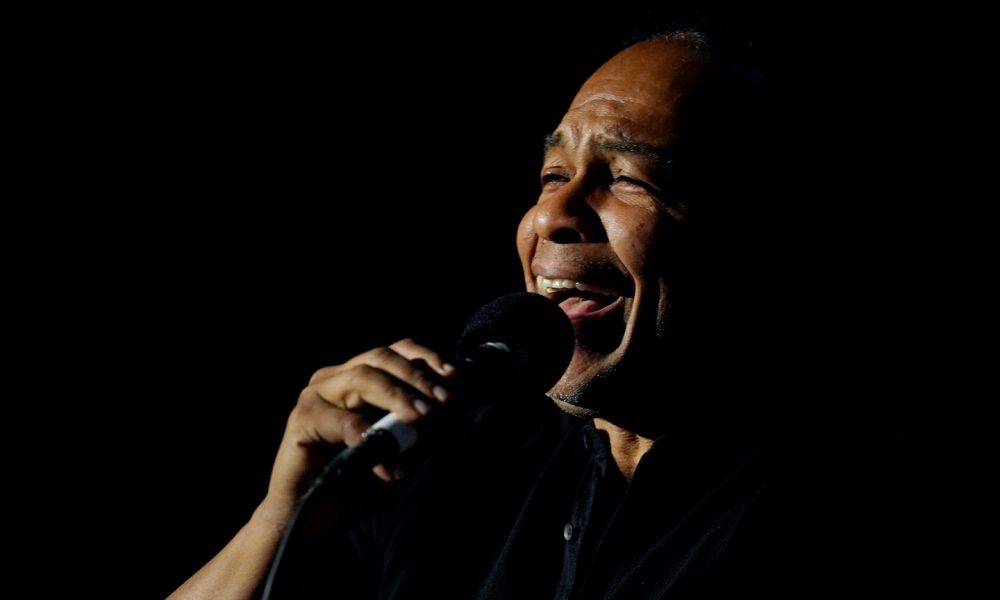 Who You Gonna Call?, a new documentary that premieres in the US tomorrow (23), tells the story of Ray Parker Jr., known worldwide as the "Ghostbusters" hitmaker but also for his hit band Raydio and, earlier still, as an in-demand session guitarist at Motown and elsewhere.
Before breaking through as the frontman with Raydio's debut hit "Jack and Jill" in 1978, Parker was a go-to musician on the session circuit in Los Angeles throughout that decade. He learned his chops in the clubs of Detroit when he was barely in his teens in the late 1960s, notably in the band of later disco-era luminary Hamilton Bohannon. He went on to play with Stevie Wonder and Marvin Gaye and worked at Holland-Dozier-Holland's Hot Wax label.
Parker's guitar tones can be heard on Wonder's "Maybe Your Baby," from Talking Book, on Honey Cone's major hit "Want Ads," and on sessions for countless soul stars, at Motown with the Supremes, Temptations, and Diana Ross, and elsewhere with Rufus, Aretha Franklin, the Carpenters, Tina Turner and many others. His first major success as a writer was with Chaka Khan on Rufus' 1974 US R&B No.1 "You Got The Love."
The documentary has two screenings at the Freep Film Festival, staged by the Detroit Free Press in Parker's home town of Detroit, on Thursday at the Redford Theater and then Sunday (26) at Emagine Birmingham. Parker and director Fran Strine will attend Thursday's showing and take part in a Q&A session afterwards. Tickets and passes are on sale at freepfimfestival.com.
The film has appearances by Wonder, Bohannon (interviewed prior to his 2020 death), Brian and Eddie Holland and other contributors to his colorful career such as Herbie Hancock, Bobby Brown, record executive Clive Davis, and bassist Nathan Watts.
In an interview with the Detroit Free Press, Parker says of the 90-minute film: "I see it as a happy story, even though some parts may have been difficult or hard…it actually brought me to tears, seeing some musician friends, the things they had to say. You feel the love from everybody, and it's a wonderful thing.
"I mean, Stevie Wonder – who actually taught me how to write songs and produce everything. I tell people, I dropped out of school at Lawrence Tech but I graduated Wonder University," he laughs. "It's very heartwarming. It's hard to explain, when you're watching Stevie Wonder up there saying the things he's saying."
Speaking of his Detroit upbringing, he adds: "There was a lot of violence in Detroit at the time I grew up. I got all that. But I just love Detroit. I mean, I can't say it because I'm here on the West Coast in Nevada or California, but when I see the Tigers on TV, I'm still rooting for the Tigers."
Of director Strine's decision to make the film, Parker notes: "He [Strine] says, 'Well, wait a minute, this guy has got a history well far and beyond just 'Who you gonna call' [the 1984 mega-hit 'Ghostbusters']. I mean, he's played every nightclub in Detroit. He's played at Motown, all the different records there.' So I think that's what makes the story interesting, because most people are going to say, why are we watching a film about that guy who wrote the one song?"