Reba McEntire And Dolly Parton Present First-Ever Duet In 'Does He Love You' Remake
'Every time I'd hear Dolly doing a duet with somebody else,' McEntire tells Billboard, 'I would get a little sad or a little jealous.'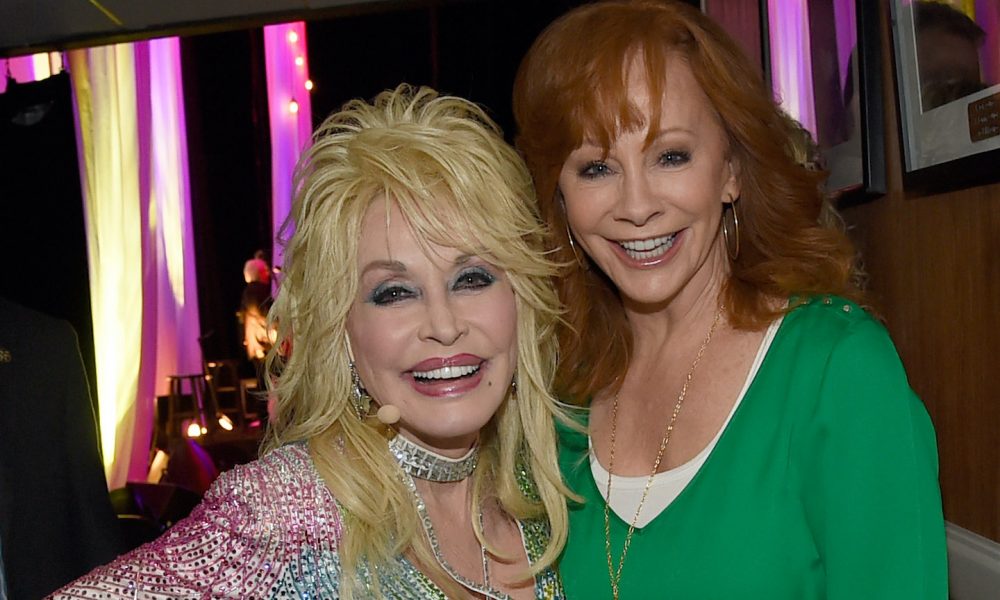 Reba McEntire's first-ever duet with Dolly Parton, a new version of Reba's 1993 single "Does He Love You," arrives today (8) as part of McEntire's just-released box set Revived Remixed Revisited. The track features a video which is receiving its premiere on Facebook.
To the chorus of surprise that this is the first official duet between the country superstars, McEntire tells Rolling Stone: "Isn't that amazing? Here we are, so far along in our careers [and] we haven't gotten to sing together. I've sang for her, she's sang for me, but we've never done a duet together. I was so thrilled that she said yes."
In another interview with Billboard, she muses: "How have we not done one? Every time I'd hear Dolly doing a duet with somebody else, I would get a little sad or a little jealous, like, 'I want to do a duet with Dolly.' Everything happens for a reason and timing is everything. So it worked out perfectly."
Does He Love You (Revisited)
The Sandy Knox/Billy Stritch composition was a No.1 hit for Reba in November 1993 as a duet with Linda Davis, spending 20 weeks on Billboard's country bestsellers. The new pared-down version is produced by Dave Cobb, with the singers required by safety restrictions to record separately. Such considerations had eased by the time of filming the video, which features the artists together.
Of her approach to remaking "Does He Love You" and its emotional message, she tells Billboard: "The way that Dolly and I approached it, it's like confrontation on Valium. It's kind of like, 'I know you. You know me. We're adults.' Whereas when I did it with Linda, that was mid-90s, and it was like catfight city. Now it's like, 'I don't like him. Do you like him? You can have him.' So it was totally different. It was confrontation, but not hatred.
"I've done that song at private parties, and we get people bidding on who wants to come up and be the man in the song," she continues. "We put him on the stage on a stool between me and whoever is singing the other girl part. It's a real cute, fun thing to do to help raise money when we do benefits. Every time you sing it, the atmosphere and the person you're singing with dictates how you're going to sing it."
Revived Remixed Revisited features some of the best-loved songs in McEntire's stellar career, newly represented in three themed discs. She is due to rejoin Brooks & Dunn at their Together In Vegas residency, for a final run starting on December 1 at the Colosseum at Caesars Palace.
Buy or stream Revived Remixed Revisited.