Rediscovered Village Gate Performances By John Coltrane's 1961 Quintet For Release
'Evenings At The Village Gate: John Coltrane With Eric Dolphy' is due globally on July 14.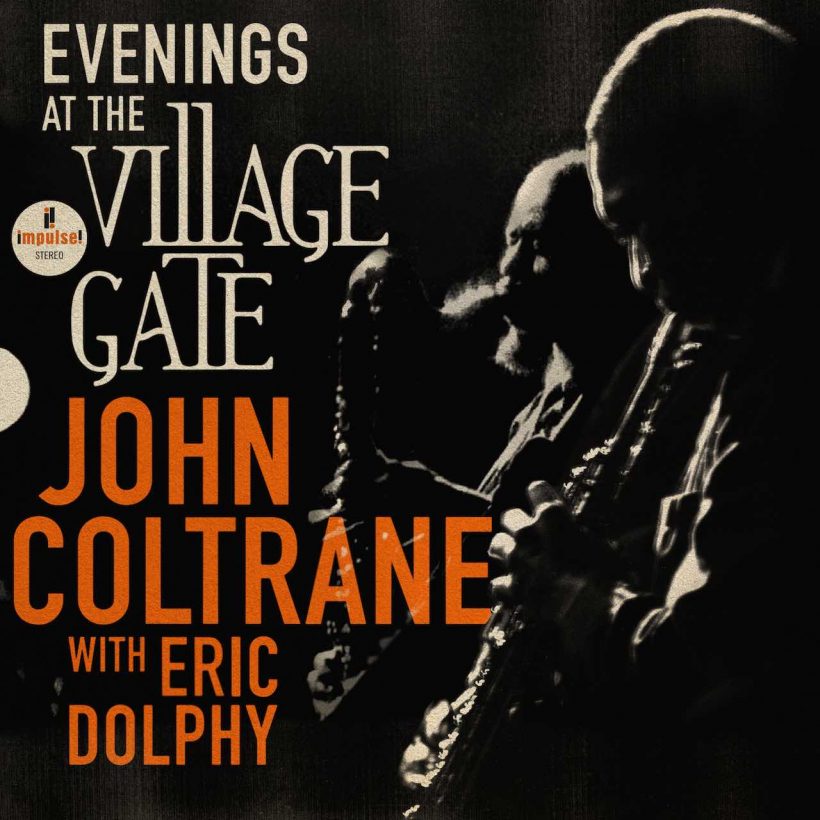 Recently-rediscovered recordings capturing summer 1961 performances by jazz titan John Coltrane during his residency with a stellar line-up of musicians at New York's Village Gate club will be released next month by Impulse! Records/UMe.
Shop the best of John Coltrane's discography on vinyl and more.
Evenings At The Village Gate: John Coltrane With Eric Dolphy, due globally July 14, features lauded the latter, lauded multi-instrumentalist as part of an evolving, short-lived quintet that also included McCoy Tyner, Reggie Workman, and Elvin Jones. The first track from these storied concerts, "Impressions," is available now and the album is available for pre-order, including a special edition orange vinyl edition.
John Coltrane - Impressions (Visualizer) ft. Eric Dolphy
The recordings, uncovered at the New York Public Library for the Performing Arts, were made by engineer Rich Alderson as part of a test of the Village Gate's then-new sound system. The tapes seemed to have been lost, were found, but then disappeared again into Library's vast sound archives.
Coltrane played his month-long Village Gate residency with a quintet featuring a revolving cast of musicians. The new album comprises 80 minutes of unheard music and provides a glimpse into the powerful but sadly all-too-short musical partnership between Coltrane and Dolphy, who died three years later.
This is the only recording of their vaunted Village Gate performances and features Coltrane staples such as "My Favorite Things," "Impressions," and "Greensleeves," along with a remarkable spotlight feature for Dolphy's bass clarinet on "When Lights Are Low." The LP also offers the only known non-studio recording of Coltrane's composition "Africa," with bassist Art Davis.
Coltrane and Dolphy first met in Los Angeles, renewing their friendship when Dolphy moved to New York in 1959. Recognizing the analytic and driving qualities they shared, they became kindred spirits, coming of age at the height of bebop with a mutual interest in harmony, emotive expression, and vocal-like effects and a wide emotional range in their playing. The Village Gate recordings accentuate the signature sounds of the two masters, Dolphy's bright and sharply voice set against Coltrane's darker and slurred phrasing.
The new release features essays from two participants from those evenings, Workman and Alderson, and insightful pieces by historian Ashley Kahn and jazz luminaries Branford Marsalis and Lakecia Benjamin.
Pre-order Evenings At The Village Gate: John Coltrane With Eric Dolphy, which is released on July 14.
The full tracklist is:
1) My Favorite Things (15:45)
2) When Lights Are Low (15:10)
3) Impressions (10:00)
4) Greensleeves (16:15)
5) Africa (22:41)