Remi Wolf Releases Stripped-Down Performance Of 'Liquor Store'
The single is taken from Wolf's forthcoming album, set to be released this fall.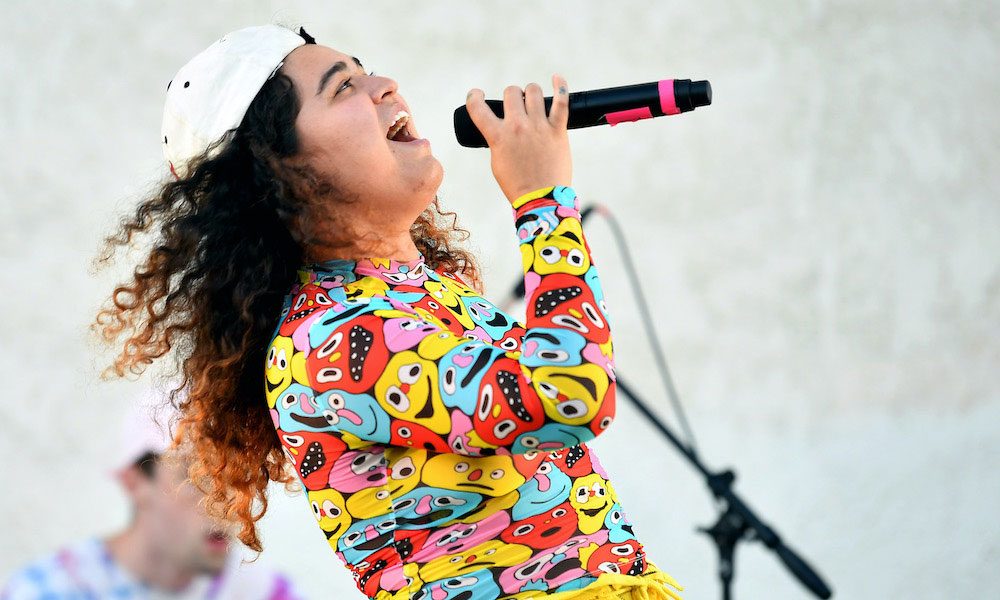 Remi Wolf has released a live performances of "Liquor Store," the lead single off her forthcoming debut album out this fall.
The video was released with Vevo, the world's leading music video network. Remi Wolf has previously worked with Vevo after being named one of their 2021 Artists To Watch, releasing live performances of "Photo ID" and "Disco Man."
Remi Wolf - Liquor Store (Live Performance) | Vevo
Quickly emerging as one of pop's leading faces, Remi Wolf continues her ascension with "Liquor Store." Wolf's eccentric charm, poignant songwriting and penchant for crafting intoxicating hooks combine to create a vibrant, textured, feel-good summer anthem. With such distinct offerings, Wolf's unmistakable sound and personality has caught the eye of some of the industry's biggest trend-setters from peers like Beck and Dominic Fike.
"'Liquor Store' feels like I am shedding a skin" says Remi, "It's about my journey with sobriety, which has been a major life shift for me over the last year. At the end of 2020, after six months away from the studio, I had a crazy explosive week where all these feelings came pouring out of me — 'Liquor Store' captures a lot of them. It's my first baby of the bunch and I hope you love it."
The track is the latest new release from Wolf, who released a remix EP back in May. The project, We Love Dogs!, features reworked tracks from Wolf's 2019 debut EP, You're A Dog! and 2020's critically acclaimed I'm Allergic To Dogs! EP.
The 15-track offering showcases guest appearances and remixes from an eclectic mix of names including Beck, Free Nationals, Hot Chip, Sylvan Esso, Little Dragon, Nile Rodgers, Kimbra, Polo & Pan, Panda Bear, Dominic Fike, L'Impératrice, Tune Yards, Gabriel Garzón-Montano, Phony Ppl, and Porches. The EP follows the release of remixes from electronic pop duo Sylvan Esso for the track "Rufufus," Kimbra for "Down The Line," and Hot Chip for "Disco Man."