Richard Carpenter Revisits His Classic Songs On 'Piano Songbook'
The legendary songwriter began teasing the project back in October of 2021, when he released a new version of '(They Long To Be) Close To You.'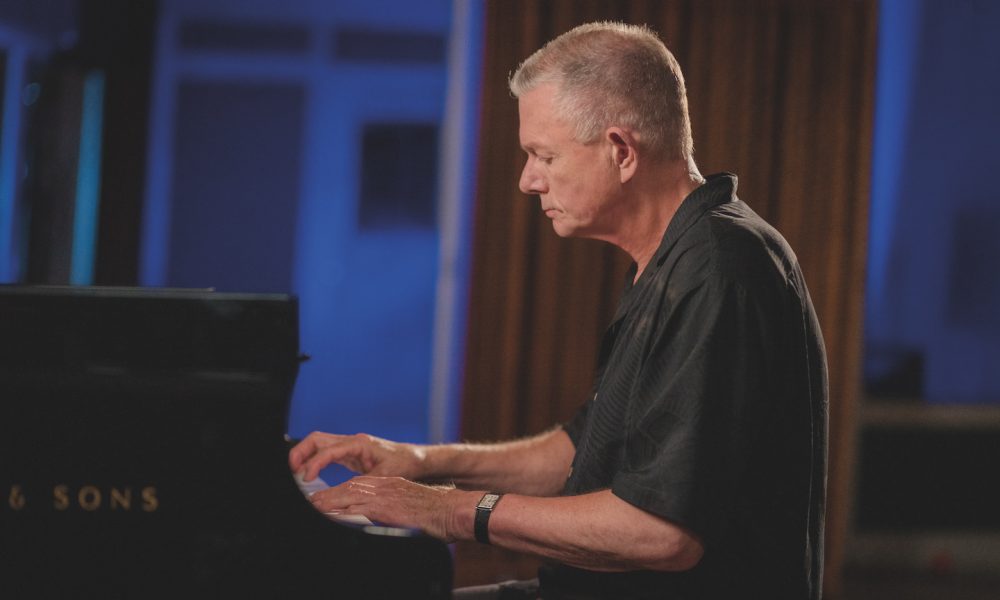 After much anticipation, Richard Carpenter has released his new Piano Songbook, which collects solo versions of famous cuts from The Carpenters.
The legendary songwriter began teasing the project back in October of 2021, when he released a new version of"(They Long To Be) Close To You."
"As far as 'Close To You' being a part of this album, the arrangement I put together for Karen and me was more of a slow shuffle," Richard explained. "What I found was difficult was keeping the arrangement that worked for the record working for solo piano. You'll never know it by listening to the finished project, which is how you want it to sound. You want it to sound like a breeze."
The first single – which Carpenter released on his 75th birthday (October 15) – is as light and magical as he describes, using the original melody to explore the themes buried beneath the original's top layer.
On the album, Carpenter brings his unique interpretations to some of the most beloved melodies in the entire pop canon, including such enduring hits by sister Karen and himself as "(They Long To Be) Close to You," "Yesterday Once More," "Top of the World," "We've Only Just Begun," and "Rainy Days and Mondays."
Other much-loved songs that he presents from a catalog that has sold over 120 million records worldwide include "I Won't Last a Day Without You," "I Need To Be In Love," and "The Rainbow Connection." He also offers a medley featuring "Sing," "Goodbye to Love," "Eve," and "Rainy Days and Mondays."
Says Carpenter of the new project: "I've not only been into music since I was a kid, but records as well, and everything to do with them. In the late forties and early fifties, the Big Three labels were: Columbia, Victor, and Decca…Bing Crosby was on Decca!
"When the label asked if I might be interested in recording an album of Carpenters songs on solo piano, I could only think of my Mom and Dad, and what an enormous compliment this was to their son, who never wanted to practice.
"But this was a challenge. For somebody who likes to turn everything into a production, like our records, to adapt them for solo piano was a tall order, but the piano is a remarkable instrument, with a remarkable range, and I believe I've given the songs chosen a fairly good reading."