Caped Crusader Rick Wakeman Plans New Adventures With 2024 UK Shows
The shows will again feature the 'Classic Yes/Journey To The Centre Of The Earth' programme.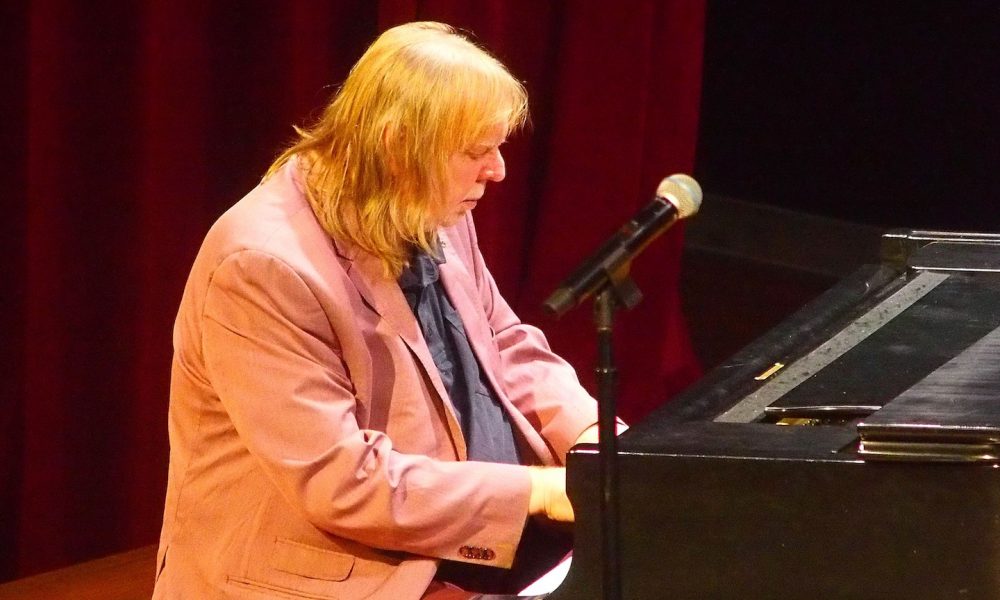 Rick Wakeman has announced nine new UK dates for February 2024 under the title The Return Of The Caped Crusader. The concerts follow his two recent sellout appearances at the London Palladium and his shows in the US in March and April, An Evening With Rick Wakeman: His Music And Stories.
The 2024 appearances will feature Wakeman's Classic Yes and Journey To The Centre Of The Earth show from the Palladium, and will also include the English Rock Ensemble Band, with Dave Colquhoun on guitars and backing vocals, Adam Falkner (drums), Lee Pomeroy (bass and backing vocals), Hayley Sanderson (vocals), and Adam Wakeman (keyboard, guitars and backing vocals). Tickets and VIP packages go on sale at 10am on Friday (19).
Says the flamboyant frontman: "I was amazed to discover that we could have sold the Palladium shows many times over and the clamour for extra shows by fans who missed out was overwhelming. Following the great reaction and reviews of the shows, I am really pleased that we can again perform the Classic Yes/Journey To The Centre Of The Earth Palladium programme. Who knows? If these are successful, maybe we can do the Six Wives/King Arthur show at a later date!"

Wakeman recently commented on social media on the death of the respected and widely-traveled British singer-songwriter Linda Lewis, on May 3 at the age of 72. "Linda sang a couple of tracks for me back in the day," he wrote. "A beautiful and talented lady with a great soul…she will definitely be sadly missed."
Read our feature Best Rick Wakeman Songs: 20 Classics From The Keyboard Genius.
The full schedule is:
Feb 15: Glasgow Royal Concert Hall
Feb 17: Liverpool Philharmonic
Feb 18: Manchester Bridgewater Hall
Feb 20: Brighton Dome
Feb 21: Cardiff St David's Hall
Feb 23: Birmingham Symphony Hall
Sat 24: York Barbican
Feb 25: Gateshead Sage
Feb 28: Bristol Beacon