Robert Glasper's Latest Experiment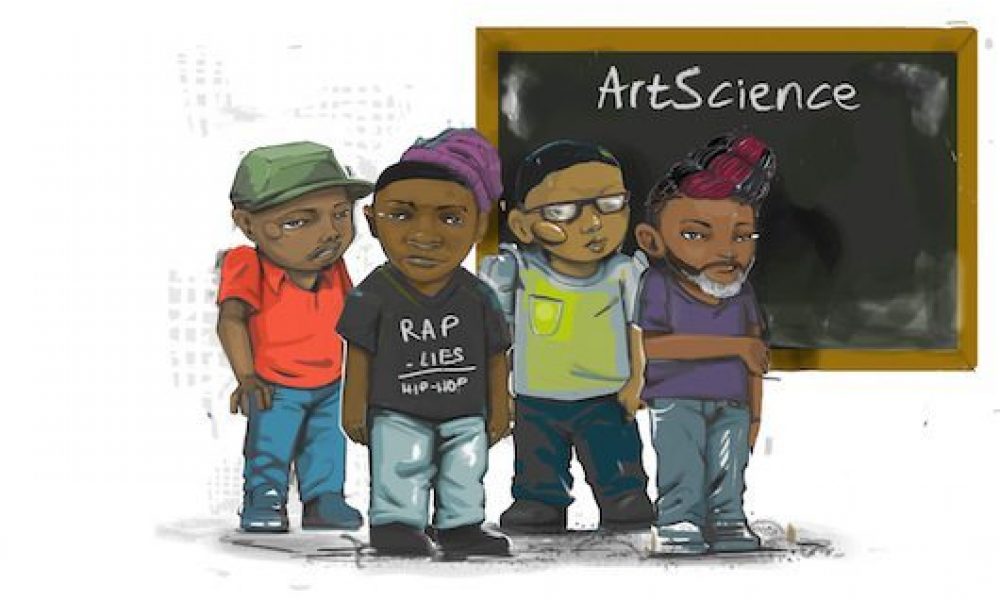 The Grammy-winning Robert Glasper Experiment will return with their new album ArtScience, set for release on Blue Note on 16 September.
Vocals on the album, which has cover art by contemporary artist Hebru Brantley, are shared by keyboardist Glasper and his bandmates, saxophonist and vocalist Casey Benjamin, bassist Derrick Hodge, and drummer Mark Colenburg. The group also shared production and songwriting on the album. The single has vocals by Hodge, a guitar solo by Michael Severson and a vocal appearance at the end by Glasper's young son Riley.
Having won Grammys for both volumes of their Black Radio albums, and collaborated with an eclectic list of artists including Erykah Badu, Norah Jones and Snoop Dogg, Glasper describes their approach to their next recording direction. "You do you," he says. "People need to hear what the Experiment sounds like, just us — know what our vibe is and can be."
In the last year, Glasper's exhaustive touring schedule has taken in North America, South America, Australia, Europe, Asia and the Middle East. The group will play an album release show at New York's Bowery Ballroom on 3 October, with more dates to follow.
Meanwhile, the ever in-demand Glasper, who scored Don Cheadle's Miles Davis biopic Miles Ahead and has been working with Kendrick Lamar and Maxwell among many other projects, is currently collaborating on forthcoming albums from Herbie Hancock, Common and Mac Miller.
Explore our dedicated Robert Glasper Artist Page
Format:
UK English