Robert Plant And Alison Krauss Sing Led Zeppelin As World Tour Opens
For a crowd of nearly 7,000 in Canandaigua, NY, the duo sang 'Rock and Roll' for the first time.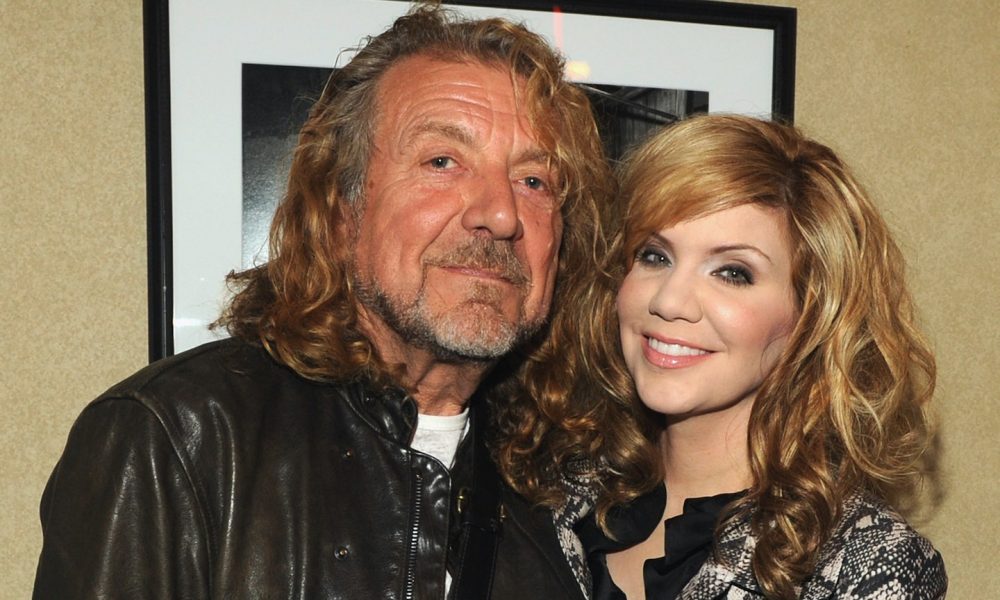 Robert Plant and Alison Krauss  performed songs from their two albums and some classic Led Zeppelin tracks as they started the first leg of their US tour on Wednesday (June 1) at CMAC in Canandaigua, New York. For a crowd of nearly 7,000, the duo sang Zeppelin's "Rock and Roll" for the first time, in a set that also included songs by Allen Toussaint, Bert Jansch, and the Everly Brothers.
The show began with "Rich Woman," written by Dorothy LaBostrie and McKinley Millet, which was also the opening song on Plant and Krauss' first collaboration, the multiple Grammy-winning Raising Sand album of 2007. Other tracks from that record in the show included "Please Read The Letter," "Fortune Teller," "Let Your Loss Be Your Lesson," and the Everlys' "Gone Gone Gone (Done Moved On)."
'Rock and Roll' with violins
From their follow-up album Raise The Roof, selections included the Everlys'' "The Price of Love," "Quattro (World Drifts In), "High and Lonesome," "Trouble With My Lover," and "Somebody Was Watching Over Me." They offered a reinterpretation of "Rock and Roll" featuring violin and a shuffle beat, and later performed Zeppelin's "The Battle of Evermore" and "When the Levee Breaks."
The pair's A-list band for the tour features multi-instrumentalists Viktor Krauss and Stuart Duncan, drummer Jay Bellerose, upright bassist Dennis Crouch, and J.D. McPherson, who also opened the concert. Newyorkupstate.com wrote of Plant and Krauss: "The chemistry between them was obvious, they stood a few feet apart but were constantly looking at each other as they sang – you could feel the emotion. The harmony they created was superb."
The tour continues tonight (3) in Saratoga Springs, NY, with US dates until June 17, then UK shows at Glastonbury Festival and BST Hyde Park (June 24 and 26 respectively) and European shows in late June and July. The second leg of the US tour begins on August 15, concluding on September 4 in Austin.
Buy or stream Raise The Roof.