Rod Wave Releases Somber 'Tombstone' Visual
Wave's illustrious journey to rap's hierarchy in 2020 remains one of music's most celebrated stories.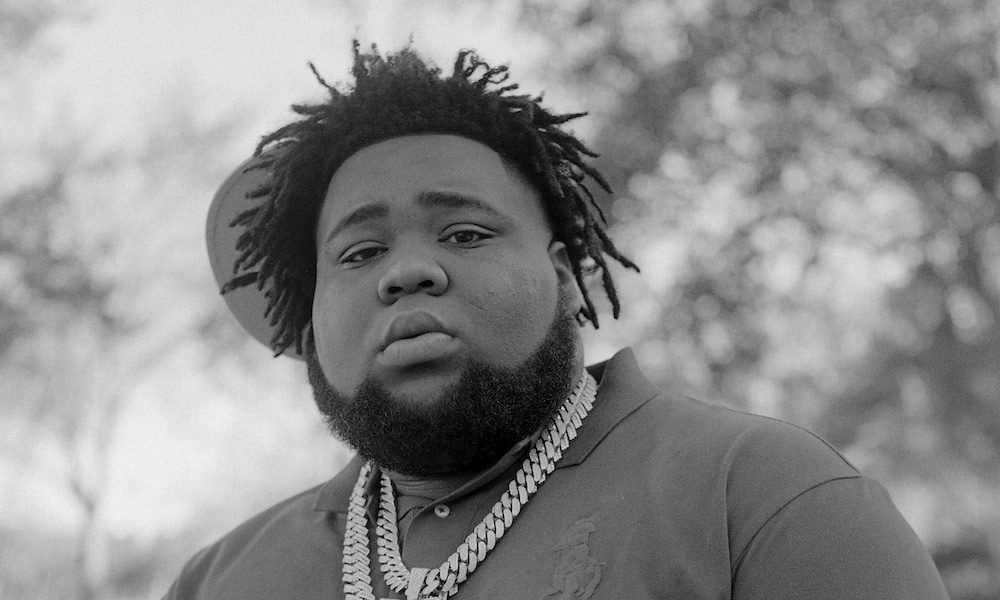 Florida trap crooner Rod Wave has changed gears for his new emotive single, "Tombstone," along with an accompanying music video.
Directed by Reel Goats, the visual begins with a young boy watching TV in his living room. From there, the clip moves on to explore themes of domestic violence and police brutality as Wave recalls his early struggles while performing in a snowy forest. As the video progresses, the parallels between the singer and the child become more clear with stirring results.
"Tombstone" is the second song off Wave's highly anticipated album SoulFly, which drops March 26, and boasts the singer's tenacity for poignant and evocative storytelling.
Rod Wave - Tombstone (Official Video)
"Tombstone" follows Wave's recent single "Street Runner," which has already amassed 15.5 million streams last week. Along with its release, Wave launched a video game to support the track, explaining: "It's a personal song about the sacrifices I made to pursue this career that I have now all while never forgetting about the family and loved ones I'm doing it for. This video game brings my story to life beyond the music."
Known for his rich vocals and incorporation of hip-hop and R&B elements, Rod Wave first came to attention with his 2019 single "Heart On Ice," which peaked at No. 25 on the Billboard Hot 100, as well as going viral on both YouTube and TikTok.
Wave's illustrious journey to rap's hierarchy in 2020 remains one of music's most celebrated stories. Less than six months after dropping the Gold-certified Ghetto Gospel, the Florida rapper earned his second consecutive trip on the Billboard 200 Top 10 with Pray 4 Love, debuting at No. 2. That same week, Wave was also crowned No. 1 on Billboard's Top Rap Album chart, solidifying his stake as hip-hop's premier rookie.
Pray 4 Love also made the New York Times Best Albums of 2020 list, with Jon Caramanica writing, "In recent years the default manner of rapping has become very much like singing, but what Rod Wave does is one step beyond: He is a potent R&B crooner working with familiar hip-hop subject matter, but his blend is closer to mournful blues. These songs are fresh-air triumphs of the downtrodden."
Soulfly is out on March 26 and can be pre-ordered here.