Roger Daltrey Announces Live Band With Two Generations Of Townshends
The line-up includes Pete Townshend's brother Simon, his son Ben, and keyboard player Geraint Watkins.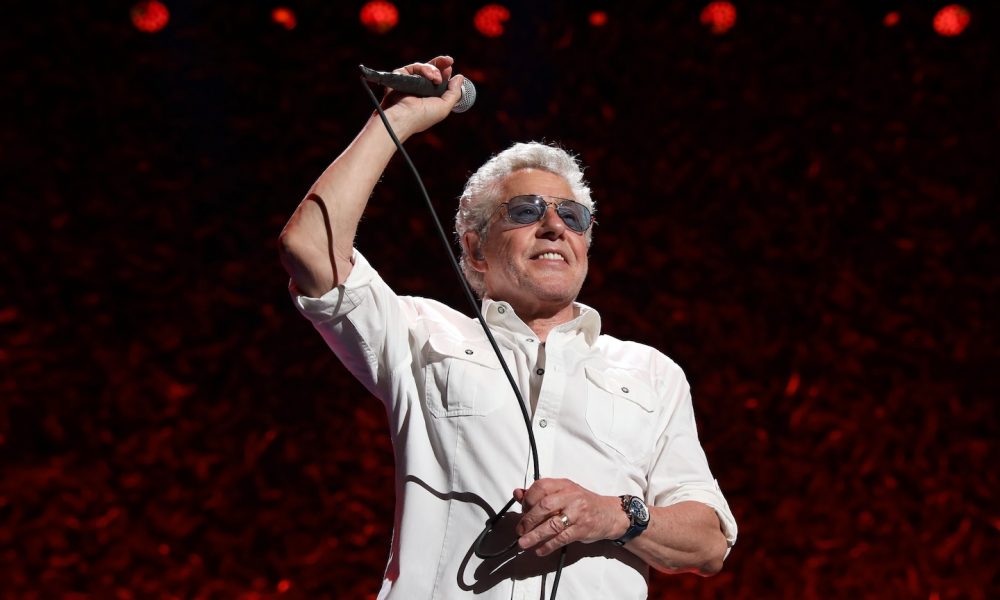 Roger Daltrey has announced the band line-up for his forthcoming Who Am I? tour of the UK, which opens next Monday (20) in Bournemouth, on England's south coast. It includes such notables as Pete Townshend's brother Simon and respected, much-traveled keyboard player Geraint Watkins.
The 12-date tour had to be postponed from last November and December because of Covid-19 fears, after The Who's UK and Irish tour had to be postponed from March 2020, and ultimately canceled in February 2021. The itinerary includes a closing date at London Palladium show on Sunday, July 17. The singer is promising a deep dive into his recording history both with The Who and as a solo artist. A handful of seats remain for some shows.
Roger Daltrey - As Long As I Have You (Visualiser)
Simon Townshend is very well known to Who fans for his roles on guitar and vocals at countless shows by the band, and for his solo records. Watkins is also acclaimed for his albums over many decades as well as his distinctive keyboard contributions for such major names as Paul McCartney, Van Morrison, and Mark Knopfler. Simon's own son Ben will extend the musical dynasty on drums for the upcoming tour.
Doug Boyle, former guitarist with Robert Plant and more recently a member of Caravan, is also in Daltrey's band for the British dates along with bassist John Moke, whose indie band Moke made a single in the 1990s with the appropriate title "My Degeneration."
Also featured will be percussionist and regular Who and Daltrey collaborator Jody Linscott and another Who regular, Billy Nicholls, on vocals. Harmonica will be supplied by Steve Weston, who played on Daltrey"s highly successful album with Wilko Johnson, the 2014 release Going Back Home.
Violin will be by another member of the Who family, Katie Jacoby, and singer-songwriter Leslie Mendelson, much featured with the band for some years, will be the opening guest at all the shows.
Listen to the best of Roger Daltrey on Apple Music and Spotify.