Ronnie Tutt, Former Drummer With Elvis Presley, Neil Diamond, And More, Dies Aged 83
A prolific live performer, the sticksman was also called upon by Johnny Cash, Kenny Rogers, Glen Campbell and Roy Orbison.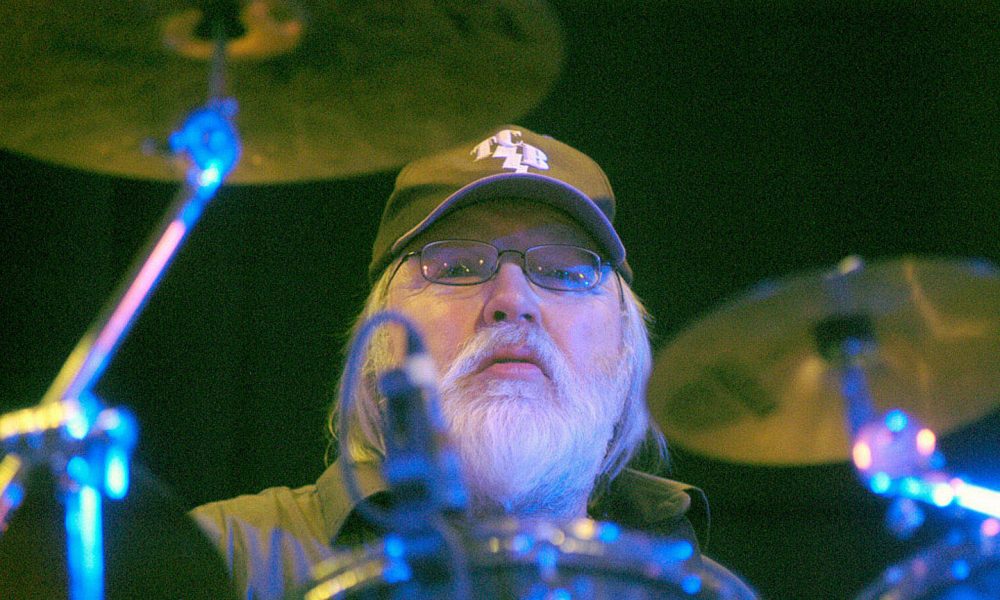 Ronnie Tutt, the much-respected drummer who backed Elvis Presley, Neil Diamond and others, has died aged 83. The musician's wife, Donna, told TMZ that he died on Saturday (16) surrounded by family at his home in Franklin, Tennessee.
Elvis Presley Enterprises broke the news on its website on Saturday, saying it was "deeply saddened. In addition to being a legendary drummer, he was a good friend to many of us here at Graceland," a statement reads. "He will be deeply missed by all of us."
Dallas-born Tutt also worked with Billy Joel, Neil Diamond, Emmylou Harris, and Jerry Garcia in a career that spanned six decades. His work can be heard on Joel's Piano Man (including on its signature single, Joel's first hit), Elvis Costello's King of America and the Gram Parsons albums GP and Grievous Angel.
Riding with The King
Tutt joined "The King" for his 1969 Taking Care of Business (TCB) tour with guitarist James Burton and other musicians to perform with Elvis at his famous Las Vegas opening. A review of a 1976 Presley show in Los Angeles in Melody Maker described the band's performance as "mechanical but superb."
In a 2016 interview with an Elvis fan club in Australia, Tutt admitted that he was "never really a big fan" of the star until he met him at an audition for that tour. "Once you meet him and you understand the charisma that the man had, you just can't help but love what he does," he said. "We immediately had a great rapport. Visually, our eyes were constantly watching each other."
During the mid-1970s, while still performing with Presley, Tutt also began to tour with the Jerry Garcia Band and to play with that group in studio sessions, including for 1978's Cats Under The Stars. In 2017, he recounted to Rolling Stone what a stark contrast he observed between the aesthetics of the two acts.
"I'd always laugh because one night I'd be in Vegas playing with rhinestone two-piece outfits and the next night I'd be out with Garcia with the tie-dye and a pair of jeans. Socially speaking, it was really different," Tutt recalled.
'You could never play enough'
"Elvis' music was a lot more in-your-face; you could never play enough. But with Jerry we never talked about it, but I just knew that my role with that band, no matter what configuration it was, was to help keep it together."
Ronnie Tutt continued working with Presley until his death in 1977, and played with TCB band members for years after. A prolific live performer, the sticksman was also called upon by Johnny Cash, Kenny Rogers, Glen Campbell, and Roy Orbison.
Tutt leaves behind his wife Donna, who told TMZ he had been living with a longstanding heart condition. "He couldn't play another drum lick," she told the site.