Sam Smith Shares Stunning Tiny Desk Concert
Smith performed accompanied by a full choir.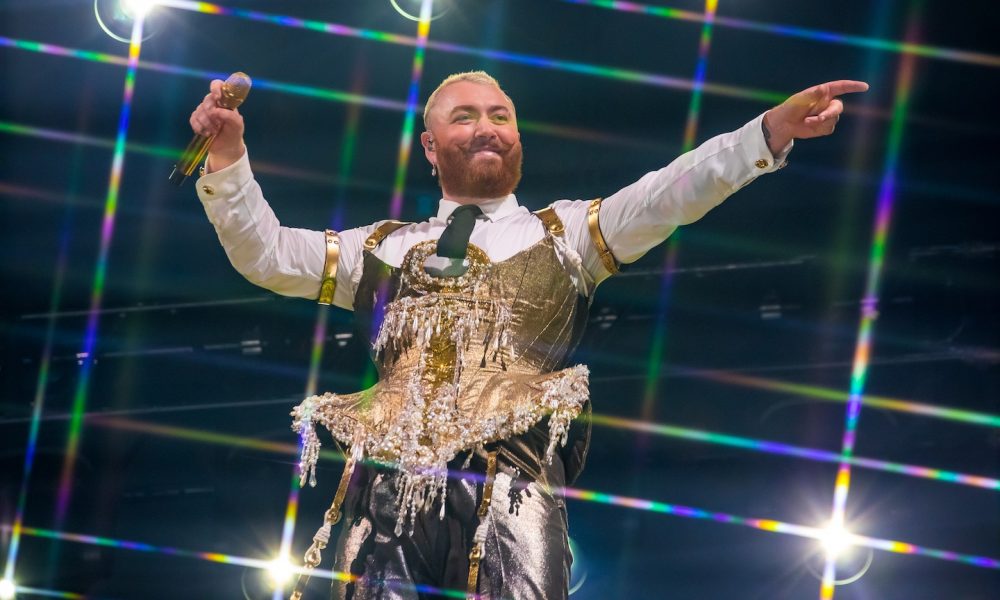 Sam Smith stopped by NPR's Tiny Desk Concert to offer a riveting performance of songs from throughout their storied discography. Check it out below.
Shop the best of Sam Smith's discography on vinyl and more.
In the performance, Smith, sporting a full beard and their signature bleached-blond hair, is joined by a full choir, which beautifully emphasizes their melodic prowess.
Sam Smith: Tiny Desk Concert
Last we heard from Smith was in July when they took to their Instagram to share that they will be joining the already star-studded Barbie soundtrack. "Man I Am," Smith's take on a Barbie-related anthem, debuted on Friday, July 21, alongside the film and soundtrack.
They wrote, "I cannot begin to express how incredibly excited I am to be a part of the soundtrack to this already iconic film…I was invited by the incredible @iammarkronson and Greta Gerwig to write a song from the perspective of Ken for one of the scenes and we honestly had so much fun with this. I cannot wait for you to hear what we've created together."
Earlier in July, Smith shared their new version of "Perfect," produced in partnership with Coke Studio. The original version of the song, from Smith's top-charting album Gloria features celebrated JUNO Award winner Jessie Reyez, while this engaging new version adds double-platinum-seller South Londoner, and BRITs Rising Star nominated, Cat Burns, with a self-reflective but hopeful new lyrical take. You can check the song out below.
Speaking of the new release, Sam Smith said, "Cat and Jessie are exceptional women. I have worked with both of them and loved every minute, they are so talented and the results are effortless. To be given the opportunity to do it all over again was a gift."
"To be honest my writing process is always just that – honest. And talking about life. That's a constant that doesn't change," said Jessie Reyez. "At the time, I remember being in a place where I really wanted to embrace my imperfections. Adding Cat to it all was lit."