Billie Eilish, Slash Confirmed For 'Barbie Soundtrack'
Eilish's track, 'What Was I Made For,' will arrive on July 13.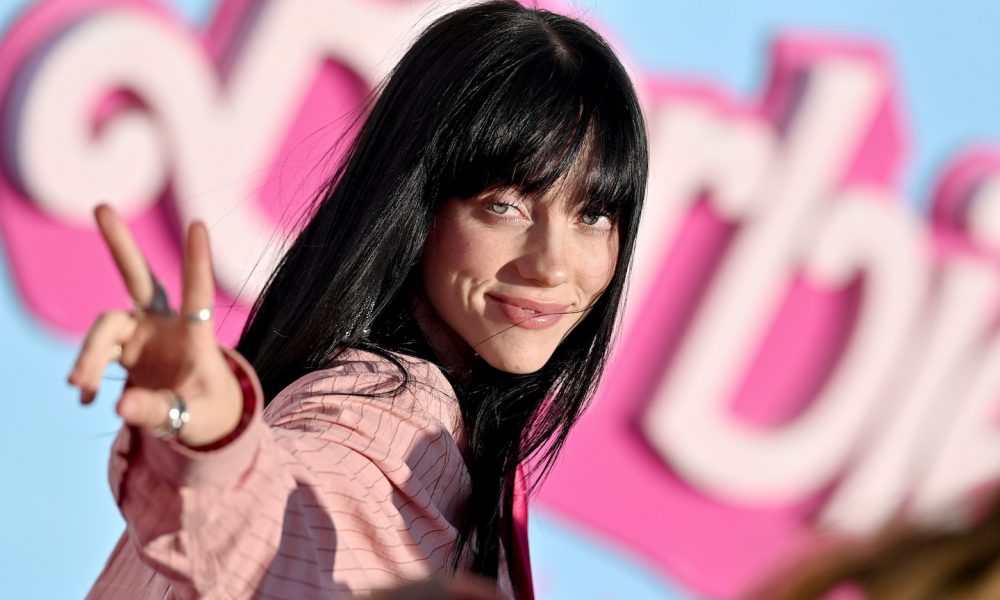 With the Barbie Soundtrack set to be released on July 21 alongside the film, more contributors to the star-studded album have been announced.
Shop the best of Billie Eilish's discography on vinyl and more.
It was revealed that Billie Eilish will be featured on the soundtrack. The pop icon teased her new song, "What Was I Made For," in an Instagram post, which you can check out here. She captioned the post, "absolutely over the MOOOOON excited for you to see this." she captioned the post. See the clip here.
"What Was I Made For" is slated for a July 13 release and features contributions from Eilish's Grammy-winning older brother, FINNEAS.
It was also revealed that Slash performs on "I'm Just Ken," which was written by Mark Ronson and sung by Ryan Gosling. Ronson recruited Slash for the song, he explained in an interview with Variety. "Slash is my hero," he said. "I was, what, [in] seventh grade when Appetite for Destruction came out. He's my all-time hero. I had pictures of Slash all over my walls. So when we were getting near this song being done, I was like, 'It never hurts to ask.' It seems like such a long shot."
The risk ended up turning into a reward. "I sent him the song and he was like, 'This is a good song,'" Ronson said. "I [didn't] know Slash that well before this, and he was like, 'Cool, I'll play on it.' And he was so cool. He killed it. He plays the solo at the end and the rhythm parts. It's wonderful."
In other Billie news, it was recently announced that she will be among the guests signing on for the third season of Dua Lipa's podcast Dua Lipa: At Your Service.
Last week, the pop superstar was announced as a guest on 'At Your Service' alongside BLACKPINK's Jennie Kim, You star Penn Badgley, drag star Sasha Velour, and relationship expert Esther Perel.
Listen to the best of Billie Eilish on Apple Music and Spotify.