Billy Gibbons, Slash, And More To Play Lynyrd Skynyrd Tribute At CMT Awards
The event will be available to stream live and on demand on Paramount+.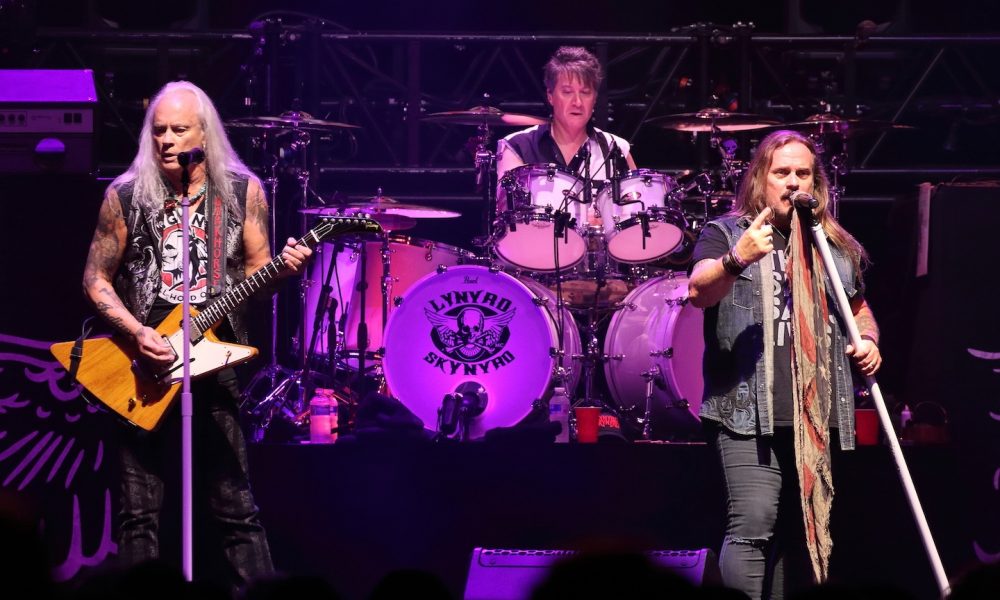 CMT has announced an all-star tribute to legendary band Lynyrd Skynyrd featuring a stacked lineup of music royalty including Billy Gibbons, Chuck Leavell, Cody Johnson, Paul Rodgers, Slash, and Warren Haynes, alongside LeAnn Rimes and Wynonna Judd filling the role of "The Honkettes."
Shop the best of Lynyrd Skynyrd's discography on vinyl and more.
The celebration comes 50 years after the launch of the band's debut album, following the recent passing of final original founding member, guitarist Gary Rossington. The event will be available to stream live and on demand on Paramount+.
Cody Johnson and Paul Rodgers will lead vocals with Billy Gibbons, Slash, and Warren Haynes on electric guitar for a one-time-only performance of a pair of timeless Lynyrd Skynyrd hits. Veteran Nashville studio and touring musicians Ethan Pilzer and Rich Redmond complete the lineup on bass and drums.
Dale Krantz Rossington, band member and wife of late guitarist Gary Rossington, set to attend the once-in-a-lifetime musical celebration alongside fellow Lynyrd Skynyrd band members Johnny Van Zant and Rickey Medlock.
With over 28 million records sold in the U.S. since their debut album, Pronounced 'Lĕh-'nérd 'Skin-'nérd in 1973, and a sound as iconic as the American culture it celebrates, Rock and Roll Hall of Famers Lynyrd Skynyrd were nominated for their 2016 CMT Crossroads pairing with Brantley Gilbert for the ultimate celebration of Southern rock in the "Performance of the Year" category.
The first single from that debut album was the infectious rocker "Gimme Three Steps," a Van Zant and Collins composition that told of the narrator's misadventures when he dances with another man's woman. The B-side was of great interest to Skynyrd collectors, as it wasn't on this or any of the band's studio album: "Mr. Banker" eventually showed up on the 1987 compilation Legend.
"Free Bird," this time credited to "Collins/Van Zant," brought the album to its conclusion as a mighty, tempo-changing, nine-minute epic. The edited version went to No.19 in the US, in the wake of their first Top 10 success with "Sweet Home Alabama," from their Second Helping LP of 1974. "Free Bird" became, and remains, one of the absolute staples of hard rock, and although it never quite made the UK Top 20, it was certified platinum there in 2021.
Follow uDiscover Music's Lynyrd Skynyrd Best Of playlist.