Sam Smith Shares New Coke Studio Version Of 'Perfect' Ft. Cat Burns And Jessie Reyez
Speaking of the new release, Sam Smith said "Cat and Jessie are exceptional women, I have loved every minute working with them."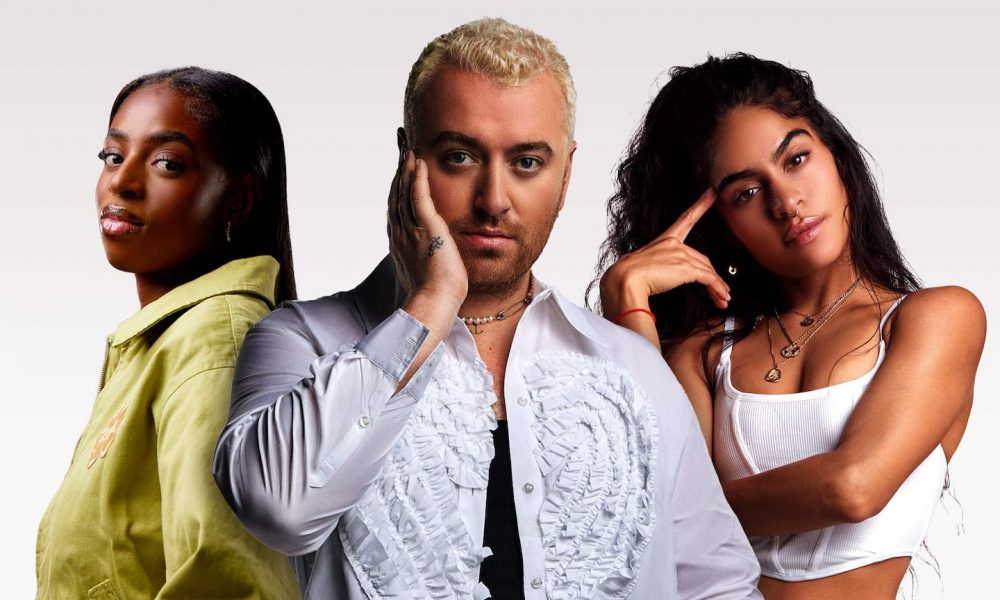 Sam Smith has shared their new version of "Perfect", produced in partnership with Coke Studio. The original version of the song, from Smith's top-charting album Gloria features celebrated JUNO Award winner Jessie Reyez, while this engaging new version adds double-platinum-seller South Londoner, and BRITs Rising Star nominated, Cat Burns, with a self-reflective but hopeful new lyrical take. You can check the song out below.
Shop the best of Sam Smith's discography on vinyl and more.
Speaking of the new release, Sam Smith said, "Cat and Jessie are exceptional women. I have worked with both of them and loved every minute, they are so talented and the results are effortless. To be given the opportunity to do it all over again was a gift."
"To be honest my writing process is always just that – honest. And talking about life. That's a constant that doesn't change," said Jessie Reyez. "At the time, I remember being in a place where I really wanted to embrace my imperfections. Adding Cat to it all was lit."
"It's always lovely to collaborate with Sam. We get on so well and our voices blend really well together. It was so good to meet Jessie, she's got such a lovely energy and presence. They're both incredibly talented," said Cat Burns. "I love how Coke Studio connects artists globally and creates really interesting collaborations with artists you wouldn't expect!"
Coca-Cola's 'Real Magic' brand philosophy celebrates the magic of human connection and the belief that our differences make the world a richer and more interesting place. It is a celebration of the real-life moments and the magic, that happens when people come together.
Sam Smith is one of the most celebrated musical artists in the world and holds a collection of remarkable successes. Their latest album, Gloria, is their fourth studio album and third No.1 album, building on the success of their critically acclaimed 2020 predecessor, Love Goes. Sam has celebrated over 42 million album sales, 330 million single sales and 65 billion career streams.
Their multi-platinum debut album In The Lonely Hour became the biggest selling debut album of the decade. Recently Sam gained global virality for the Grammy award winning single Unholy, their eighth No. 1, making history with collaborator Kim Petras as the first non-binary and transgender artists to land on the top spot.
Also released today as part of the Coke Studio series is "Fallin'" – a brand new collaboration between Philippines' highest streaming male artist, Zack Tabudlo, and South African award winner and chart topper, Nasty C. Both artists have set the stage for global success, having signed with esteemed music labels Republic Records and Def Jam Records respectively.
The release of "Perfect" and "Fallin'" follows "Be Who You Are (Real Magic)," this year's Coke Studio anthem by Grammy-award-winning American musician, Jon Batiste featuring NewJeans, J.I.D, Camilo and Cat Burns. This release was succeeded by NewJeans and J.I.D's "Zero (J.I.D Remix)," an Imagine Dragons and the Inner City Youth Orchestra of Los Angeles version of "Symphony" as well as Shae Gill and Evdeki Saat's original song "One Love." More tracks will be released to global music fans on all music platforms across July and August.
"Collisions' are central to Coke Studio and are all about bringing incredible musical talent together across genres and cultures, to create fresh new sounds," said Joshua Burke, Global Head of Music & Culture Marketing, Coca-Cola.